Artesania Latina has made and is maintaining a great effort to incorporate the exhibition base in all its products. Many old scale ship models of all brands did not have it at the time. Other modeling kits still do not include it. Sometimes, the modeler loses it at his workshop or after a move. Other times, it has deteriorated over time. The crafts and models exhibition, once assembled, is one of the greatest prides of the lover of this hobby. That is why we offer you the opportunity to exhibit your faithful miniature replicas with our bases, supports, moldings and corner pieces for showcases. We want your creations to shine in all their splendor!
SOLID PINE WOODEN BASES FOR CRAFTS AND MODELS EXHIBITION
First, we discover our references of bases, that serve both for the exhibition of naval models and other types of scale models, as well as numerous artistic creations and crafts. All of these have been manufactured with solid pine wood with different dimensions and shapes. Thus, they fit the size of your scale model. They are robust and durable, they will serve you for a lifetime. In addition, its decorative moldings give the exhibition base a great beauty and class. Currently, our catalog has two rectangular and two oval.
Speaking of the rectangular ones, the first exhibition base (29050) is 7.08" (180mm) length and 4.33" (110mm) width. The second one (29051), larger, 11.81" (300mm) length and 7.08" (180mm) width.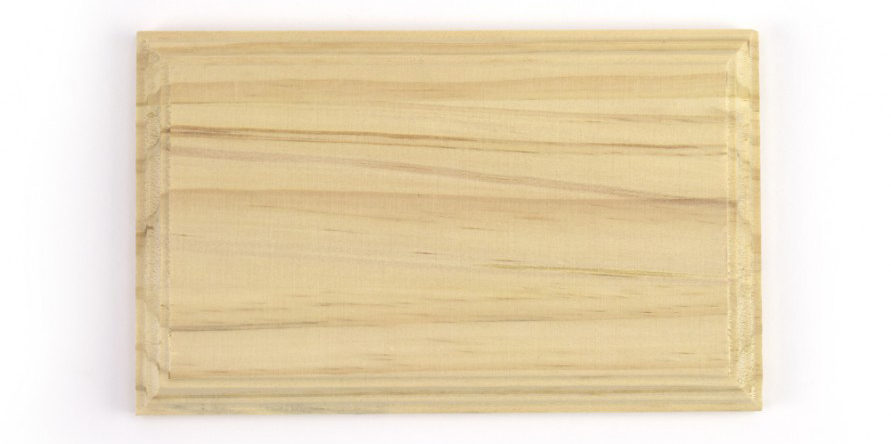 Speaking about the oval ones, the smallest exhibition base (29040) measures 8.66" (220mm) length and 4.33" (110mm) width. For its part, the larger base (29041), 14.17" (360mm) length and 7.08" (110mm) width.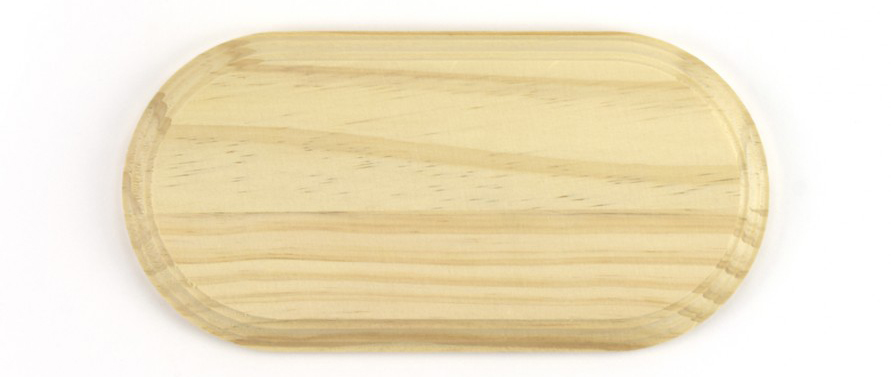 PINE SUPPORTS FOR CRAFTS AND MODELS EXHIBITION: SHIP MODELS
Artesania Latina catalog also has specific supports for ship models, for naval modeling. They are used to be able to pose the keel up to 0.157" (4mm) thick of scale ship models. They are made of solid pine wood like the exhibition bases, they are of great quality for their long durability. In this sense, the modeler can find two varied types according to their measurements and they are presented in sets of two units.
On the one hand, we find the smaller base support (8590), 0.98" (25mm) height and 0.59" (15mm) in diameter.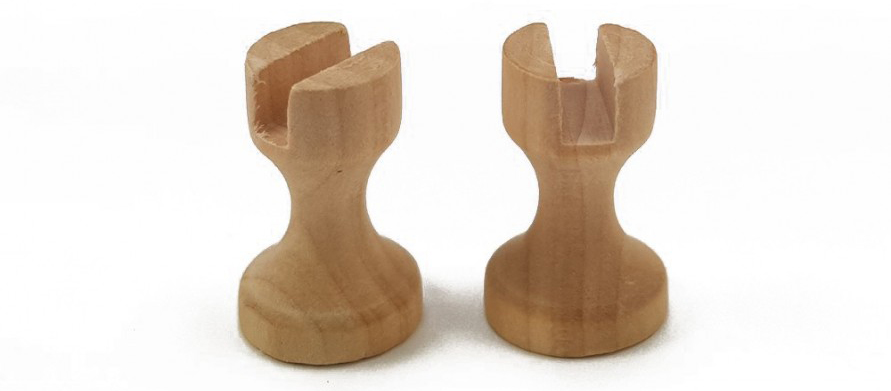 On the other, the larger base support (8591), 1.29" (33mm) height and 0.86" (22mm) in diameter.
SOLID WOODEN MOLDINGS FOR CRAFTS AND MODELS SHOWCASES
Once the modeler finishes assembling their ship modeling kits, for example, uses the base and the consequent precise supports for the exhibition of her/his model ships. But… Would it be a good idea to protect them? Surely yes! That is why Artesania Latina gives you the opportunity to create your own exhibitor showcase by providing two fundamental elements. The solid wood moldings with slots 0.118" (3mm) width to build the base of the showcase and the corners pieces to decorate them, which we will talk about later. The only thing that the modeler must provide are the four crystals or four methacrylates.
You can choose between four different types of moldings for displaying models depending on the material they are made of and their size. Two are made of solid American walnut wood. The smaller molding (29511) is 0.472" (12mm) width and 0.472" (12mm) height, plus 39.37" (1,000mm) length. The largest one (29514) is 0.63" (16mm) width and 0.63" (16mm) height and 39.37" (1,000mm) length.
Made of sapele wood, there are two more. The dimensions of the smallest molding (29510) are 0.472" (12mm) width and height, with a length of 39.37" (1,000mm). The largest molding for showcase (29513), 0.63" (16mm) width and height, and 39.37" (1,000mm) length.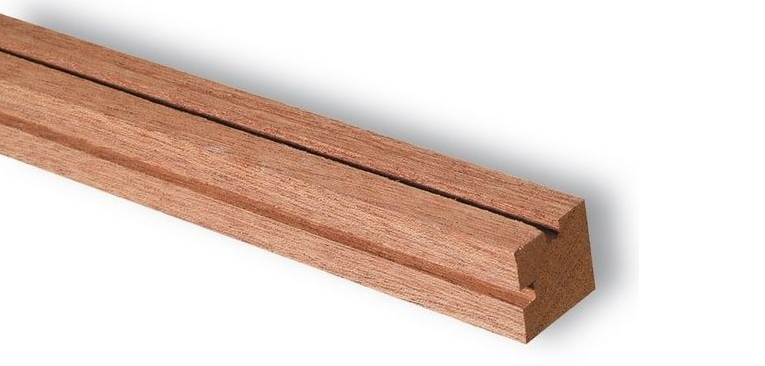 DECORATIVE BRASS CORNER PIECES FOR SHOWCASES
The finishing touch. An icing on the cake. The point of beauty. The brass corner pieces to protect, decorate and stabilize the crystals or methacrylates of the showcases are all that and more. Place them on the corners and you will see what we say! There are two different models with different aesthetic shapes, they are presented on sets of four flat units so that they cannot be damaged during transport. Thus, the modeler can mold them with the help of pliers or with their own hands.
On the one hand, there is the Set of 4 Brass Corner Pieces N1 (27315).
On the other, the Set of 4 Brass Corner Pieces N2 (27316).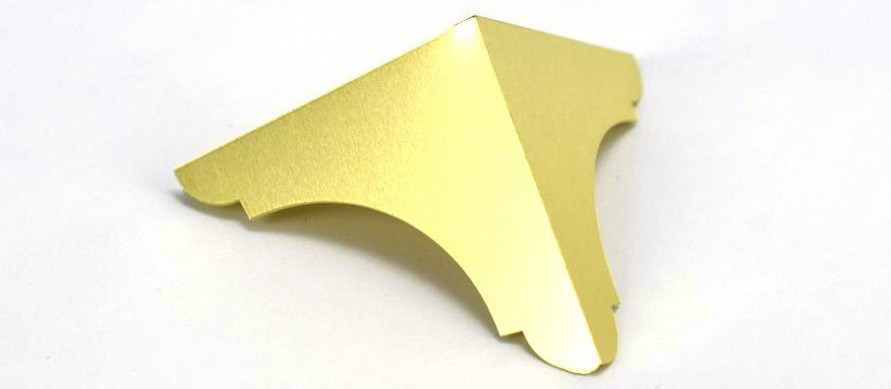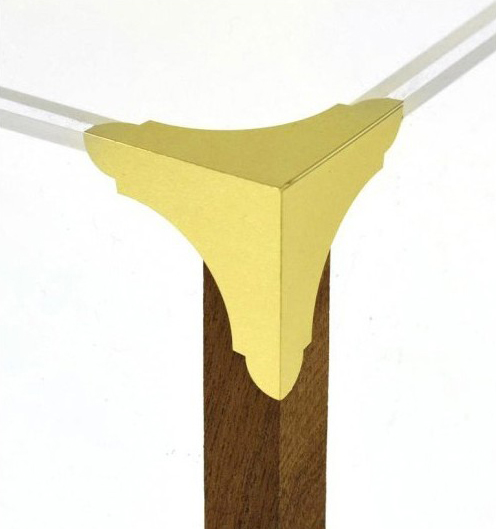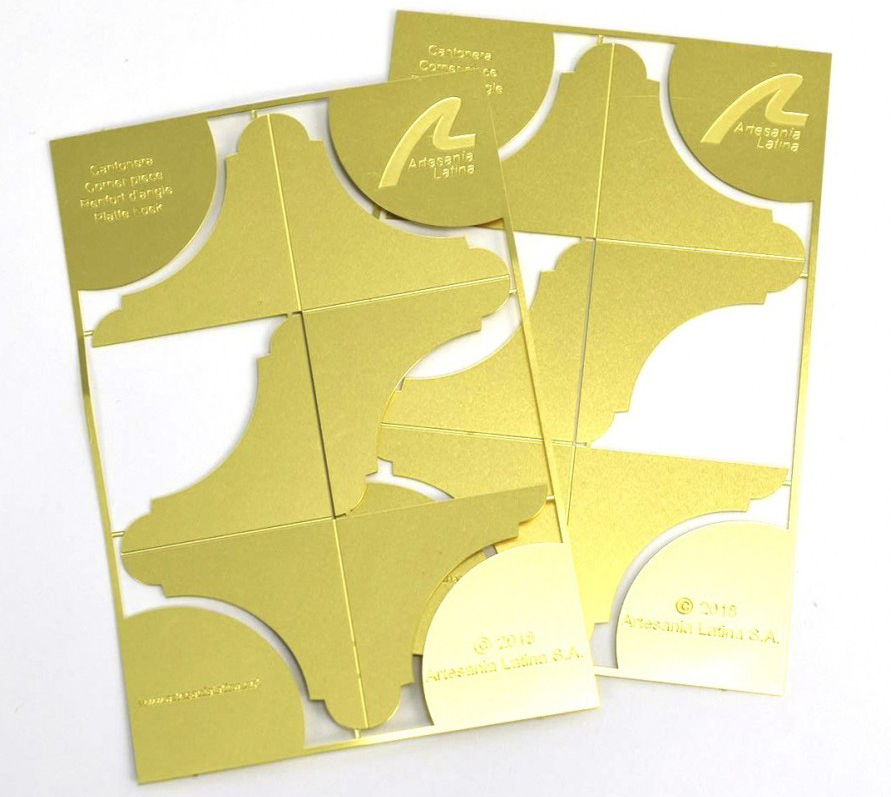 Artesania Latina modelers recommend that, to glue the different elements presented in this post, use your dense cyanoacrylate and accelerator (27650). With all the quality products that we have offered you on this post, you can more easily decide to display and care for your model or artistic creation. What are you waiting for to create your own museum!