The beautiful 'Frigate of Liberty' has already returned to our warehouses foe delighting our modelers friends, especially from advanced level onwards. We are talking about Hermione La Fayette model ship at 1/89 scale (22517-N). A faithful miniature replica made of wood of this 18th century flagship of French naval history.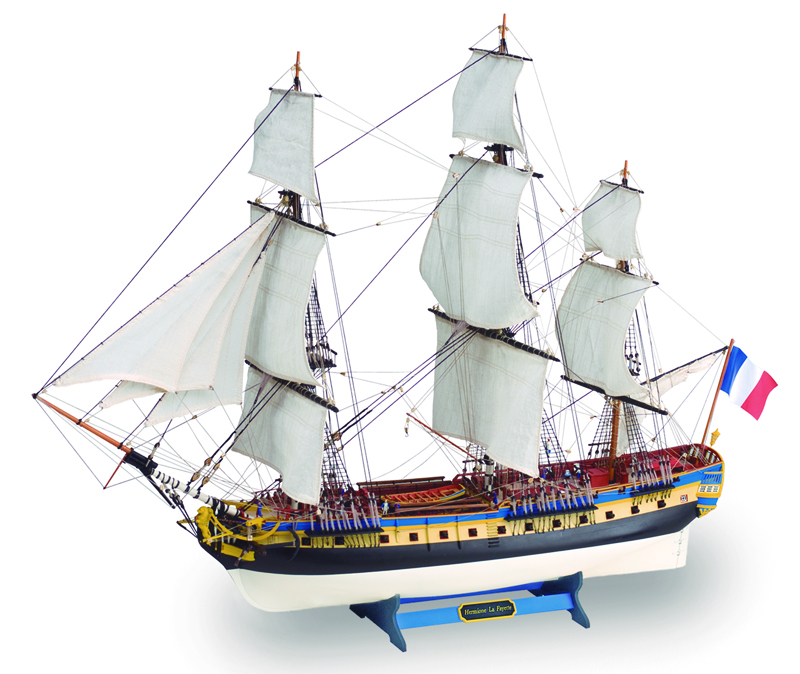 This jewel of the naval modeling boasts the official marketing license of the Hermione La Fayette Association, which has also participated on the design of this fantastic scale model. The aforementioned Gallic group is the one in charge of the construction of the life-size replica, which began 200 years after its launch in 1997. It is noteworthy that, in 2015, it made the same trip as the original ship. Now, the modeler can also enjoy its reliable assembly with the acquisition of the modeling kit from Artesania Latina containing the Hermione La Fayette model.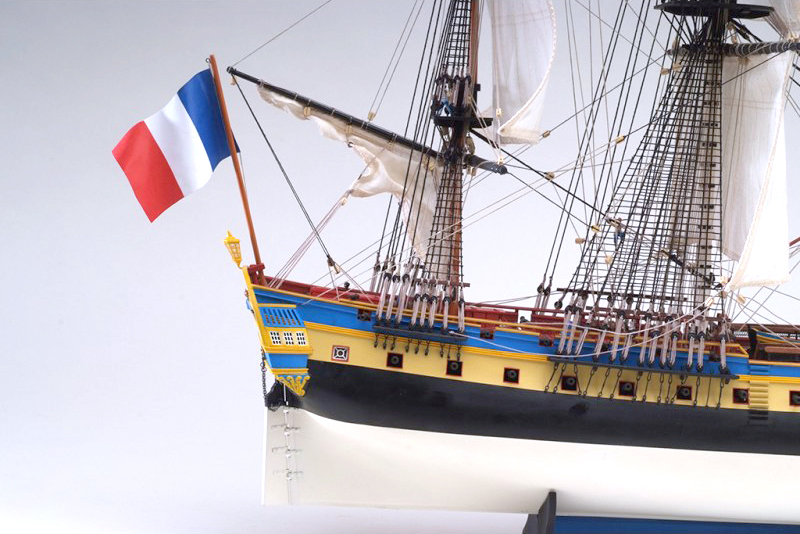 We have totally renewed the old model -you can download its digital instructions-. Thanks to our team of modelers and 3D designers, we have rebuilt the legendary Gallic vessel based on the same original plans of the ship. Now, let's get to know the contents of the naval modeling kit of this wonderful wooden model.
CONTENTS WOODEN MODELING KIT HERMIONE LA FAYETTE MODEL
Like all the products of this renowned Spanish firm, Artesania Latina, the modeling kit with Hermione La Fayette model ship at 1:89 scale is high quality. Its parts meet the highest standards so that its assembly is a delight and that the model lasts for a very long time, incalculable.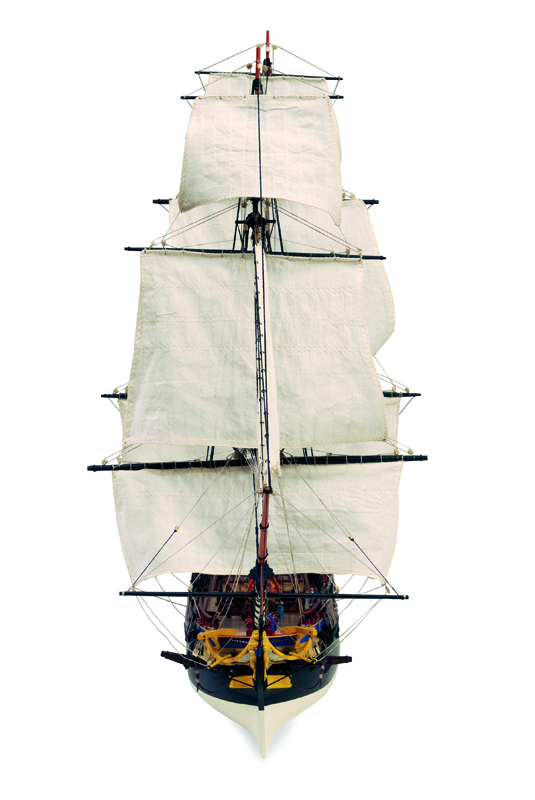 It contains a high-precision laser-cut plywood board, so the removal of the parts is very easy. And, of course, their fitting too. Also, it brings parts of noble wood and veneer such as birch, which gives the miniature a totally real look.
Regarding its numerous details, the modeling kit brings them in high quality photo-etched brass. Without forgetting a multitude of accessories made of wood, metal and brass. In short, it comes with everything so that your Hermione La Fayette model is the same as the original ship.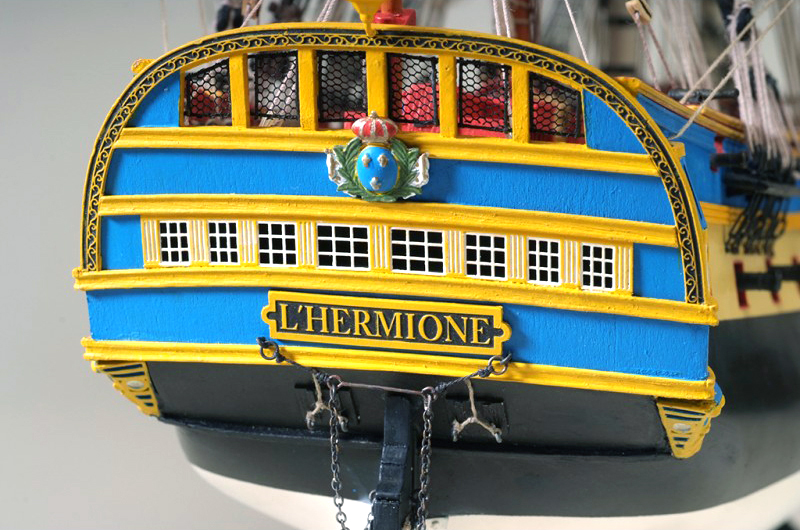 As for the sails, it includes cotton sails, already sewn by hand, ready to be placed. On this way we facilitate the work of our modelers friends… And with optimal sails! As a gift bonus, the exhibition base for placing the model once finished, with name plate, could not be missing. Perfect for your model ship museum! By the way, once built, the model measures 750mm long, 284mm wide and 591mm high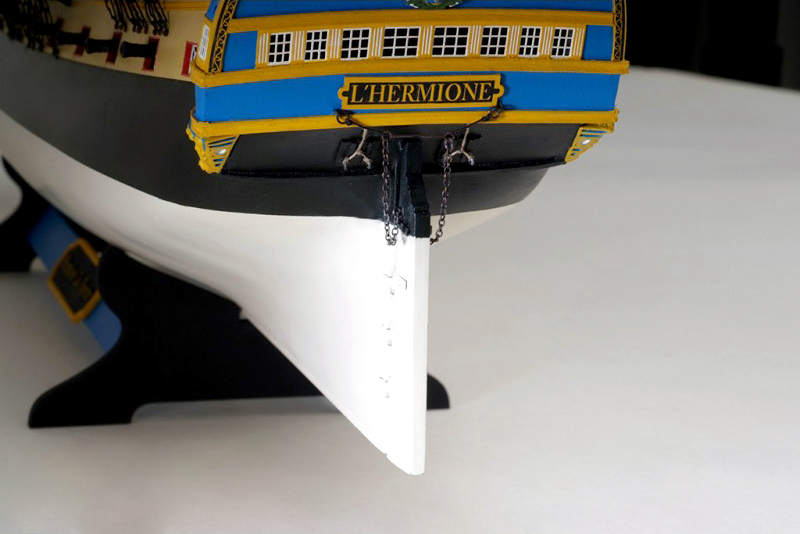 VERY DETAILED DIGITAL INSTRUCTIONS FOR ASSEMBLY
Of course, to assemble Hermione La Fayette model ship, this one needs some instructions. Artesania Latina has taken care to create the best guide for step-by-step digital assembly on DVD format for computers (Windows and Mac). Why are our instructions the best? For its thoroughness and precision, for its more than 2,000 images in total and, last but not least, for its explanatory video tutorials. These clearly show modeling techniques and tricks that any modeling professional puts into practice.
FINISHES AND ACCESSORIES HERMIONE LA FAYETTE MODEL SHIP
Give the final touch to the French frigate Hermione La Fayette model ship and to bring it to life, Artesania Latina has provided two magnificent extras, for sale separately. On the one hand, achieve the most faithful finishes to the original boat by painting the 1:89 scale model with your Set of Acrylic Water-Based Paints (277PACK4), quick-drying. This contains 12 jars with 20 ml each in the following colours: Off White, Off Black, Bright Red, Royal Blue, Prussian Blue, Ice Yellow, Deep Yellow, Buff, Cocoa Brown, Burnt Umber, Gold and Vermilion.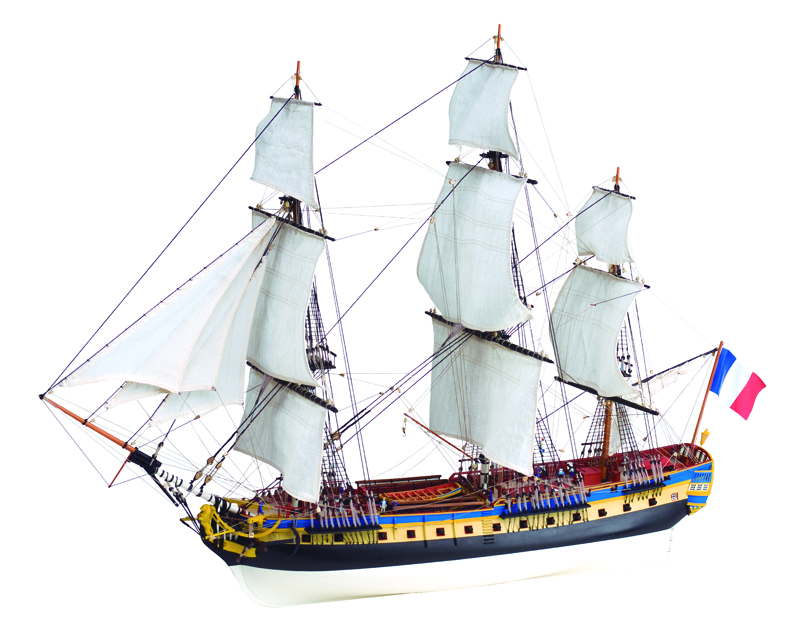 On the other hand, if you want your splendid miniature of the Gallic ship to come to life, we also offer the solution! With the Hermione La Fayette 14 Metal Figure Set (22517-F) will do just that. Includes 7 sailors and 7 officers of the French Navy. They are figurines with measurements between 0.984" (25mm) and 1.181" (30mm) ready to be assembled and painted.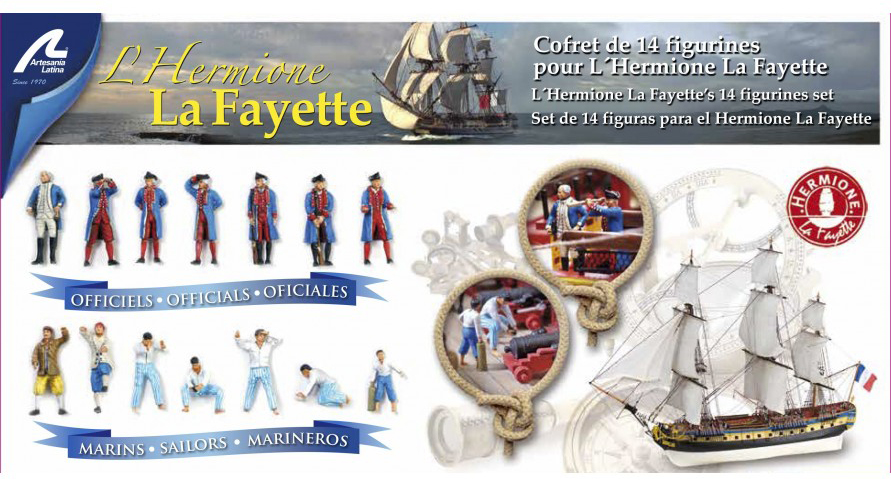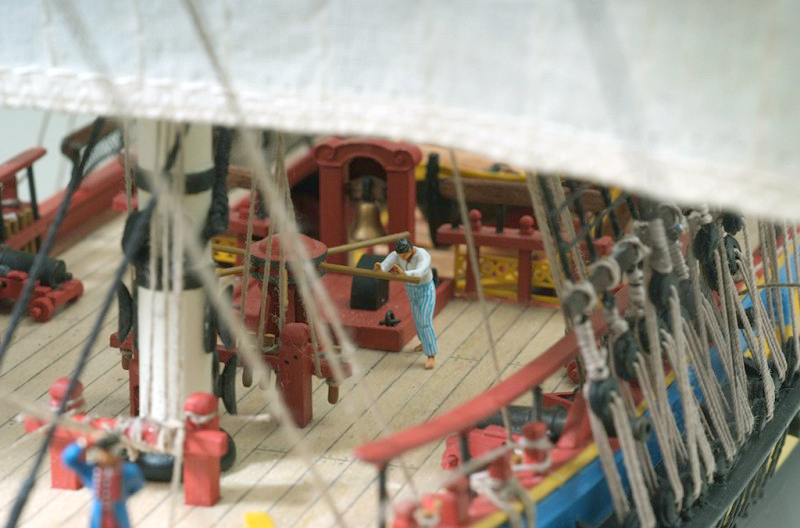 If you want to glue them, we recommend to our modelers friends our Thick Cyanoacrylate and Accelerator (27650). To paint them, the Basic Paints Set for Figurines (277PACK14) or the Advanced Set (277PACK15). Our specific Synthetic Brushes for Figures and Details (17120) are ideal for this task. Do not hesitate to assemble the historic and emblematic Hermione La Fayette model ship and add all the extras! As we said at the beginning, it is without a doubt a naval modeling museum piece that should be on your collection.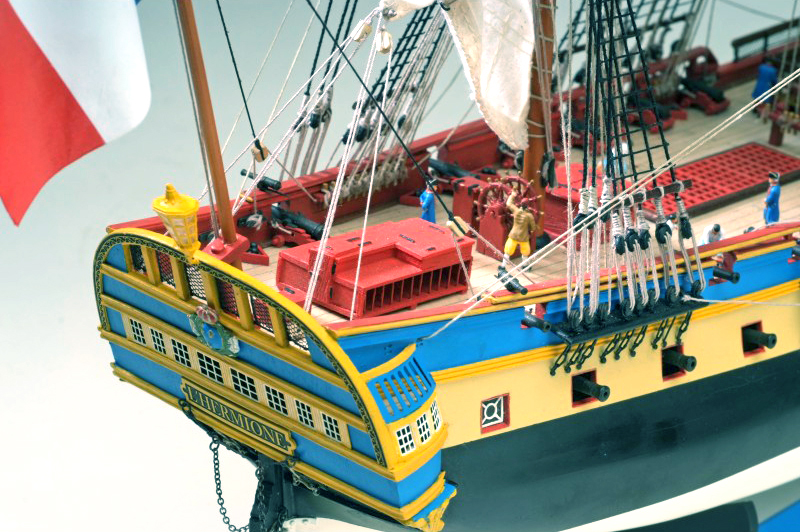 HERMIONE LA FAYETTE GIFT PACK
The Hermione La Fayette Gift Pack (22517-L) brings everything the French frigate needs to show off at your home or office. The 1:89 scale model (22517-N), its specific paints set (277PACK-4) and its set of 14 metal figurines (22517-F). Do you want your loved one to be happy? Give her/him this gift pack at a lower price than if you buy the products separately… Or enjoy it yourself!