Of course, modeling at Christmas! What better date to give your loved ones a wooden model of any of our historical boats and aircrafts. And to build some of those fantastic scale models too! It is true that now are days for the reunion with family and friends, but it is no less true that we also have those moments of peace that allow us to dedicate ourselves to our beloved hobby.
Those mornings, afternoons and nights wearing our pyjamas that we stay at home between the different celebrations, we are intoxicated by the spirit of Christmas and our passion for modeling. Almost no external noise because the streets are calm. We feel in a little bubble as we assemble a miniature naval or air replica. And … why not some nice ambient music to liven up? We, the modelers, know that not everything at these parties is being surrounded by people, eating and drinking. Also, there is a time for our relationship 'as a couple' with our model. Merry Christmas!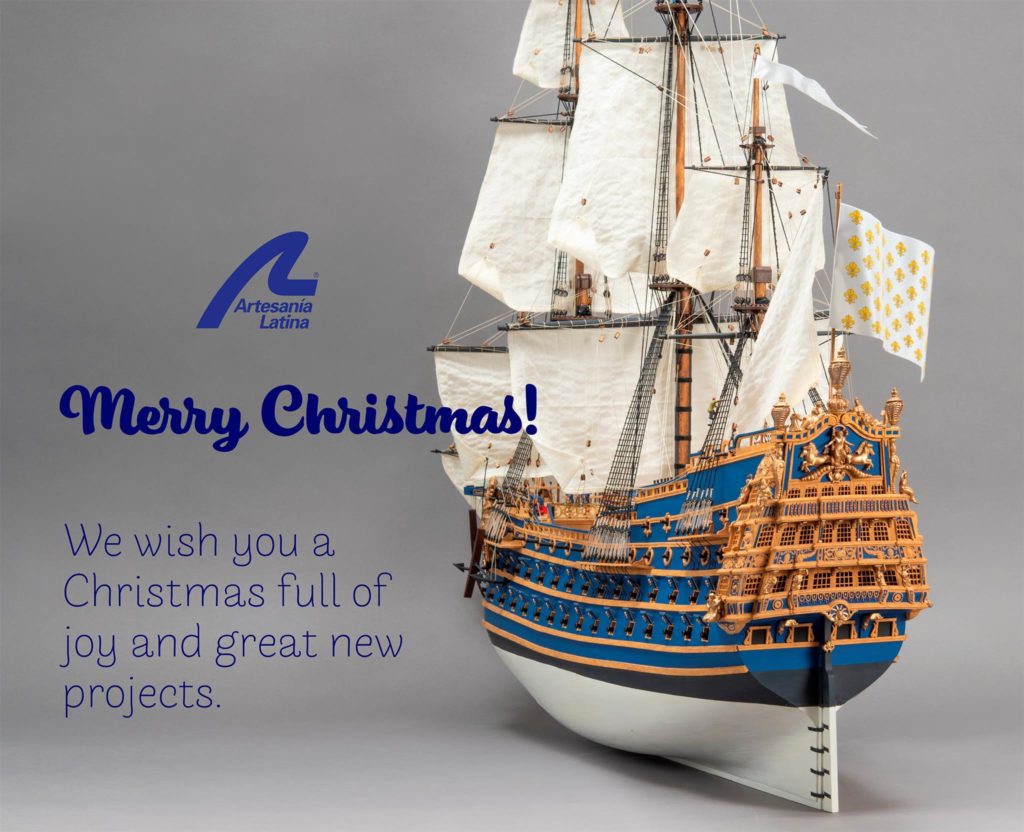 A WISH FOR PEACE AND HAPPINESS FOR OUR MODELIST FRIENDS
Artesania Latina wants to wish you a happy and enjoyable parties, no matter where you are. Whether the modeler lives in a distant nation or is a neighbor. Likewise, we see it very necessary to thank you for all the trust and support that you have given us for 51 years now … almost 52! All those five decades we have felt that the modeler encourages us to continue creating quality products such as ship and fighter models, figurines, modeling tools and accessories, paints and other useful tools.
Modeling survives in the times of technology thanks to our customer friends and those who will be. We have made a great effort to adapt a traditional hobby, which we intend to continue from generation to generation, to the current times. An entertainment and handwork such as modeling, will never be forgotten if we all do our part. For us it will not remain! As we said, long live modeling at Christmas! Happy New Year 2022!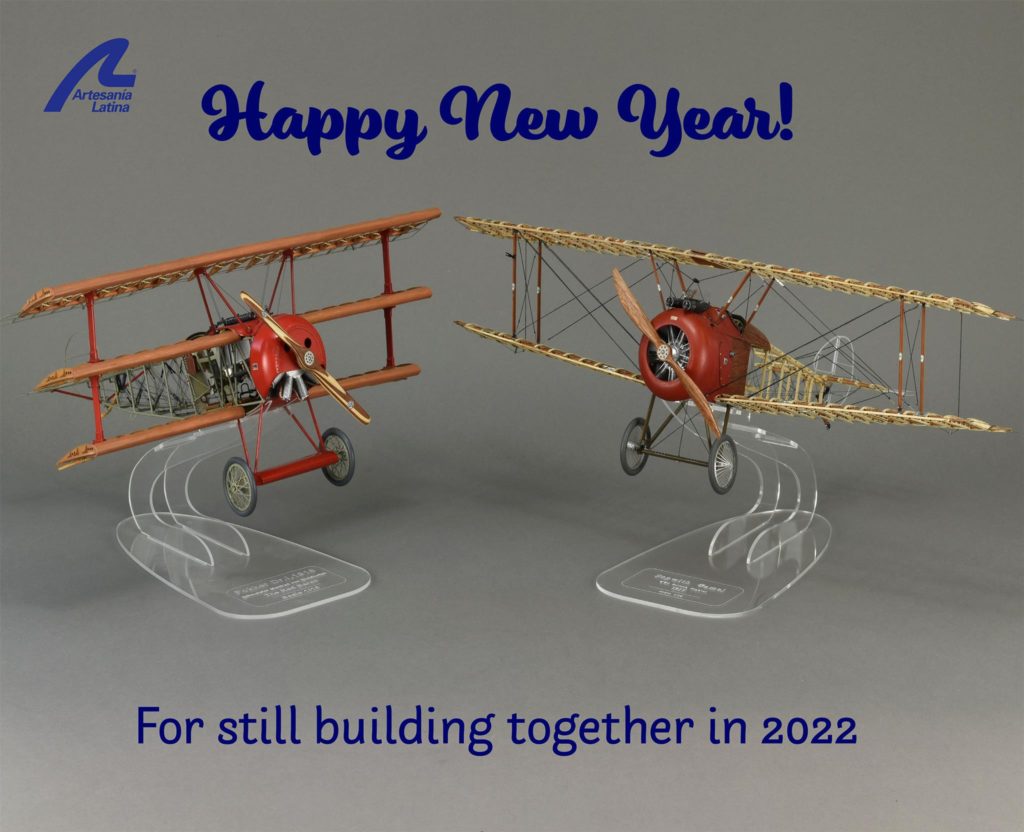 MODELING AT CHRISTMAS: KNOW OUR 2021 SHIP MODELS
During 2021, we have offered our modeler friends several spectacular novelties in model ships and historical airplanes. This year that we left has been fruitful for the creation of fabulous scale models in wood and, also, in metal. Examples of this are faithful high-quality miniature replicas such as that of the French warship Soleil Royal at 1/72 scale and that of the Swedish ship Vasa at 1/65 scale, both for elite modelers. Enjoy giving them and building them because modeling at Christmas … It also exists!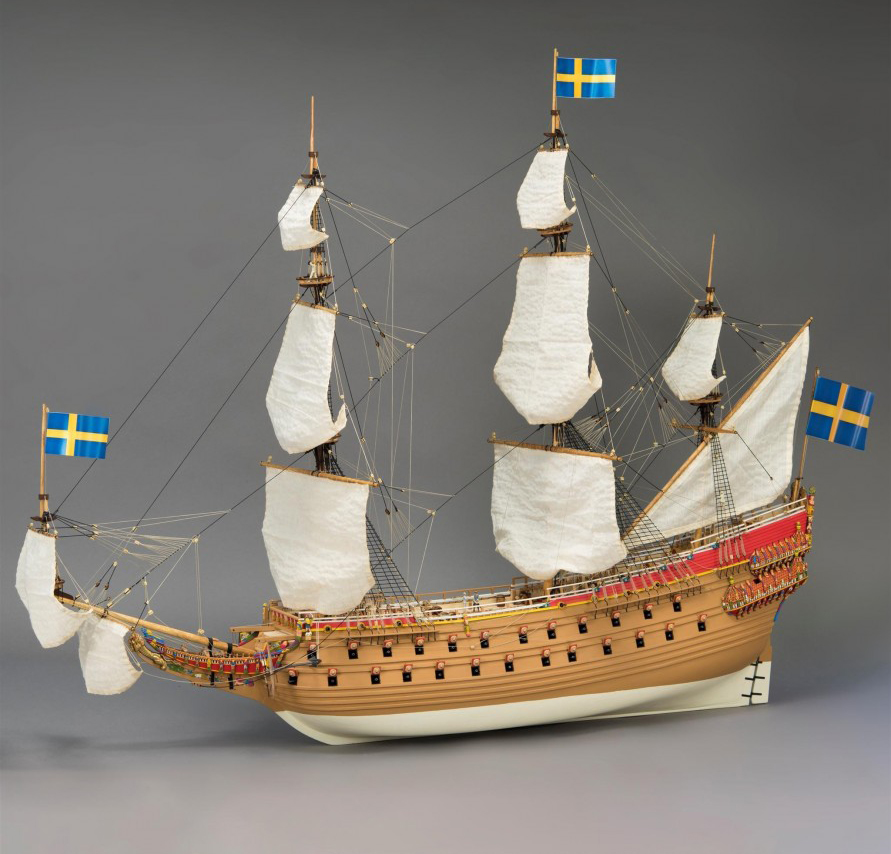 Aimed at modelers with an intermediate level of skills with tools and theoretical knowledge of model building, these new scale models. The very best reissues of the Spanish caravel Santa Maria 1/65 and the peculiar steamer with a wheel King of the Mississippi II 1/80. For advanced modelers, the British ship HMS Endeavour 1/65
We have not forgotten either the beginner modelers with the new wooden and plastic model of the Spanish school ship Juan Sebastian Elcano / Esmeralda from Chile at 1/250 scale.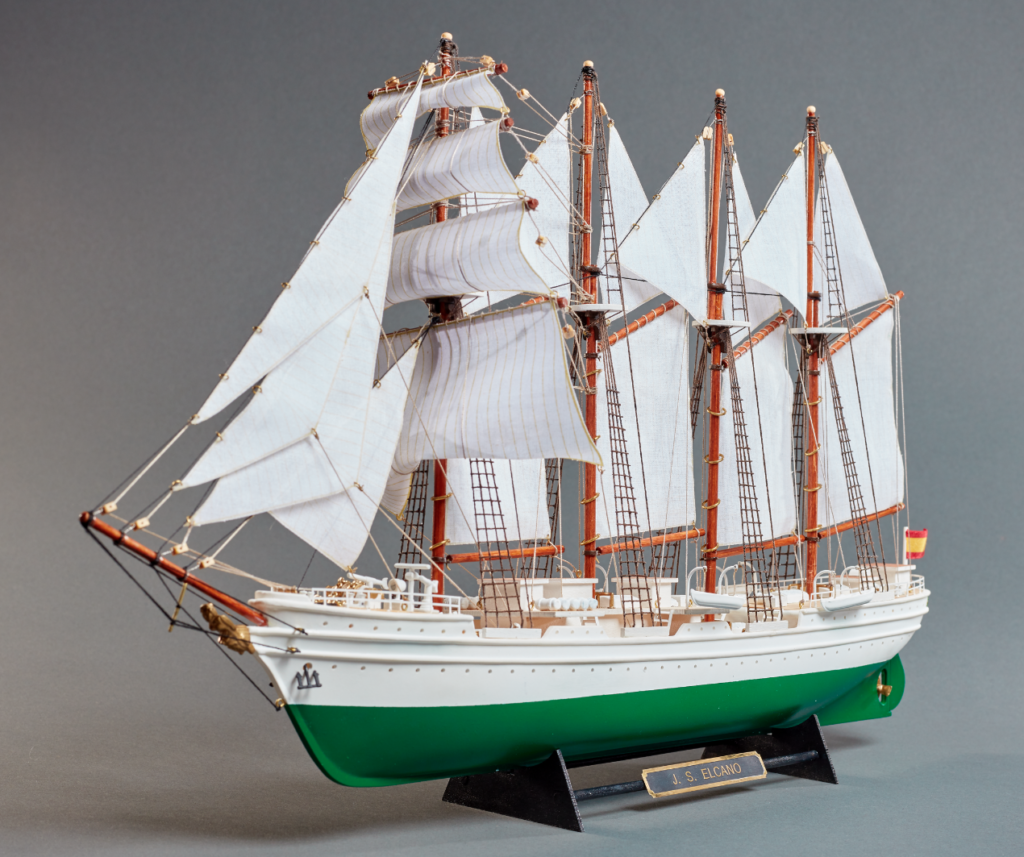 As for airplanes, we have presented the powerful metal and photo-etched model of the German fighter Messerschmitt BF109G.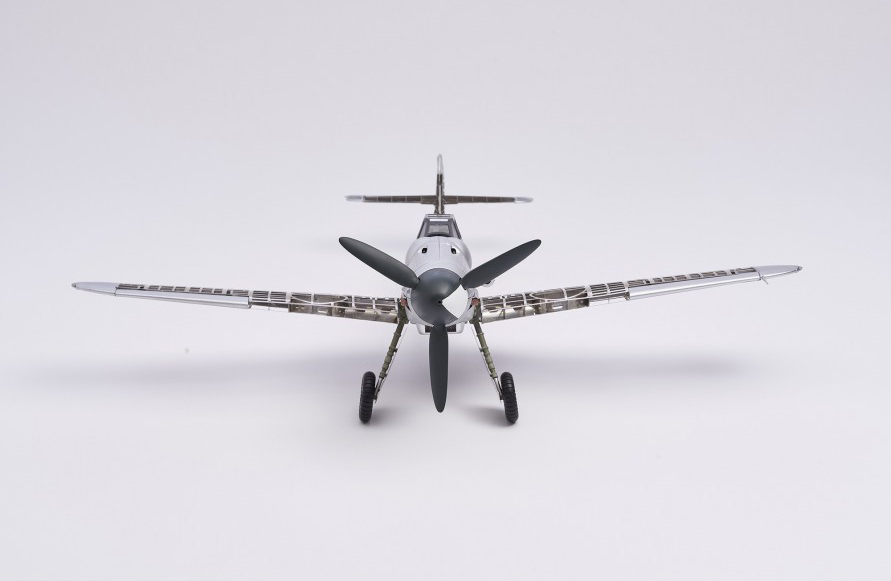 MODELING AT CHRISTMAS: NEWS IN SHIP MODELS FOR 2022
In our constant desire to improve and offer new and greater challenges to our modeling friends, we have very good news for them in the new year. During 2022, we will present various and numerous novelties of wooden ship models to build. What's more, during the first quarter, we hope to present some scale models thanks to the work done by our team of 3D modelers and designers.
Be attentive to our web page, our social networks (Facebook, Instagram and Youtube) and our blog because ArtesanIa Latina, little by little, will surprise you during 2022. Against all odds, against pandemic diseases, modeling will always be present in everyone's homes and workshops the world's modellers to make life much more beautiful.
Thank you for trusting us, ArtesanIa Latina, for your little moments of happiness.
Merry Christmas and Happy 2022!