The wooden ship models are beautiful once they have been assembled. Until that moment, the modeler must go through a detailed and prolonged construction process for which she/he needs some tools. So, Artesania Latina has created a catalogue of specific naval modeling tools so that certain works on the model can be carried out with greater precision, speed and ease.
So we are going to review all these tools so that our modelers friends can know about their existence and what they are used for depending on the task. We start by listing them:
Let's get to know them all in depth under these lines!
ELECTRIC PLANK BENDER AND PLANK BENDER FOR SHIP MODELING
The electric plank bender 220 volt (27074-1) is a tool for naval modeling and other crafts aimed at modellers in the European market. This wonderful tool allows you to bend and shape the wooden slats up to 3mm thick of your model ships in order to give them the curved shape of your hulls. You will get extraordinary results, guaranteed. Of course, we recommend that, for an optimal result, you moisten the wood beforehand.
The contents of the electric plank bender kit are the following:
220 volt electric soldering iron.
Brass tip for bending wood.
Metal support to prevent the soldering iron from burning the work surface.
Screwdriver to tighten the tip to the device.
Wooden template with compound curves.
As a gift or bonus, a jar of white glue for modelers.
Our modelers friends from the American market couldn't use it due to voltage issues. So we have thought of them and, as a new in 2022, we have created the 110-volts electric plag bender with an adapted plug (27074-AM).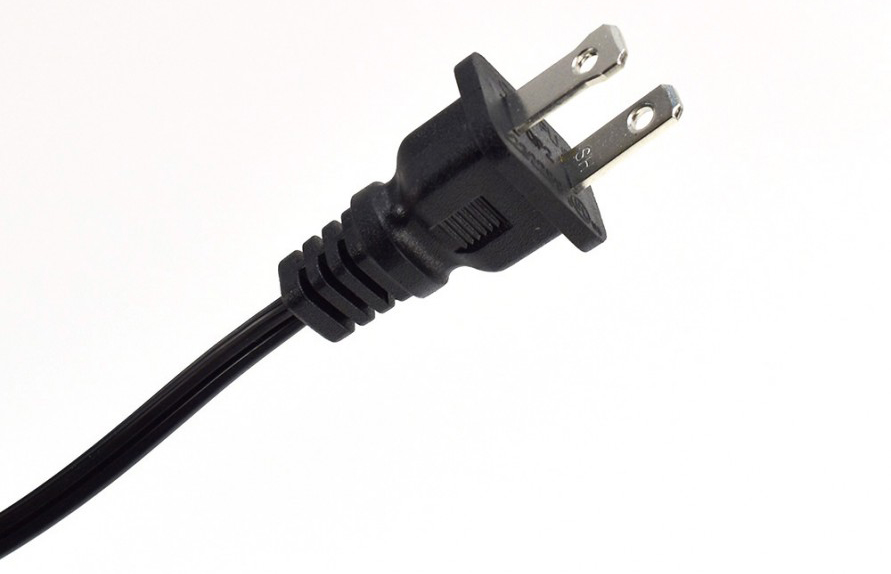 For modelers who prefer more artisanal methods when it comes to bending strips and assembling their naval models, we offer the manual plank bender (27024).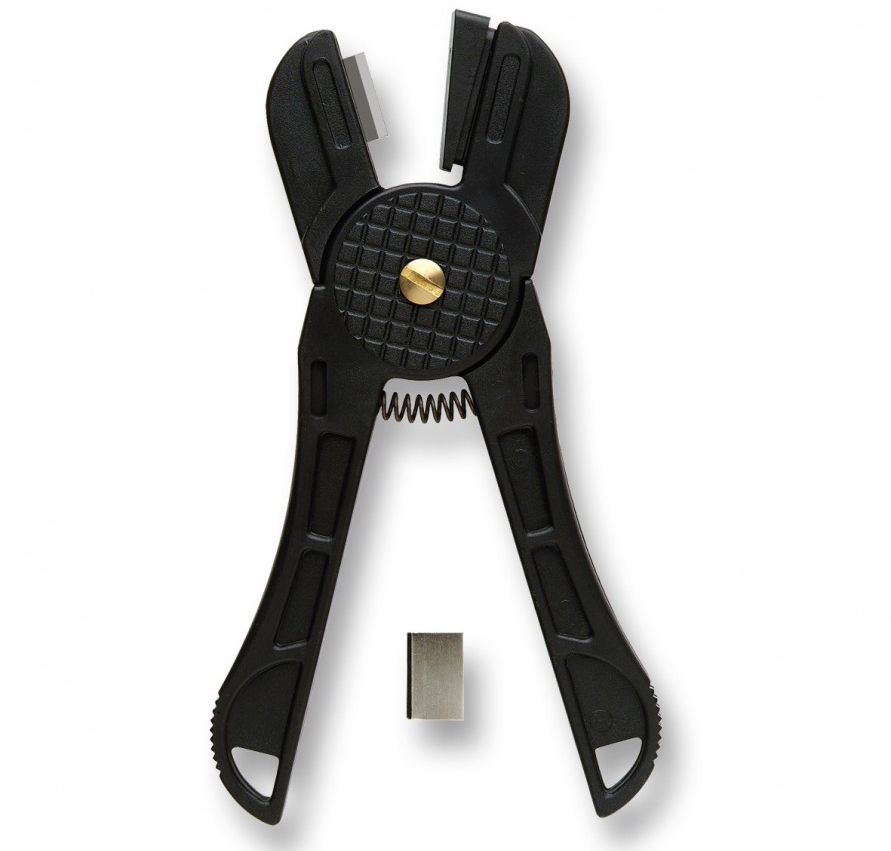 This tool uses the technique of making incisions on the curve inner face in order to bend the strip, for example, to assemble the hulls of miniature ships.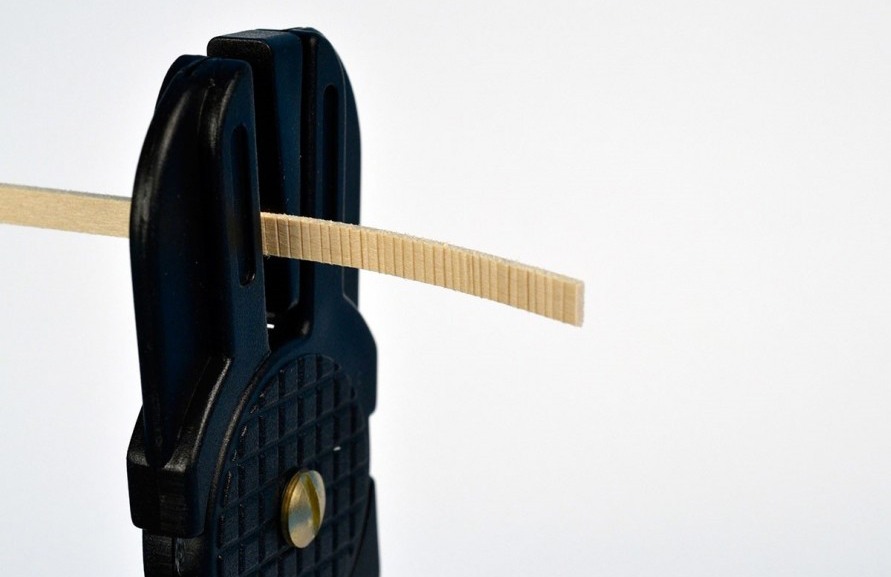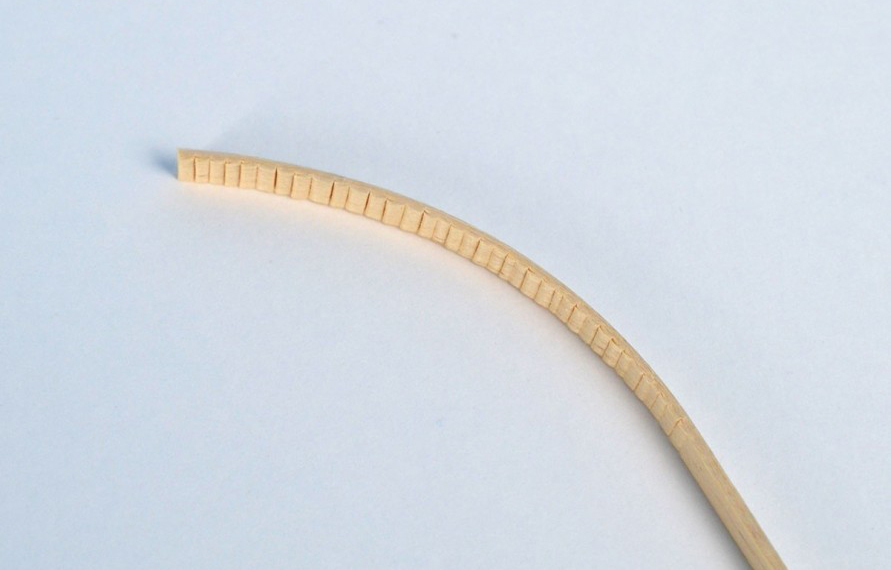 Whether it's one of the electric ones or the manual tong, either one is one of the essential naval modeling tools to achieve the best finishes in the model building processes.
NAVAL MODELING TOOLS: MICRO MOULDING SCRAPERS / MICRO SHAPERS
These amazing and magnificent tools, the Micro Moulding Scrapers or Micro Shapers (27300, 27301 y 27304), from Micro Tools Collection, are ideal for molding all kinds of miniatures and models in wood and plastic: boats, buildings, dollhouses… Each of the three existing sets for sale separately (A, B and C) has 3 metallic plates with 15/16 different shapes per plate.
The tool works by passing it through the wood or plastic ribbon several times until the desired shape is obtained.
The fabulous results achieved with these Micro Moulding Scrapers can be immediately appreciated.
If you want your creations have numerous forms of decoration, that are not all the same details, that can vary so as not to get bored, the Micro Moulding Scrapers / Micro Shapers are your perfect ship modeling tools.
MAGNETIC NAILER FOR MODEL BUILDING
The magnetic nailer (27023) by Artesania Latina is one of the essential naval modeling tools for models that need nails to build. It facilitates fast and easy nailing in wood during the assembly of the hull of model ships, but also when fixing the deck elements. It is important to note that, in order for the tips to stick to the nailer, they must be made of iron or contain iron.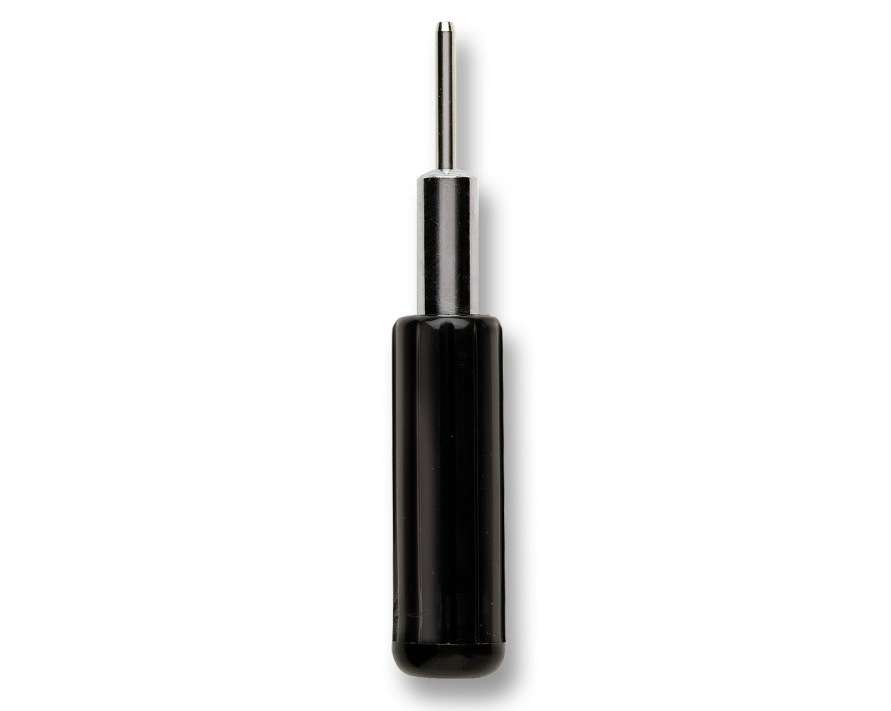 How to use? Apply moderate pressure to the nailer, so you can drive the nail straight and accurately. After entering the wood, we recommend finishing off the tip with the modeller's hammer (27017) or by tapping the handle of the nailer if the modeling enthusiast has advanced knowledge and skills.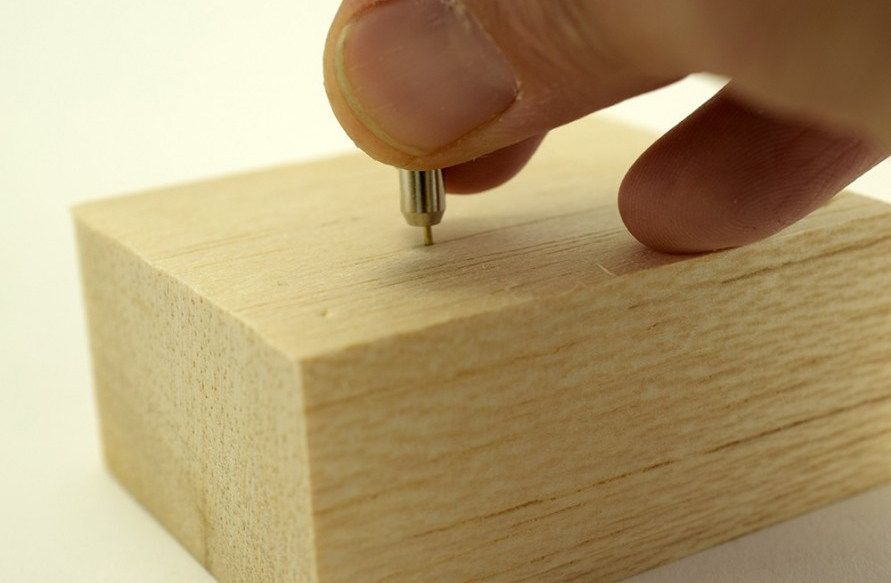 Otro consejo: taladre mínimamente la superficie. Use un taladro con broca igual o menor a las puntas que se van a clavar o con la misma punta para que el diámetro de la hendidura no sea mayor a la de la punta.
HULL SUPPORT FOR SHIP MODELS
More specific, it's impossible! The hull support for model ships (27011) is another of the naval modeling tools you need to be able to work comfortably on them. It is highly recommended for holding naval models with a false keel of up to approximately 400 mm. On this aspect, the hull support is valid for the miniature replicas of the 19000 series, 20100 and some of the 20400 of Latin Crafts.
Thanks the hull support you can hold the hull of the boat you are building and kepp immobile, leaving both hands free. It's great, for example, for keeping the hull level and static when tracing the waterline. It has a pivot point to tilt the helmet to the ideal working position. The hull fastening and the pivot point of the bracket are fixed by means of thumbscrews. Including two metal mini clamps to fix the support to the edge of the work table. That said, it is one of the essential naval modeling tools in your workshop.
SET OF BASIC MODELING TOOLS Nº1
The set of basic tools for naval modeling and other modelling (27000-N) comes with tools to build model ships, planes and trains more easily. Includes cutter, tip nailer, hand drill, oblique cutting pliers, thread tweezers and sanding block.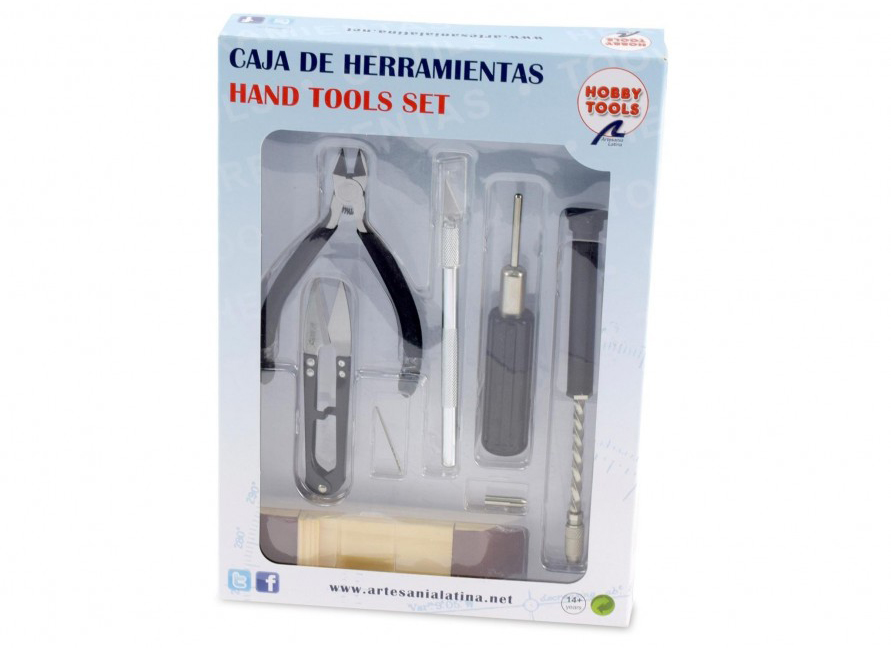 As we have talked about the nailer previously, we focus on the remaining tools. The no.1 cutter is essential for any modeler and it is characterized by its aluminum handle and interchangeable blade. As for the manual drill, it is perfect for working details on wood and soft plastic such as polystyrene. It has a double jaw and a 1 mm drill bit.
Using the oblique cutting pliers, the modeler can cut wood, plastic and soft metals such as brass. Japanese-style thread shears with very sharp tips are very precise in cutting the threads of boat maneuvers. They are easy to use with two fingers. Lastly, the sanding block leaves the wooden surfaces smooth and homogeneous. It allows to work rounded and sharp shapes.
SET OF PROFESSIONAL MODELING TOOLS Nº1
The set of professional tools for naval modeling and other modelling (27001-N) includes plank bender to bend the wooden strips, tweezers, modeller's hammer, flat file, flat rule in steel and rounded nose pliers.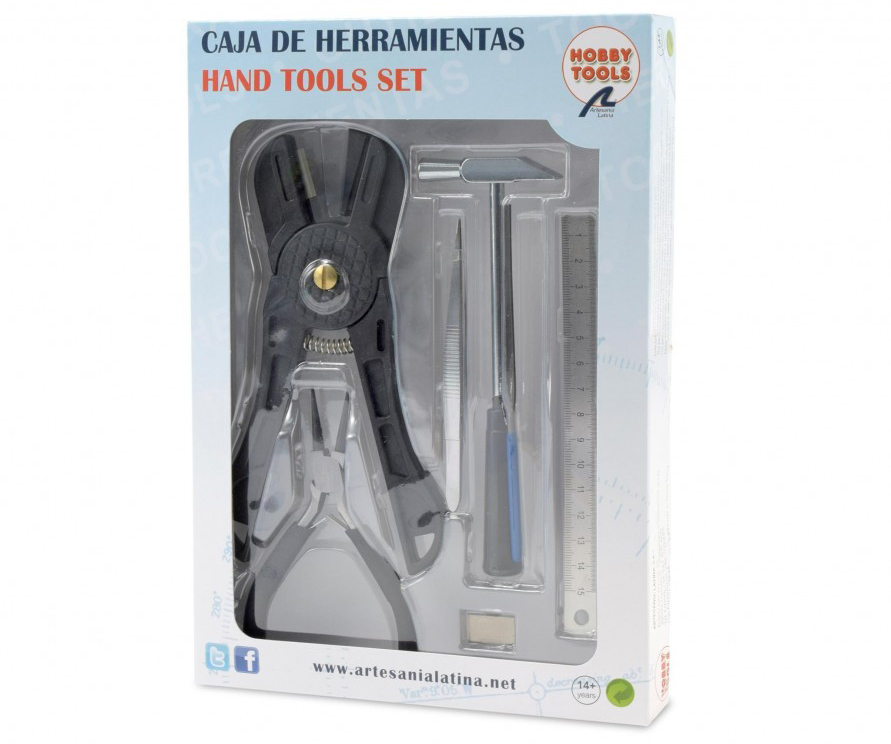 The plank bender for bending wood, made of ABS high quality, includes spare blade, in addition to the one it comes with. It is a kind of pliers for bending wooden strips by making incisions on the inside of the curve that you want to achieve. In this way, the modeler can clad the hulls of ships much more easily. On the other hand, straight tweezers help handle small parts in the model building process. Especially when it comes to sticking them.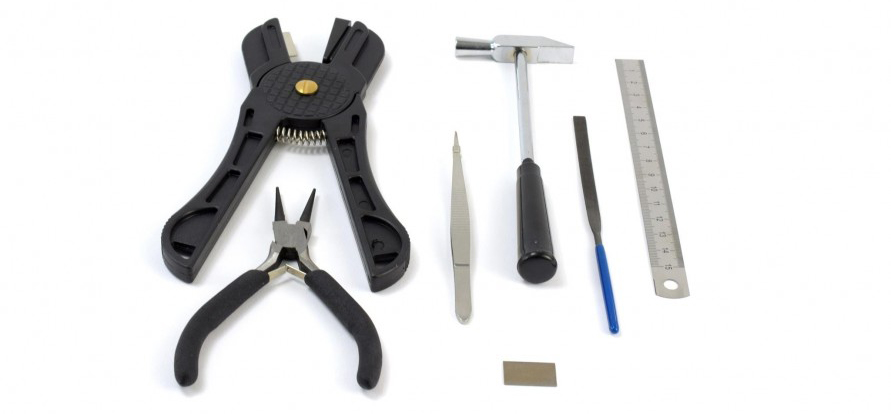 The modeler's hammer is also widely used. With measures appropriate to the hobby of modeling, it is made of chromed steel and has an ergonomic handle. The set also includes a flat file to roughen wood, plastic and metal surfaces. A 150 mm steel flat ruler to take measurements or use as a guide. And finally, some round nose pliers to work and shape metal parts, wires and other details of the models.
WATERLINE MARKER FOR MODEL SHIPS
As a novelty in 2022, we present to our modeling friends the waterline marker for model ships (27649). It is an indispensable naval modeling tool to be able to mark the line on the hull with total precision. With a pencil and this product, you'll save yourself a lot of headaches. In general, it can be used as a gramil to mark lines parallel to the work surface. It is height adjustable and includes measurements in both the metric system and imperial. It is made of laser-cut plywood pieces for optimal assembly – construction required – and holds the pencil with a small wedge.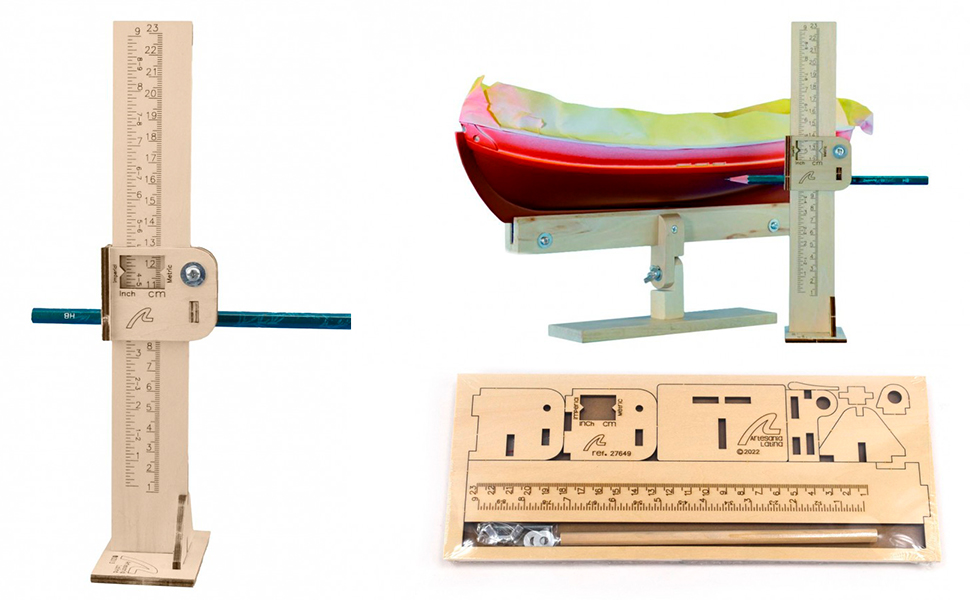 Finally, if you want to have fewer headaches with your projects, the naval modeling tools made by Artesania Latina are your best choice… Have fun building our kits!