It is our desire to improve each of the products on naval modeling catalog mabe by Artesania Latina. We are creating new presentations for our modeling kits. In addition, we verify that none of our model ships present any problem. If we check one, we'll quickly fix it at the factory. Always with the wish and goal that the final product that reaches our modeling friends meets the high expectations of our firm. To the wooden model sip of the Swift 1805 (22110N), pilot boat from Virginia (USA), no modifications have been required in terms of parts, assembly or instructions last times. We have brought it to the 21st century by renovating the box in which all the parts to build it are included, as you have seen on the header image of this post.
This beautiful naval modeling kit with the wooden model ship of Swift 1805 at 1:50 scale is aimed at those who want get started on this hobby. However, any modeler who longs to build the American pilot boat will enjoy doing so. No forgetting that this jewel of naval modeling must be present at any private collection. Do you know the history of this ship? We explain it below.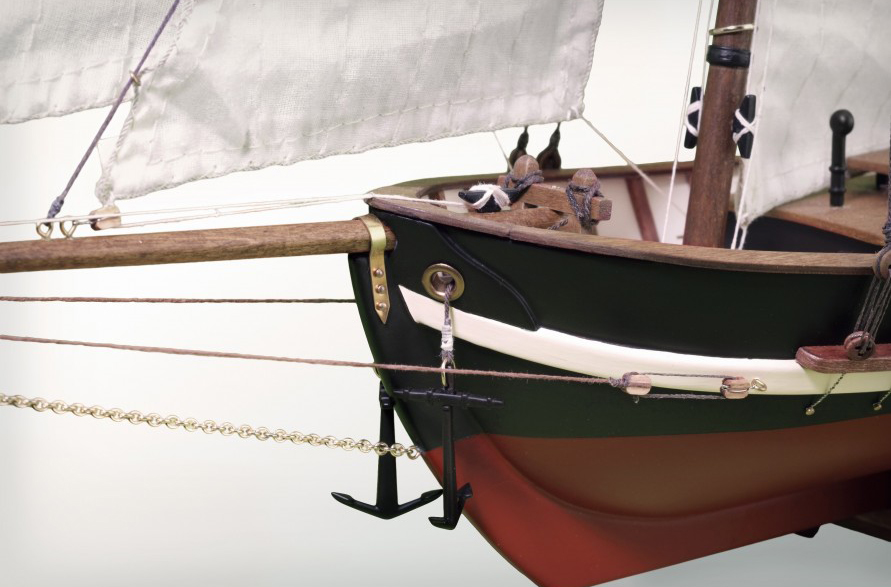 SWIFT WOODEN SHIP MODEL: HISTORY OF 1805 AMERICAN PILOT BOAT
The American pilot boat Swift began to be used in the Virginia US state during the early 19th century. This type of sailboat was widely used and practical to guide large ships or vessels when they wanted to enter and leave the different port areas. The Swift was characterized by being easy to manoeuvre, fast and light, which is why it did its job perfectly on the US East Coast.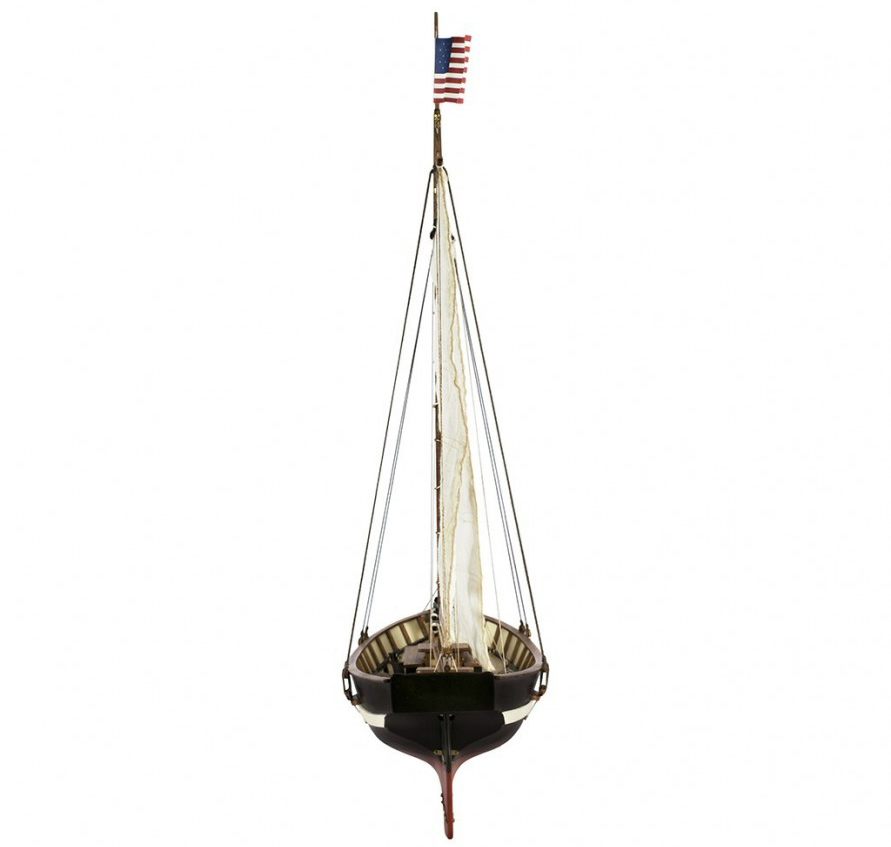 Over time, the world's naval powers realized the high technical capabilities of this type of vessel. It amazed them and they decided to enlarge it to create the well-known Baltimore Clipper model.
NAVAL MODELING KIT CONTENTS: SWIFT WOODEN MODEL PILOT BOAT
The naval modeling kit with the wooden model ship Swift 1805 (22110N), the pilot boat from Virginia (USA), is a must see naval gem for your home or office. In this sense, your hands have to build it at your workshop. Its high-quality parts and many details make this faithful 1:50 scale miniature replica one of the targets for beginner modelers and of all levels (intermediate, advanced and elite). You will enjoy during the construction process. Speaking of parts… What's in this kit?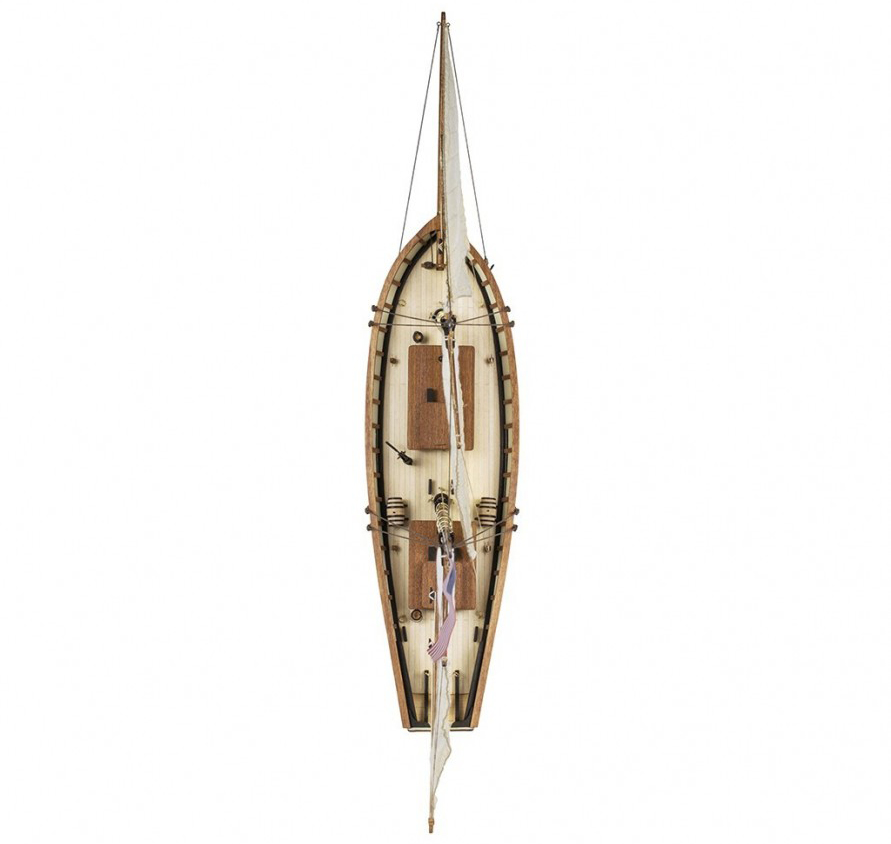 In relation to its contents, the naval modeling kit includes the following. High-quality wooden parts pre-cut with precision laser and brass parts also pre-cut. Threads, hand-sewn cotton sails ready to be placed and metal and wood accessories such as barrels or bilge pumps. Of course, on an American ship, its flag cannot be missing. As a bonus, a magnificent wooden base with a nameplate of the pilot ship to display the wooden model of the Swift after it is built. By the way, once this scale model is assembled, its dimensions are 24.48" (622mm) length, 4.72" (120mm) width and 17.24" (438mm) height.
To assemble the model ship, the kit brings great step-by-step instructions in color on a DVD format for PC (Windows and Mac). So detailed that assembly time becomes a pleasure for the modeler. Remember that you can always also download them for free on the product page on Artesania Latina website, in this case, from Swift 1805.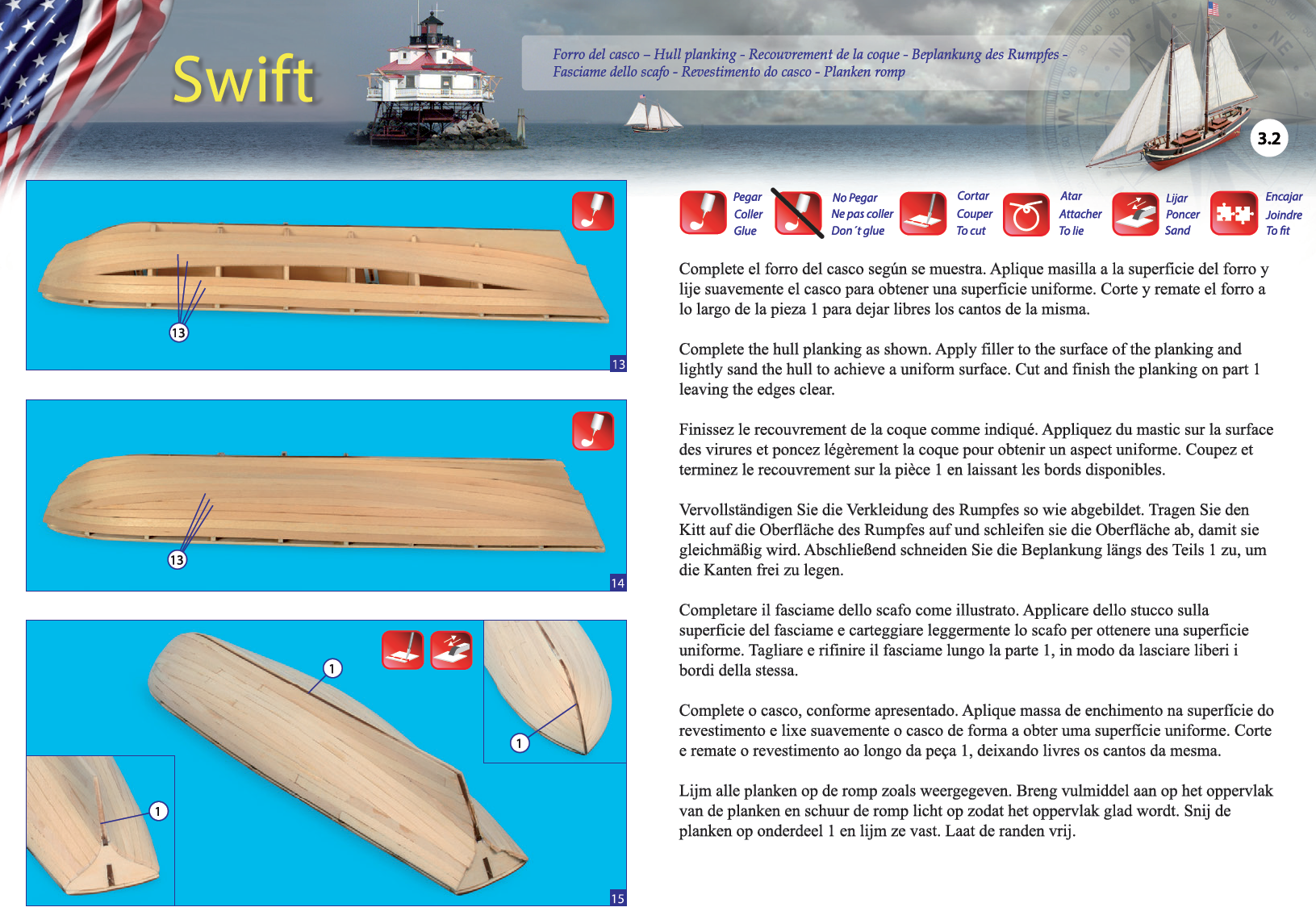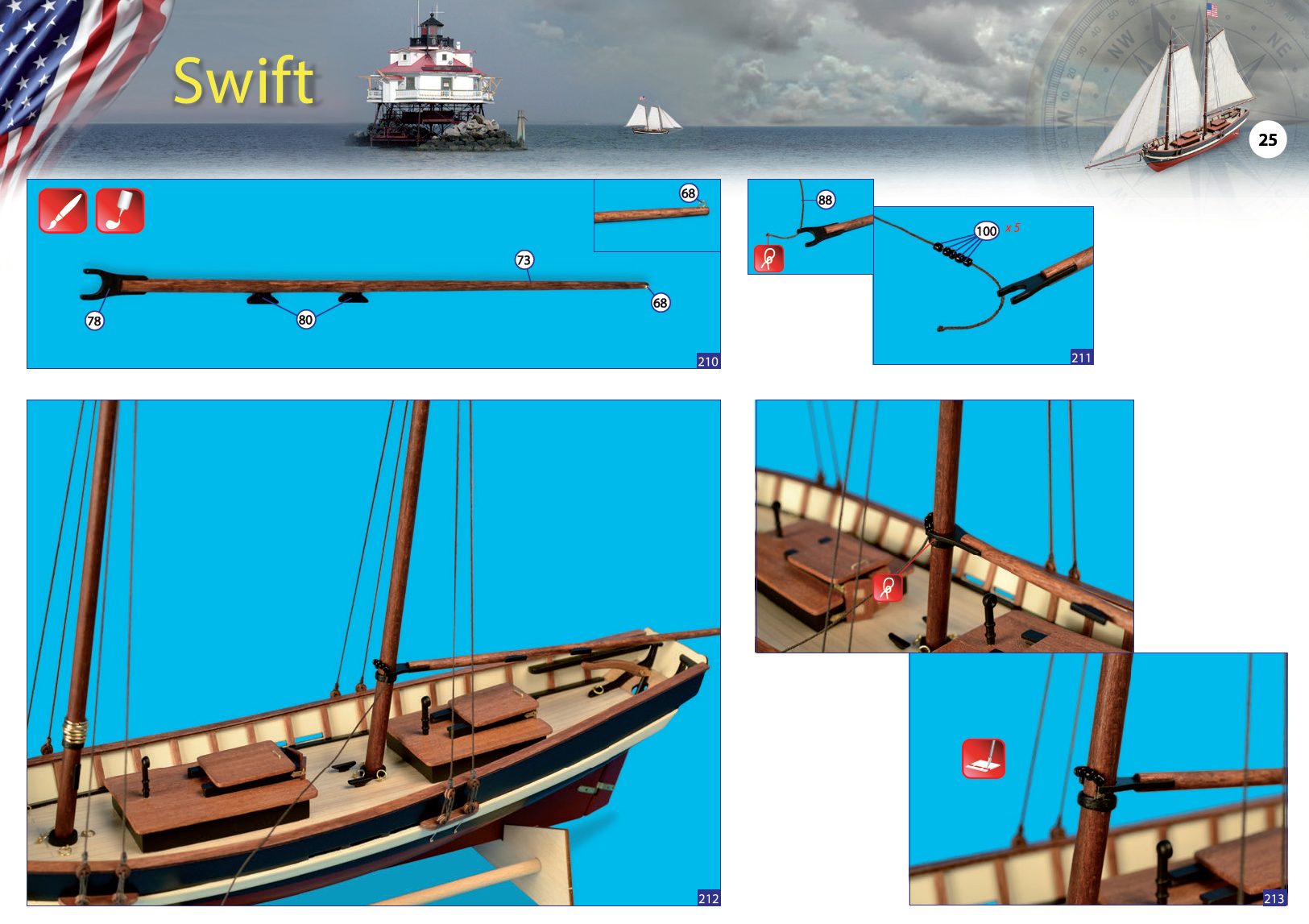 WATER-BASED ACRYLIC PAINTS FOR SWIFT 1805 FINISHES
Our modeler friends ask us on numerous occasions what colors use to paint their models with and what brand. Well, Artesania Latina already has its own catalogue of acrylic paints to paint our brand scale models and other crafts. In addition, specific paints sets have been created for each model, as it happens to this pilot boat with the Paints Set for Swift 1850.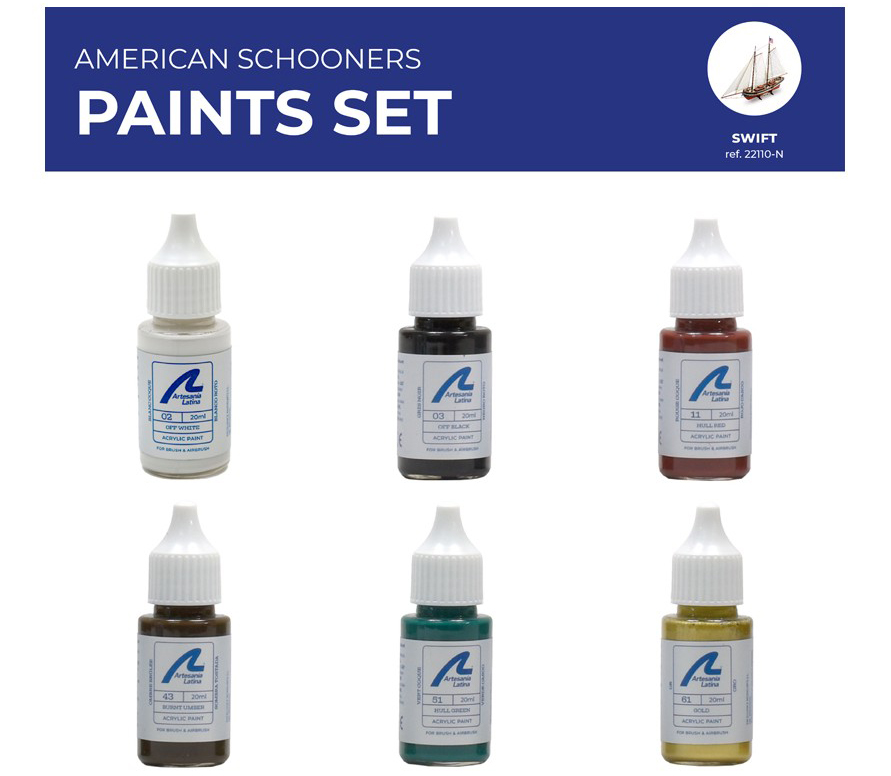 Here we also leave you a video tutorial where you can watch how our modeler paints the hull of the wooden model ship Swift 1805 with airbrush.