It's here, the campaign awaited by all our modelers friends has arrived. Yes, we celebrate Modeling on Black Friday 2022 with Artesania Latina! The complete online catalog of products, the largest on the market, with a 15% off! And this year… We're giving you one more day to take advantage of the offers and make your purchases with greater peace of mind!
In the last edition of Modeling on Black Friday 2021, we started on Thursday, now we start on Wednesday! From November 23rd at 12:00 a.m. (CET) to Sunday, November 27th at 11:59 p.m. (CET), your opportunity to advance the purchase of Christmas gifts, everything you want and need. Wooden ship models, aircraft models in wood, metal and photo-etched, models for children, tools for modeling, naval accessories and paint sets to achieve the best finishes on their mini replicast. And much more!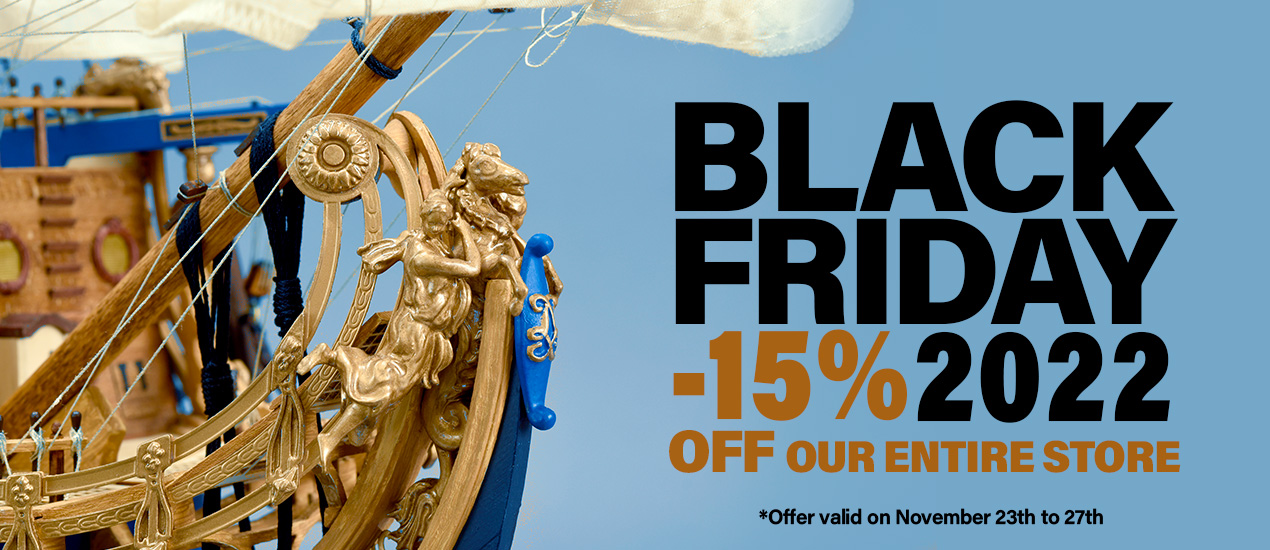 The more products you add to the cart during our Modeling on Black Friday 2022, the lower will be the invoice, euros savings -or dollars, depending on the country from which you visit the web-. It may be that you have been wanting to build one of our models that is priced a little out of your budget for months. At your workshop, you realized that you required specific tools to be able to better build a part of the miniature. You were eager to complete your artwork with an accessory to, for example, illuminate it once it was built. Or, simply, you were waiting for these dates to collect numerous kits and other products… Well, this is the moment! Don't forget, five days with a 15% Off!
2022 NEW PRODUCTS FOR MODELING ON BLACK FRIDAY: SHIP MODELS
During the last three years, the team of professionals at Artesania Latina has been concerned with continuing designing and creating more reasons for satisfaction and entertainment for our loyal customers -there are already more of 50 years with your confidence-. There are seven new and renovated models of illustrious banners of naval history. In winter, we brought two traditional models from our house back to the market. We completely redesigned them so that the assembly experience was optimal. Parts that fit precisely, redesigned instructions and a brand new image that can be seen on the presentation of their boxes.
On the one hand, the wooden miniature for modelers with an intermediate level of the French tuna boat Marie Jeanne (22175) at 1:50 scale. On the other hand, the wooden model of the HMS Endeavour's captain's longboat (19005), also at 1:50 scale, but aimed at those who want to get started on naval modeling or those who are advanced modelers and want to add it as a companion to its mother boat HMS Endeavour (22520).
Spring brought us the return of the model of the French frigate Hermione La Fayette (22517-N) at 1:89 scale. A fantastic reissue of the 'Liberty Frigate' for modelers with an advanced level.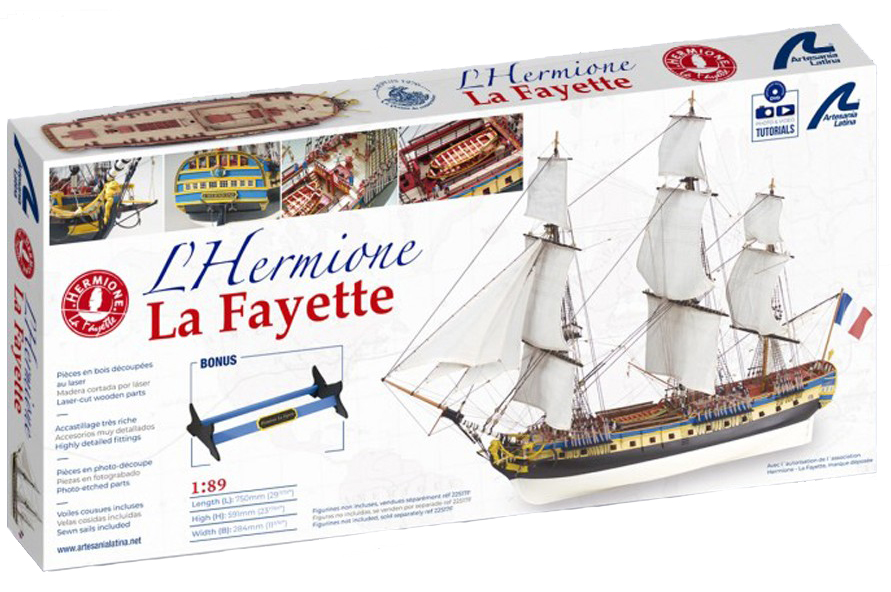 In the summer, we introduced two more top sellers after undergoing improvements. On the one hand, the beautiful American schooner Virginia (22115) at 1:41 scale for beginners. On the other, the surprising Dutch fishing boat Botter (22125) at 1:35 scale for hobbyists with intermediate skills.
In autumn, two models that are highly requested by our clients. Two jewels of naval modeling. The American schooner Harvey (22416) at 1:60 scale with intermediate difficulty and the expected Spanish ship of the line Santa Ana (22905-N) at 1:84 scale for the elite modelers.
GIFT PACKS WITH MODEL, PAINTS, FIGURES AND TOOLS: DOUBLE PRICE REDUCTION
If the person reading this post is a relative or a friend of a modeler whom you want to surprise soon, our products are sure success, it will be greatly appreciated. Don't know what to give away? To help you, we have launched a whole series of Gift Packs that include the naval or aerial model, the paintsthat must be used on it, the figures that give it life and some fundamental tools during the construction process. They are very varied, so take a look and choose the one that you like the most as a gift for the dates that are approaching.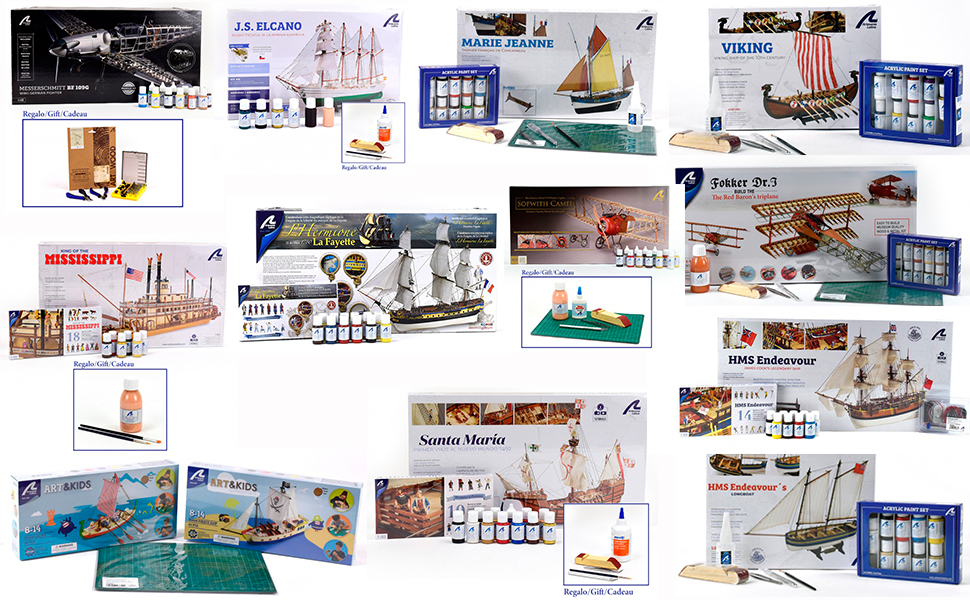 You can also give it to yourself! The Gift Pack already has a reduced price compared to if you buy the products separately… Well, also add 15% off from the price during this season! Modeling campaign on Black Friday 2022!
TOOLS FOR MODELING ON BLACK FRIDAY 2022
From this Wednesday, November 23rd at 12:00 a.m. (CET) to next Sunday, November 27th at 11:59 p.m. (CET), both included, we celebrate these days of online sale of Modeling on Black Friday 2022 –what is it-. That 15% off also comes as a glove to get the tools that are missing at your workshop: loose tools, micro, in set and specific for naval modeling.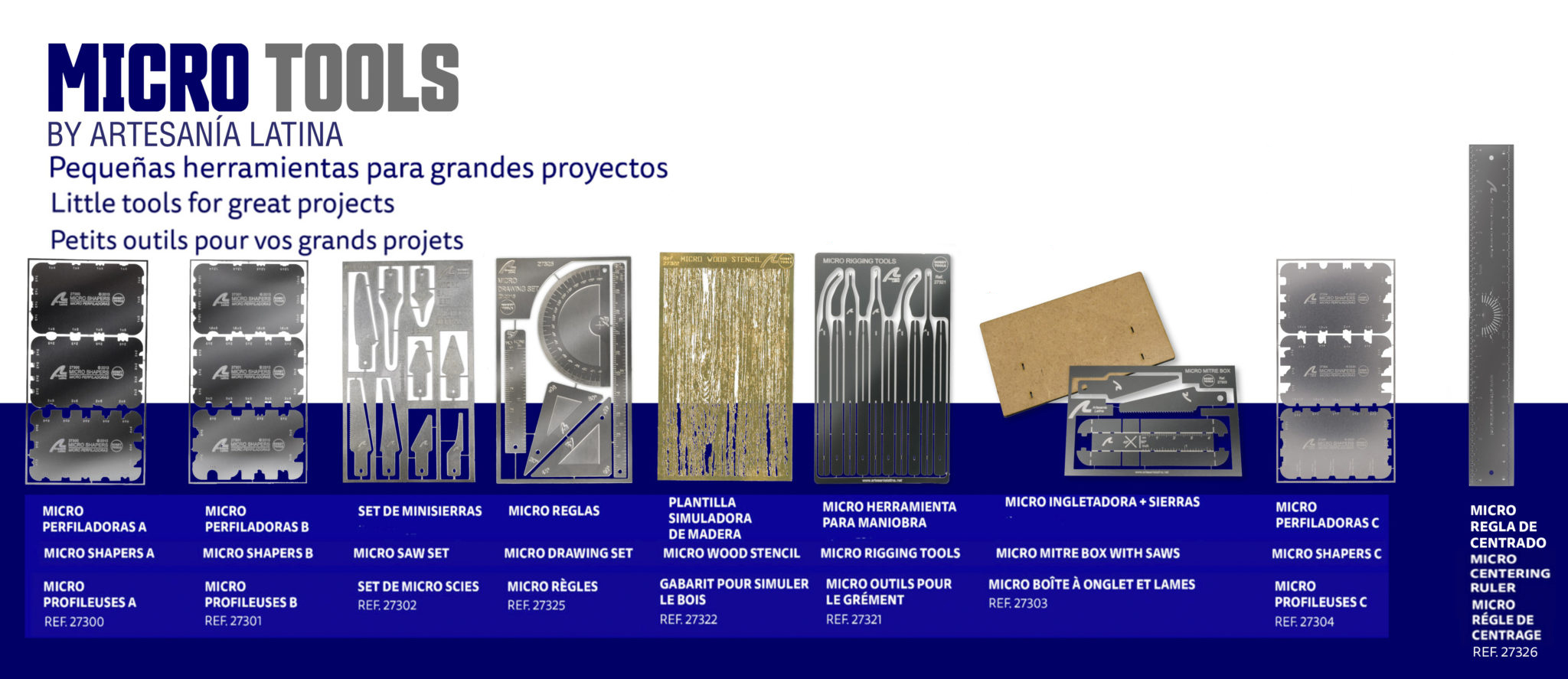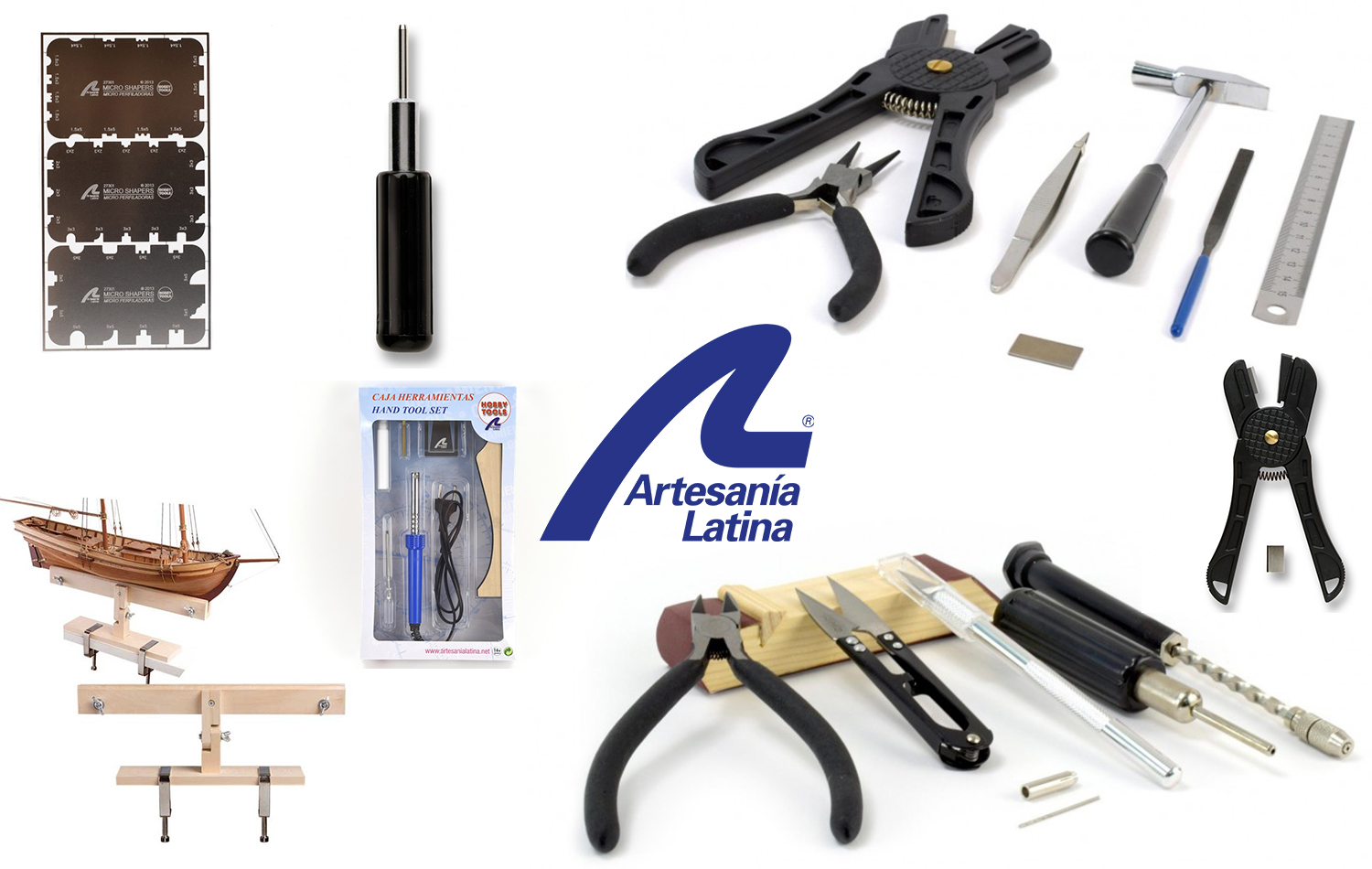 As a great novelty in 2022, we have released one of the most useful instruments for naval modeling: the Waterline Marker for Model Ships (27649). You can now draw with a pencil on the hull of your model ship. Accurately, your pulse won't quiver. It was one of the biggest requests from our modeling friends, fulfilled!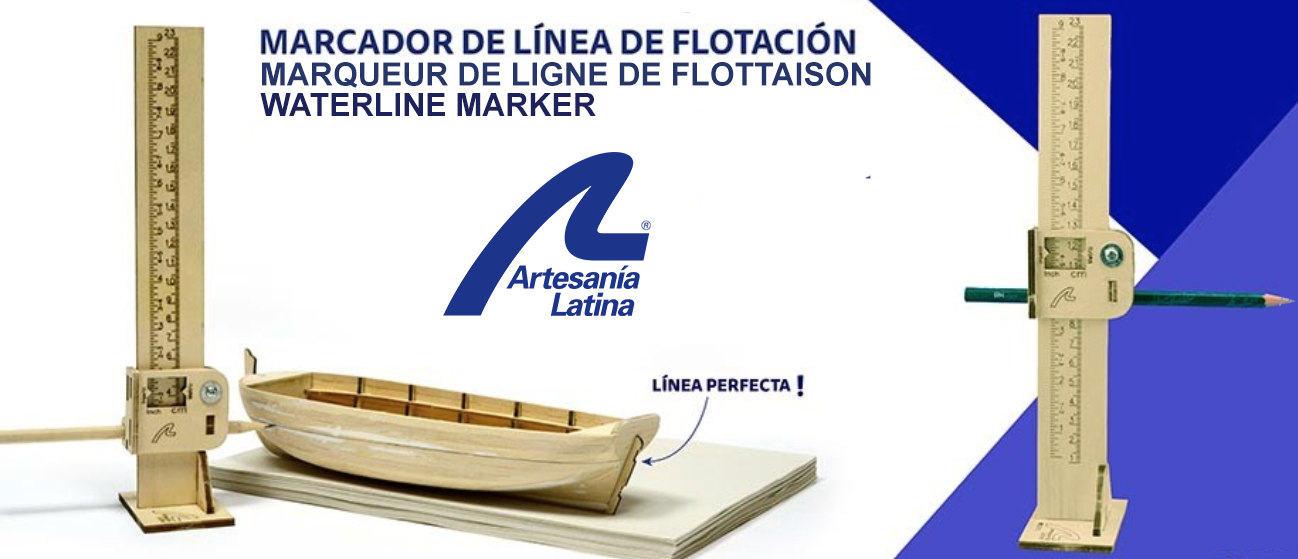 MODELING ON BLACK FRIDAY 2022: FIGURES AND ACCESSORIES
When you finish your model, it still asks you for some detail to make it perfect. In this case, add to your ship the set of figurines corresponding to your model in order to make it look even more real. Made of metal and ready to be assembled – use our cyanoacrylate (27650)- and painted, get a 15% Off on these figurine sets. Any type of vessel cries out for its crews and passengers on deck. Remember that, for sale separately, as a new 2022 two packs of acrylic paints are available to paint them. The Basic (277PACK14) and the Advanced (277PACK15).
You can also illuminate your model if you have LED pre-installation or if you have created it yourself with Set of LED Lighting for Models and DIY Projects (27590). Perplexed to see your ship model in light! On the other hand, have your own spare parts by taking a look at the section Accessories.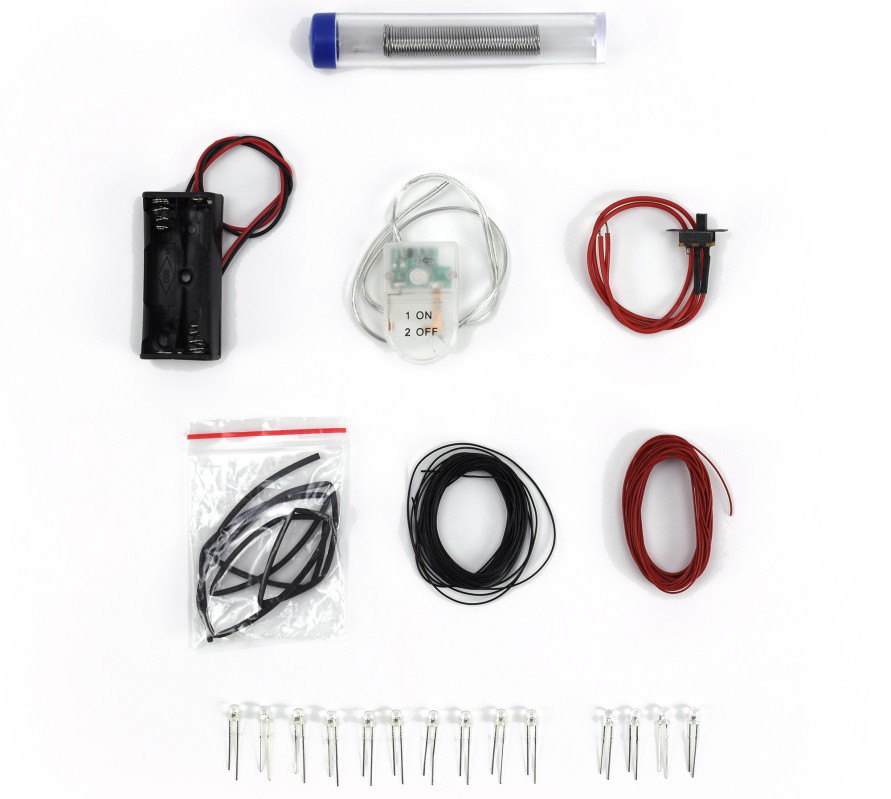 PERFECT FINISHES WITH THE NEW WATER-BASED ACRYLIC PAINTS
If you want to achieve the best finish on your model, this 2022 we have also expanded the assortment of fast-drying water-based acrylic paints loose or on sets for specific scale models. Without forgetting all our airbrushes, brushes and other tools so that your miniature replica looks as it should. Yes, yes, everything with a 15% off as well, until next Sunday the 27th!
In short, take advantage of this opportunity offered by Modeling on Black Friday 2022 by Artesania Latina to get… Everything you dream of!