Of course… We didn't miss our appointment with our modeler friends! Enjoy the hobby of model building with Artesanía Latina thanks to our Modelling on 2023 Black Friday campaign. Our entire online catalog of products, the largest in the entire market, with a 15% discount!
In this edition, we start on Thursday, November 23rd at 0:00 am (CET) and end on Sunday, November 26th at 23:59 (CET). So take advantage of this great promotion to buy your own Christmas gifts now, and keep at home those you are going to give to family and friends. Stock up on everything you want: ship models in wood, aircraft models in wood, metal and photo-etched, models for children, tools for modelling, naval accessories, figurines and paint sets to achieve the best finish on your miniature replicas. And much more!
The more products you add to the cart during these days of Modelling on 2023 Black Friday, the lower the invoice will be, euros savings -or dollars, depending on the country from which you visit the website-. You may have been wanting to build one of our models for months whose price is a little out of your budget. In your workshop, you realized that you required specific tools to better build a part of the miniature. You was eager to complete your artwork with an accessory to, for example, illuminate it once it was built. Or, you were simply waiting for these dates to have numerous kits and other products… Well, now it is time! Don't forget, four days with a 15% off !
MODELLING ON 2023 BLACK FRIDAY: NEW SHIP MODEL KITS

During the last four years, the team of professionals at Artesanía Latina has been concerned with continuing designing and creating more reasons for satisfaction and entertainment for our loyal customers – there are now more of 50 years with their confidence -. There are eight new and renewed models of illustrious standards from naval history.
Regarding the new models for this Modelling 2023 Black Friday, we start with these modeling kits for beginners. With this level of skill on the part of the modeler, the most surprising thing has been the creation of two Easy Kits. Smaller reproductions of historical ships that we already had on our catalog, such as Hermione La Fayette (17000) and Belem (17001).
Also, we have completely redesigned the models of two of our beautiful and traditional fishing boats. We present the doris Saint Malo (19010-N) and the typically Mediterranean La Provençale (19017-N). A couple of fantastic reissues with a greatly improved assembly experience for modellers from level initiation.
The last novelty of the year arrived a few days ago with the model of the section of the ship of the line HMS Victory (20500). Also for beginners, although it will delight any modeler who wants to see what life was like inside the ship.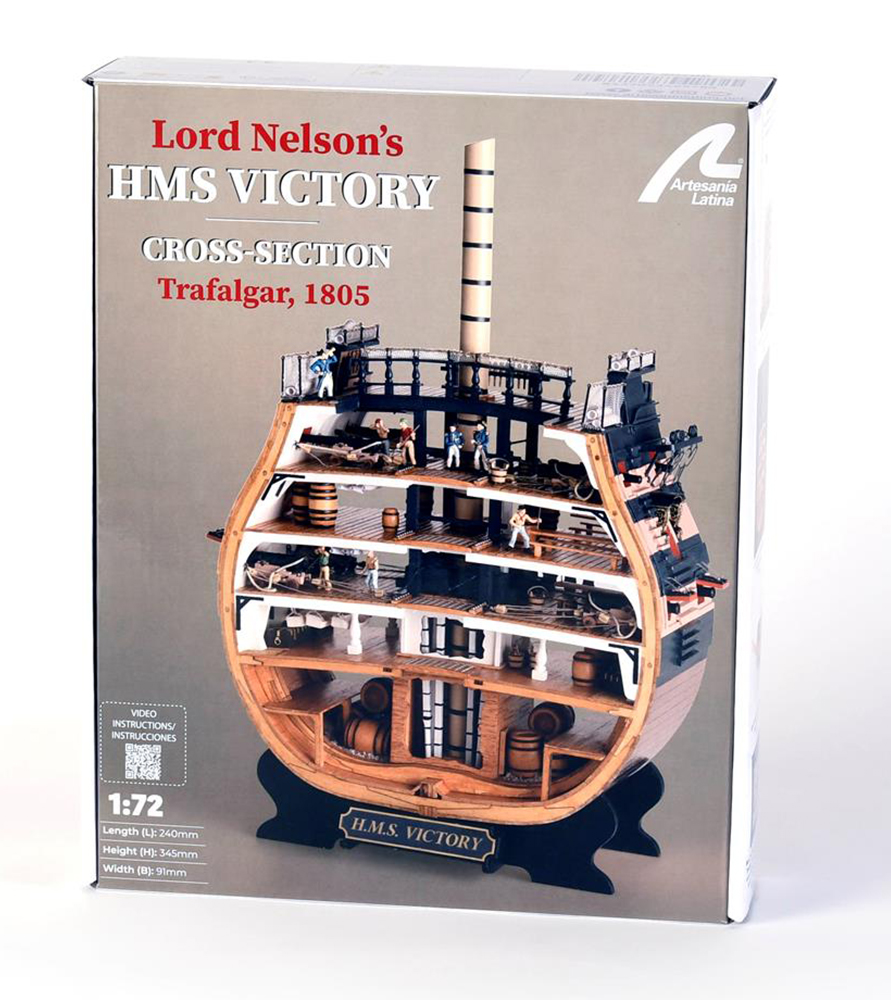 Speaking about new intermediate level models for Modelling on 2023 Black Friday, we have reissued two models suitable for radio control, the second fully navigable. On the one hand, the museum-quality tugboat Sanson (20415); on the other, the deep-sea tugboat with an ABS hull – ready for the water – Atlantic.
For elite modellers, the 2023 most important novelty is the long-awaited and spectacular model of the Spanish ship of the line Santísima Trinidad (22901).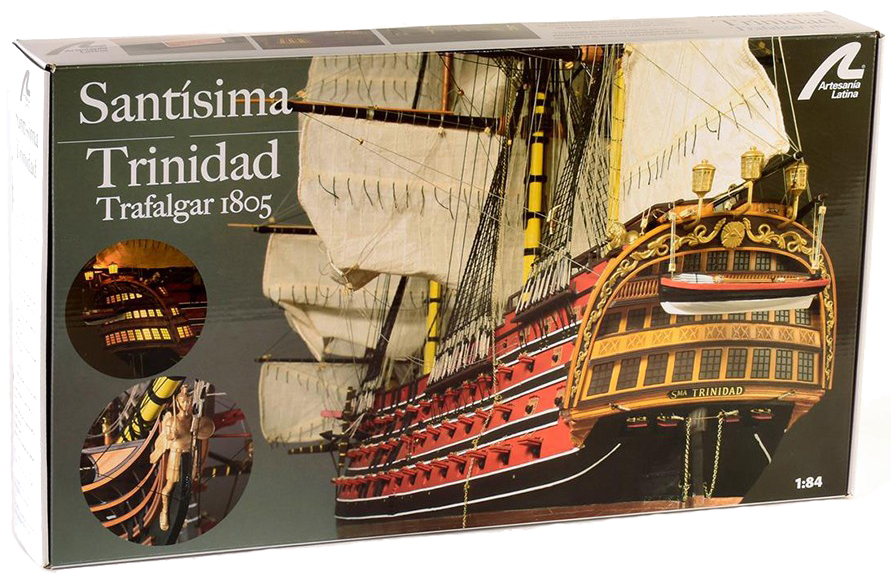 MODELLING 2023 BLACK FRIDAY: GIFT PACKS, PAINTS, FIGURINES AND TOOLS
If the person reading this post is a relative or a friend of a modeller whom you want to surprise soon, our products are sure success, everyone will greatly appreciate it. Don't know what to give? To help you, we have further expanded our entire series of Gift Packs which include the naval or aerial model, the paints that must be used on it, the figurines that give it life and some fundamental tools for the construction process. They are very varied, so take a look and choose the one you like the most as a gift for the upcoming dates.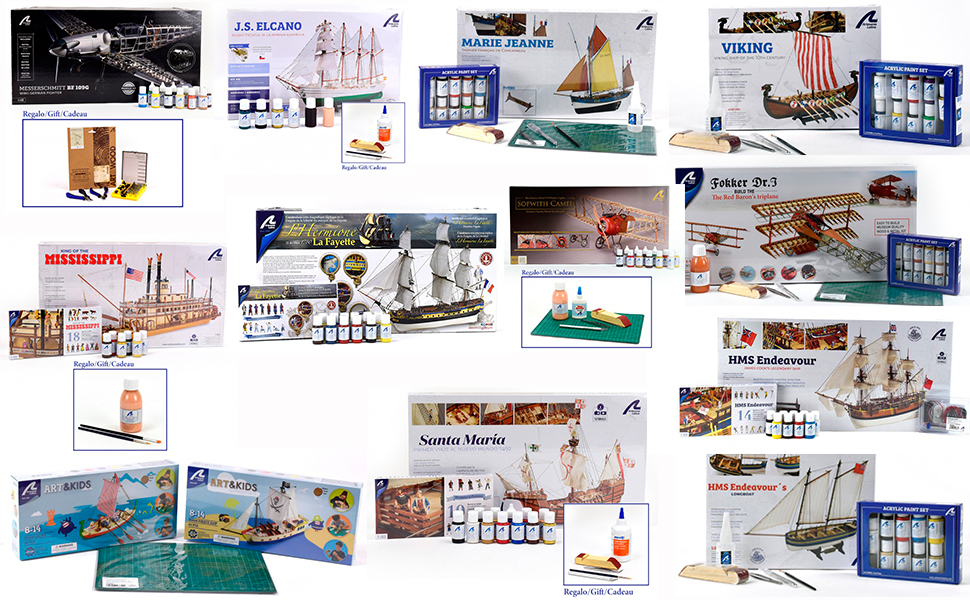 Why not gift it to yourself! In addition to the fact that the Gift Pack has a reduced price compared to if you purchase the products separately… Now, take an additional 15% off the price during this Modelling on 2023 Black Friday campaign!
WIDE ASSORTMENT OF MODELLING TOOLS
From this Thursday, November 23 at 0:00 a.m. (CET) until next Sunday, November 26 at 11:59 p.m. (CET), both included, we celebrate these incredible days of Modelling on 2023 Black Friday. The 15% discount is also ideal for getting the supplies you are missing at your workshop: tools in loose, micro, in set and specific for naval modeling.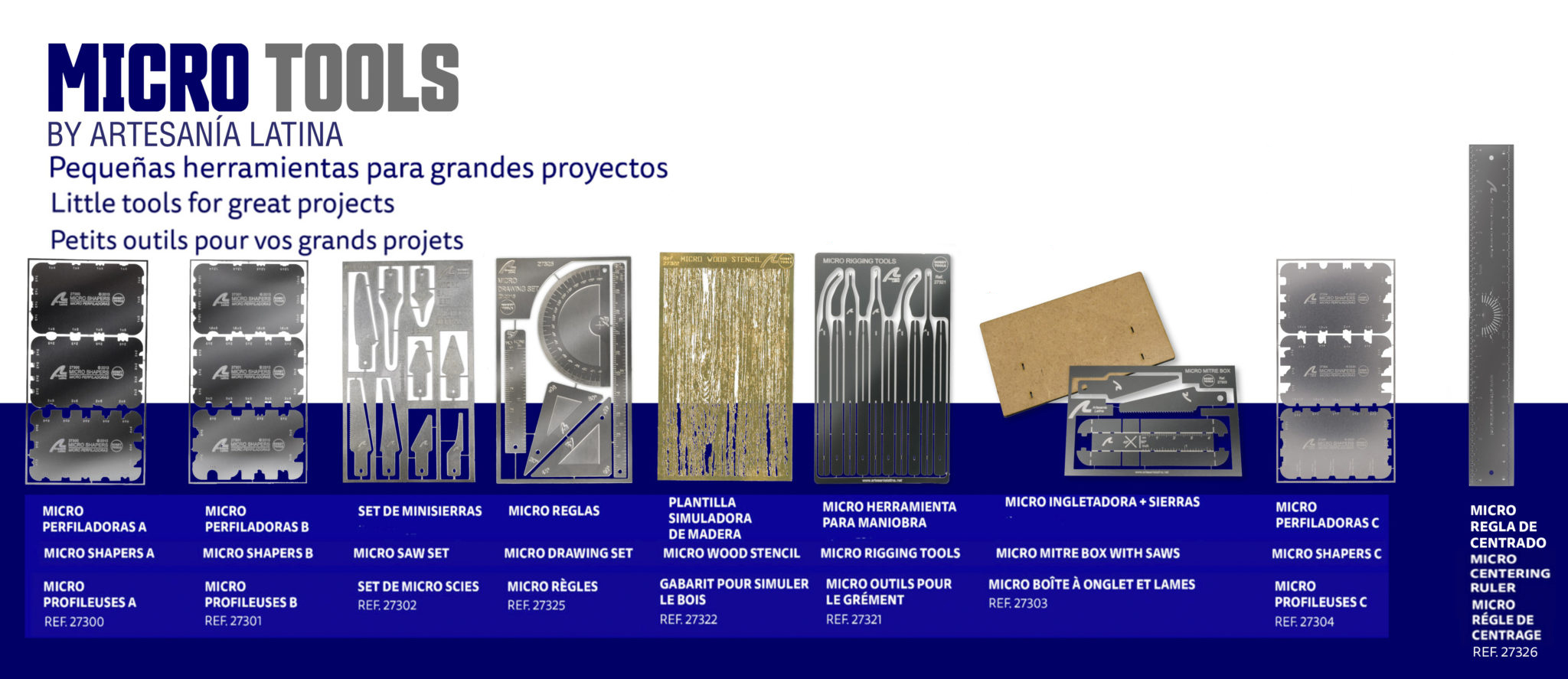 As big news from Micros in 2023, we have on sale two of the most useful new tools for naval modeling. On the one hand, the Micro Riveting Tool for lining the hull with copper in two different sizes: 17×5 mm format (27320) and in 19×6 mm (27319). Likewise, as a magnificent companion to the tool, the adhesive copper tape, also in two sizes: 5 mm (27595) and 6 mm (27596), sold separately.
On the other hand, the Micro Pipe Bender 2 mm (27323) outer diameter. It allows the bending of cylindrical parts without leaving them blind, thus ensuring the passage of cables and wires.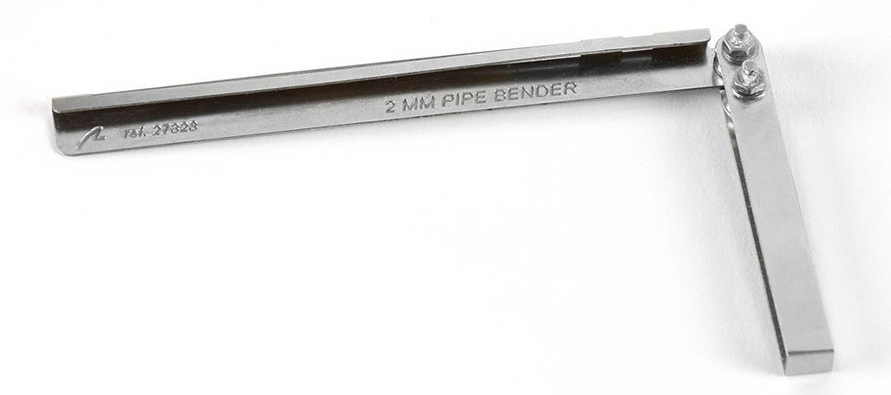 Speaking of kits, our latest novelty present on the Modelling 2023 Black Friday campaign is the Basic Modelling Tools Set Nº2 (27003-N).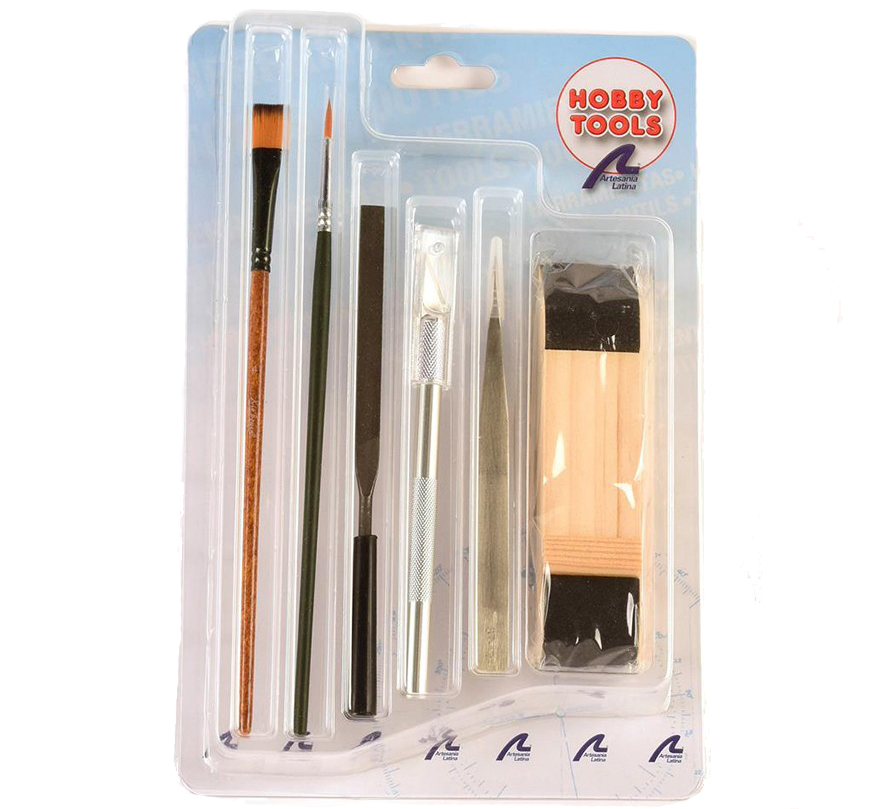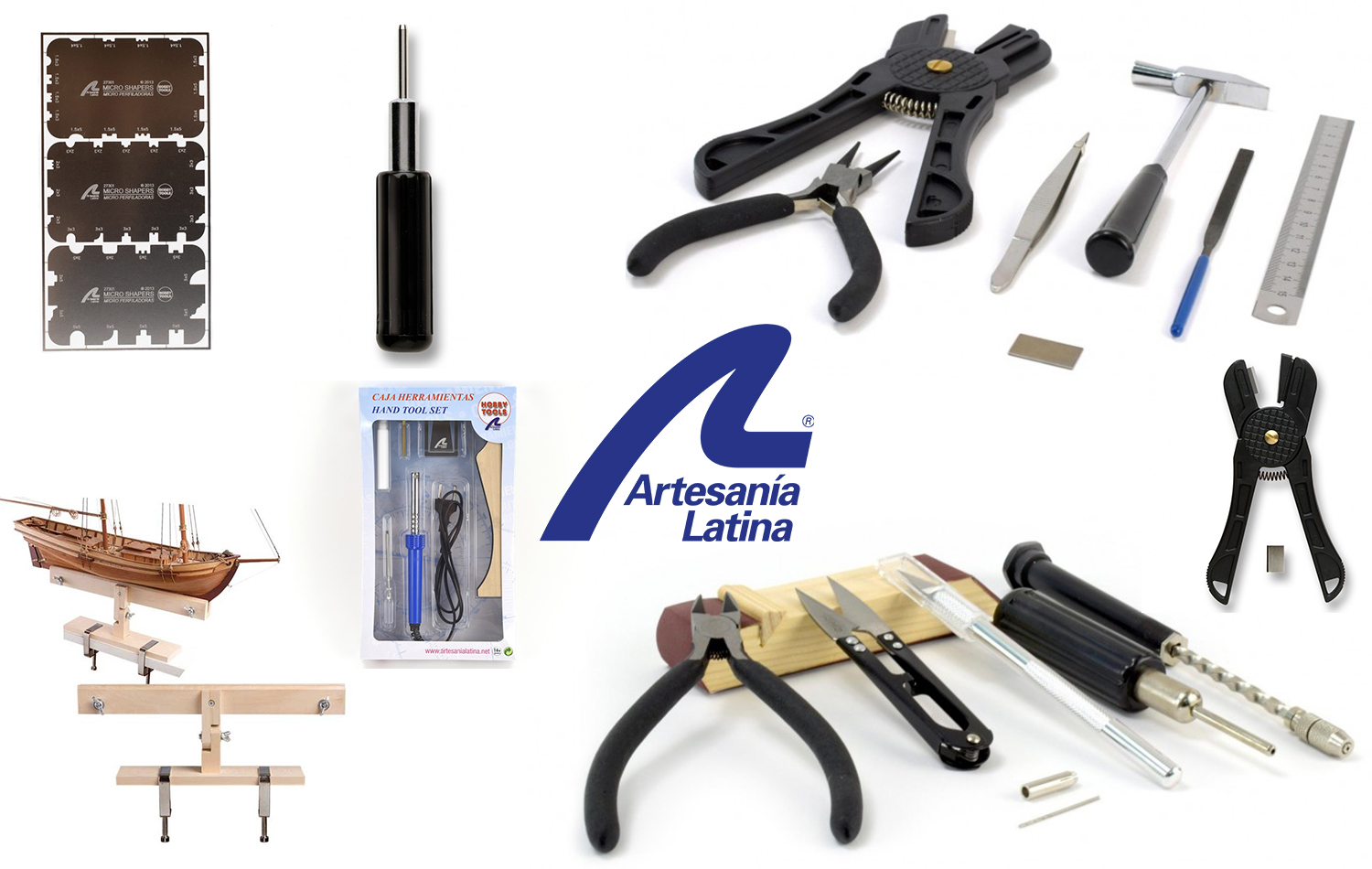 This very useful tool allows you to support and fix the parts so you can work on them in cutting and sanding processes without any movement. It is the ingenious Multifunction Workbench for Modelling and Crafts (27646).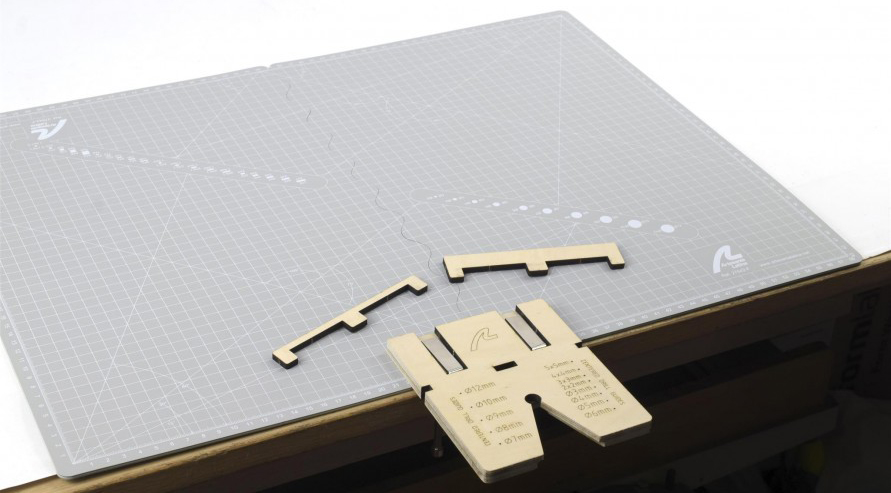 Finally, we highlight our new Cutter N5 -Hobby Knife- with 6 Blades and Ergonomic Handle (27047).
2023 BLACK FRIDAY: FIGURINES AND ACCESSORIES
Provide life and realism to your naval model once it is finished by adding your set of figurines. Made of metal and ready to be assembled -use our cyanoacrylate (27650)- and painted, get a 15% discount on these figurine sets. Any type of vessel cries out for its crews and passengers on deck. Remember that, sold separately, you have two sets of acrylic paints to paint them. The Basic (277PACK14) and the Advanced (277PACK15).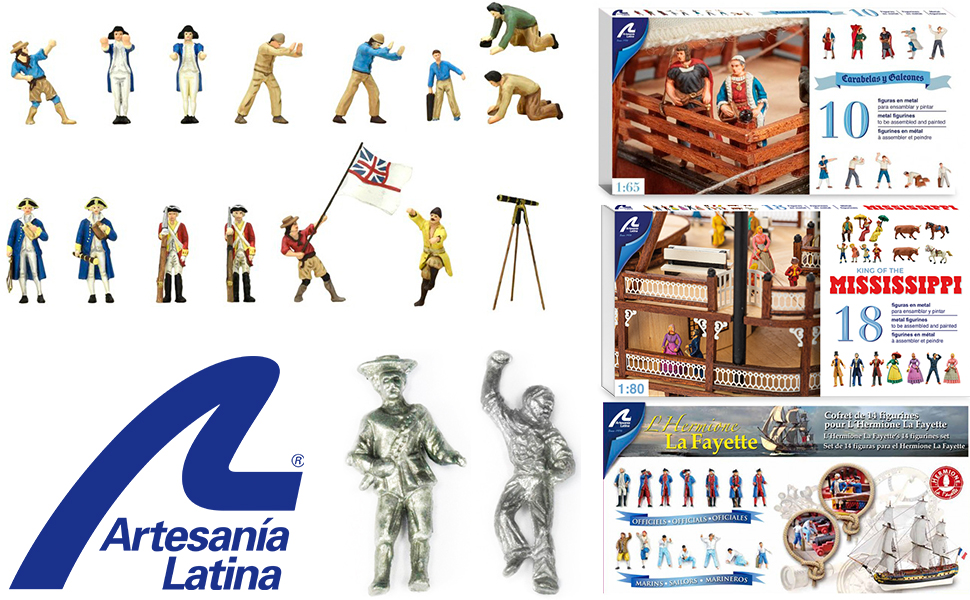 Our new set of figurines for 2023 is the most in demand for Model Ships of the Spanish Navy (22901F). With 16 officers and crew, as well as numerous accessories.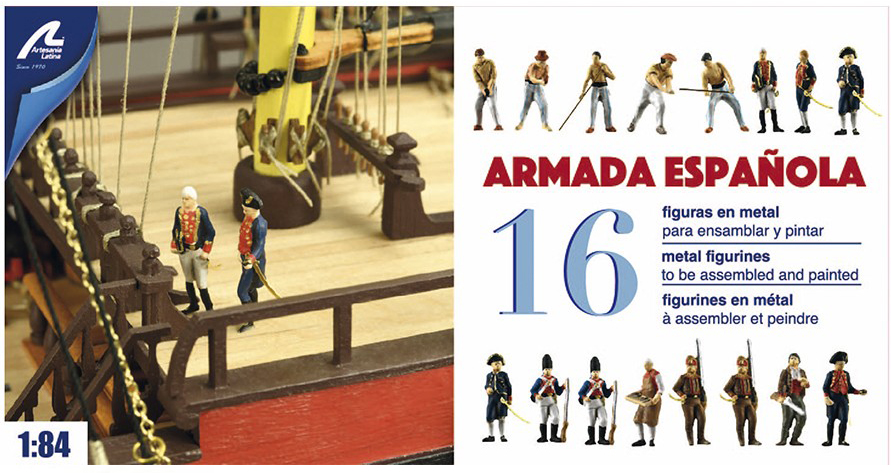 Also, as another novelty this year, we have created this Support for Painting Figures (27640). With this tool, the modeller can carry out the painting process with greater precision and without leaving paints, comfortably.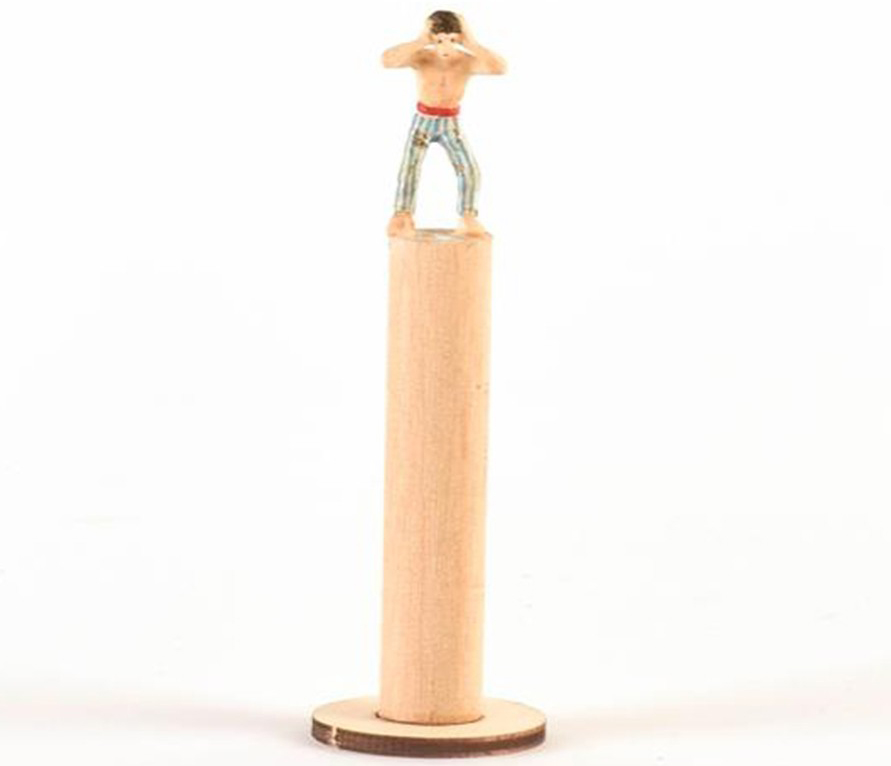 You can light up your model if it has LED pre-installation or if you have created it on your own with the LED Lighting Set for Models and DIY Projects (27590). There's nothing like seeing your boat in light! On the other hand, have your own spare parts by taking a look at the section Accessories.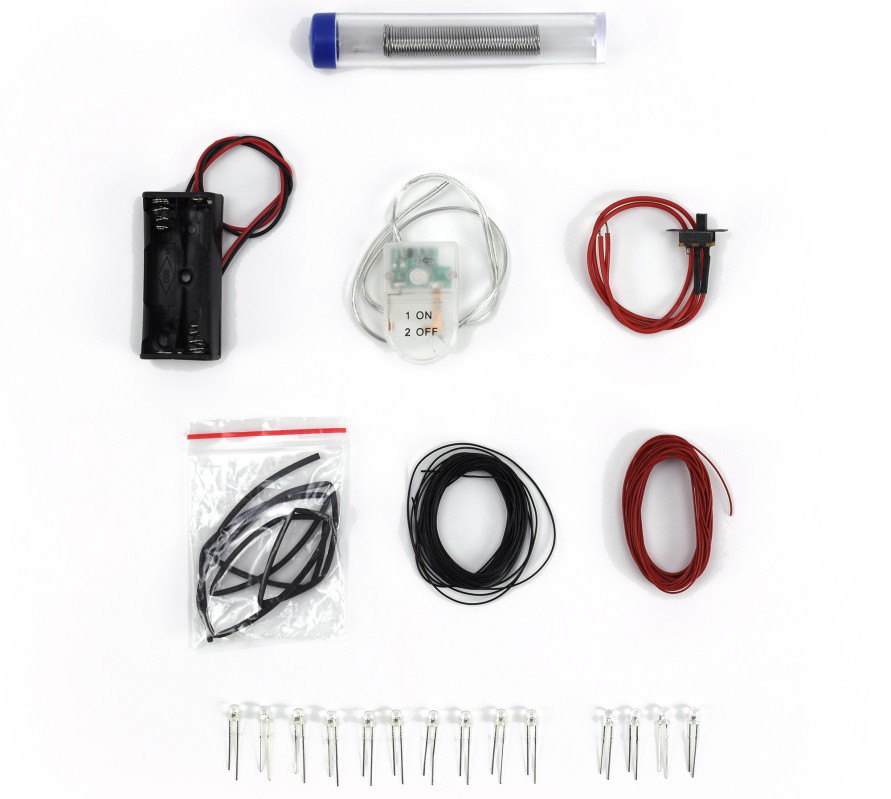 PERFECT FINISH THANKS TO OUR ACRYLIC WATER-BASED PAINTS
Get the best finish for your model, this 2023 we have continued to expand the assortment of loose quick-drying water-based acrylic paints and set of paints for specific scale models. Also use our range of airbrushes, brushes and other tools to properly paint your model. Yes, yes, everything also 15% off until next Sunday the 26th!
Take advantage of this great opportunity that Modelling on 2023 Black Friday by Artesanía Latina offers you… Don't stop building your dreams!