The naval modeling is lucky thanks to the existence of this artwork, of this museum jewel, of the faithful miniature replica of the most famous galleon in Spanish naval history. The wooden galleon model San Francisco II (22452-N) from the 16th century made by Artesanía Latina contains the 1:90 scale model in from a ship that delights both beginners and more experienced modelers. Of course, it is aimed at those who have a intermediate level of skills and knowledge. You can enjoy beautiful decks, cannons, boats, anchor, shields and, in short, a very detailed decoration.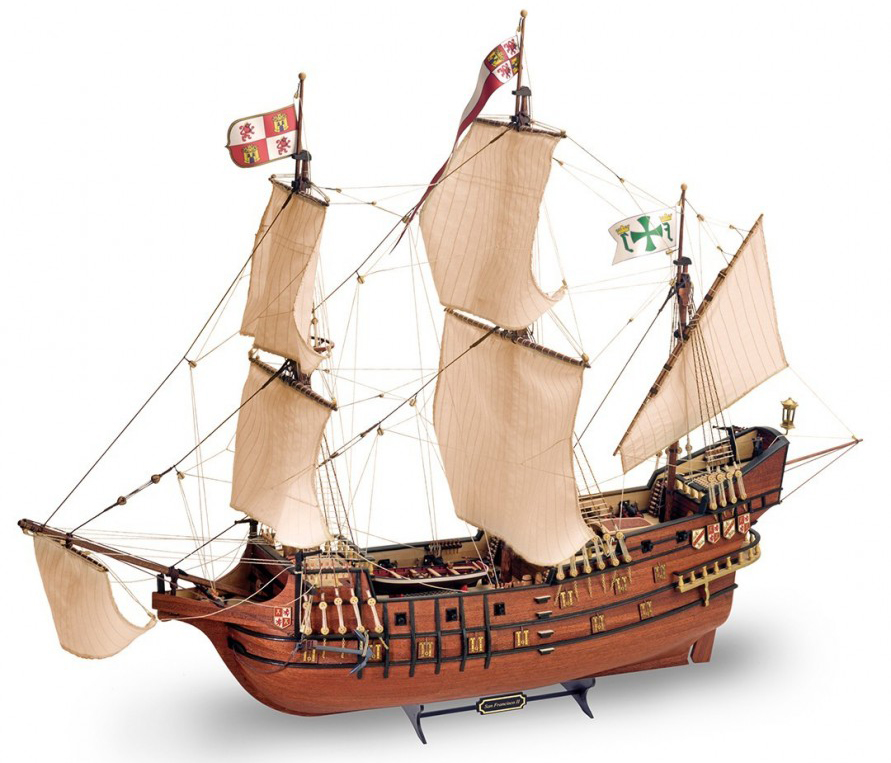 Wooden galleon model San Francisco II has more than 1,400 parts made of the highest quality woods. We assure you great enjoyment during the assembly process of this magnificent model ship. Its construction system using false keel and frames is the most similar to that of the real boat, making this miniature a great modeling wonder. Show off a beautiful galleon with your family and friends, we guarantee that they will be amazed. Once built, it can be placed in any room at your home or office due to its compact dimensions. It measures 26.77" (680mm) length, 20.47" (520mm) height and 9.44" (240mm) width. Let's check the great contents of this ship model kit.
KIT CONTENTS OF WOODEN GALLEON MODEL SAN FRANCISCO II
The kit contents with wooden galleon model of San Francisco II (22452-N) are qualified with a simple adjective: excellent. It has a laser-cut wooden structure, birch strips and sapele veneer. It also offers brass photo-etched decoration to increase realism. Without forgetting its cotton sails -and threads- sewn by hand and flags prepared to be placed.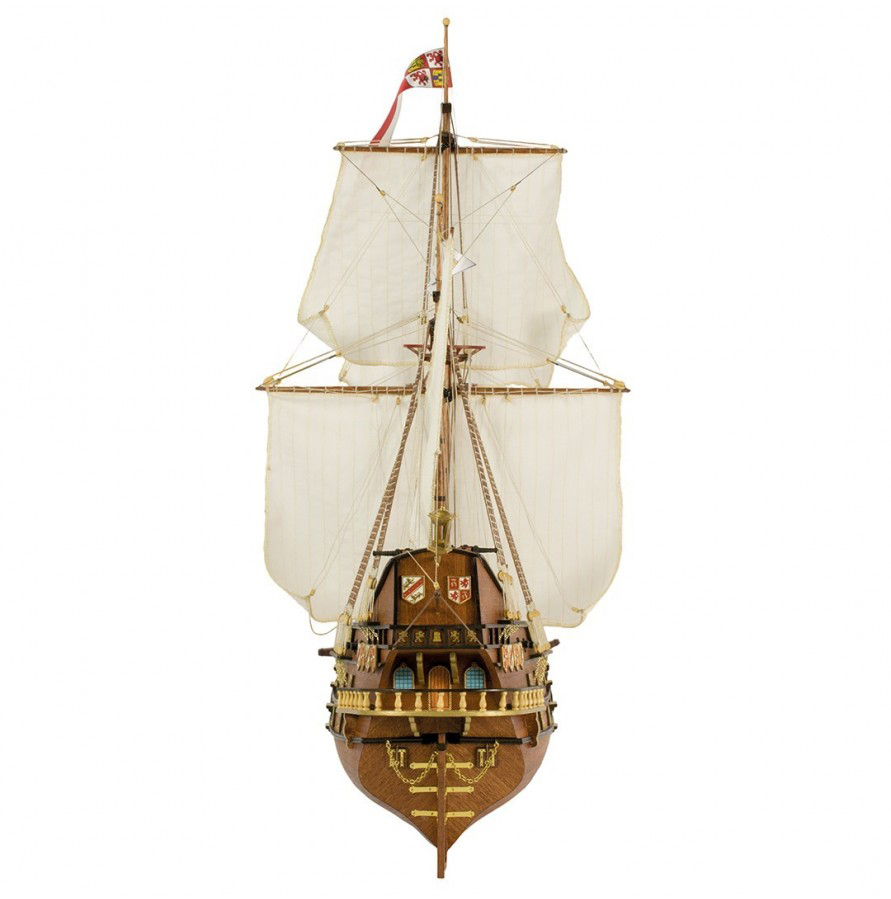 As a gift bonus, the San Francisco II wooden galleon model includes a wooden exhibition base with a metal name plate for the Spanish ship. In addition, five metal figures to be painted totally free.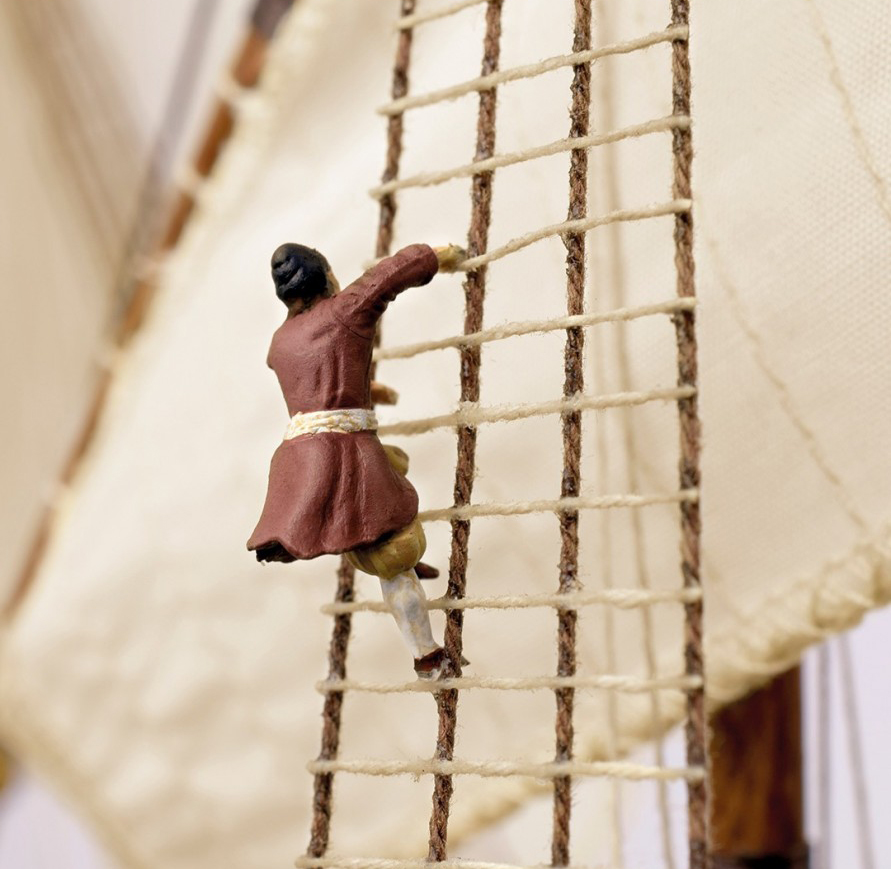 For more info, under these lines you can watch the video of the 'Unboxing' in which all the contents of this fabulous naval modeling kit are shown.
PRECISE DIGITAL INSTRUCTIONS TO ASSEMBLE WOODEN GALLEON MODEL SAN FRANCISCO II
And the construction of the boat… We have made it more comfortable for the modeler! Our 3D designers and modelers have worked hard for hours, days and weeks so that Artesania Latina customers who buy this wooden ship do not suffer. Without more complications than due when assembling all the elements related to the rigging: the poles, the lines and the sails. They have thought of everything to make your assembly easy and pleasant.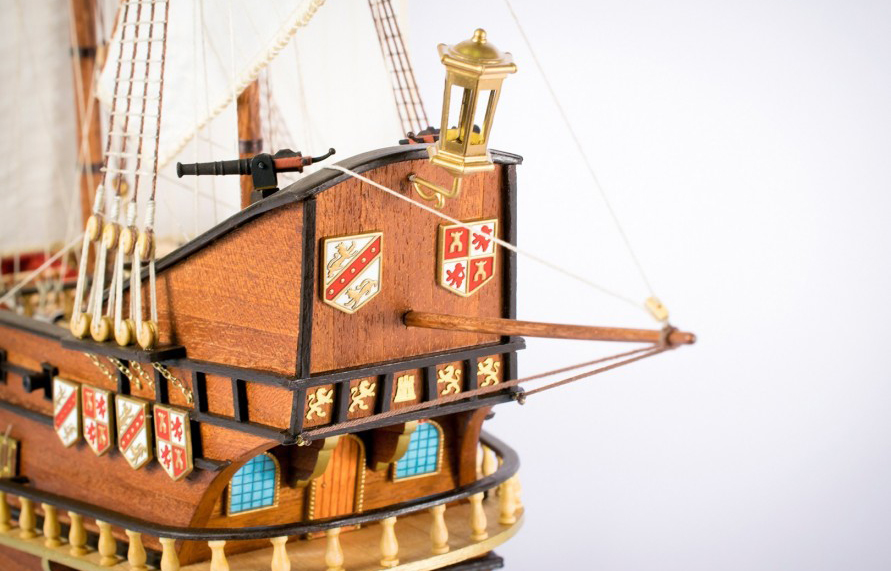 This process is precisely explained in a simple way on its very detailed instructions multimedia on DVD format for computer (Windows and Mac). With twenty video tutorials and more than 1,000 color images with all the steps!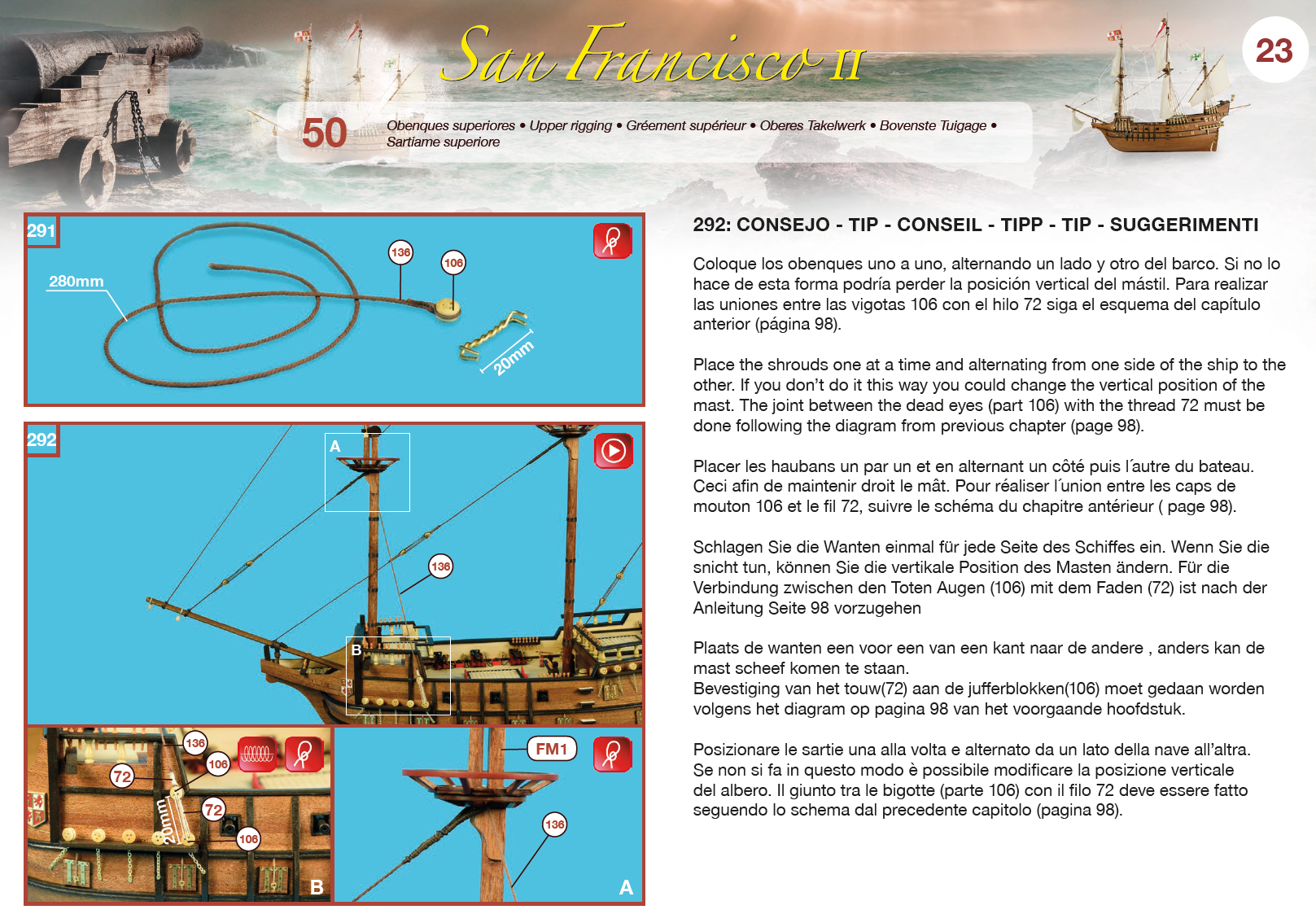 PERFECT FINISHES THANKS TO THE PAINTS SET FOR GALLEONS
If the modeler who builds the wooden galleon model San Francisco II (22452-N) wants to achieve the best finishes, we have the solution. For sale separately, the Paints Set for Galleons and Caravels (277PACK8) by Artesanía Latina is the optimal alternative. 12 jars of 20 ml with quick-drying water-based acrylic paints so that your miniature replica of this historic ship shines at your room.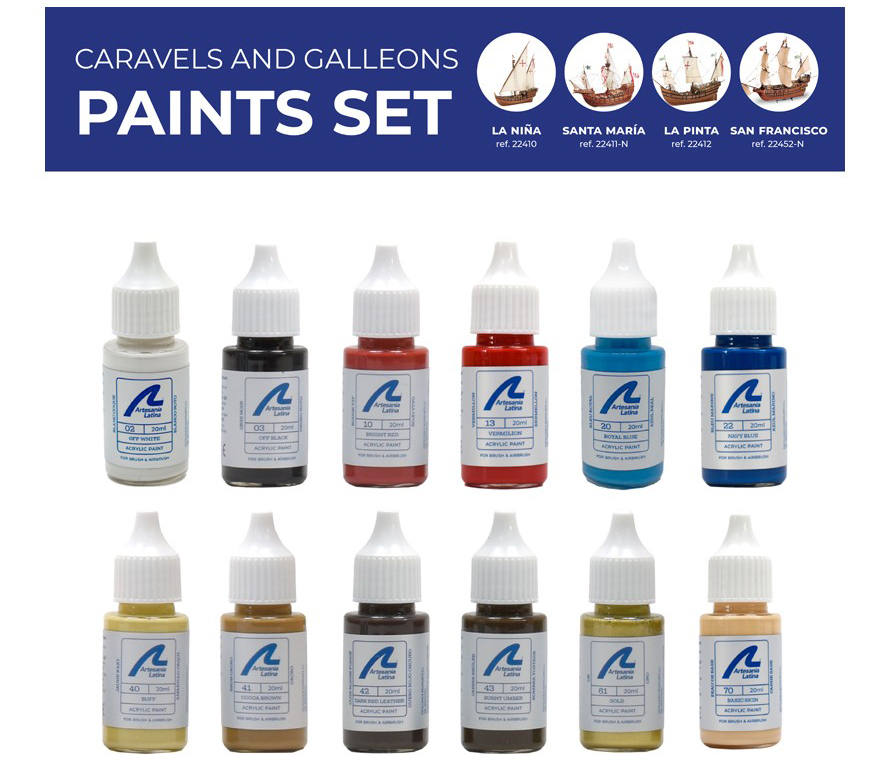 HISTORY OF THE SPANISH GALLEONS OF THE 16TH AND 17TH CENTURIES
The Galleons… The most important ships of Spanish and perhaps world naval history. San Francisco II sailed the planet's seas during the 16th and 17th centuries, it was the most relevant of all due to its great power and was part of the well-known Spanish Armada.
For more than a century and a half, they were the quintessential vessels thanks to their great cargo capacity and their weapons power. They sailed the waters of the Earth during long voyages between Spain and the Indies. Not only for commercial issues but also for military purposes.
Everything has been said, all you have to do is assemble this wonderful naval modeling kit with the wooden galleon model San Francisco II (22452-N) to realize something important. You will have fun and feel proud!