One of the greatest satisfactions for the ship modeler occurs when he sees his work finished. When he appreciates that the ship model has been finished after a great and continuous manual work of months to which he has incorporated a great passion. The same thing happens to Artesania Latina modeling team. To provide more realism to the finished scale model, how about adding a caravels and galleons figures, in this case.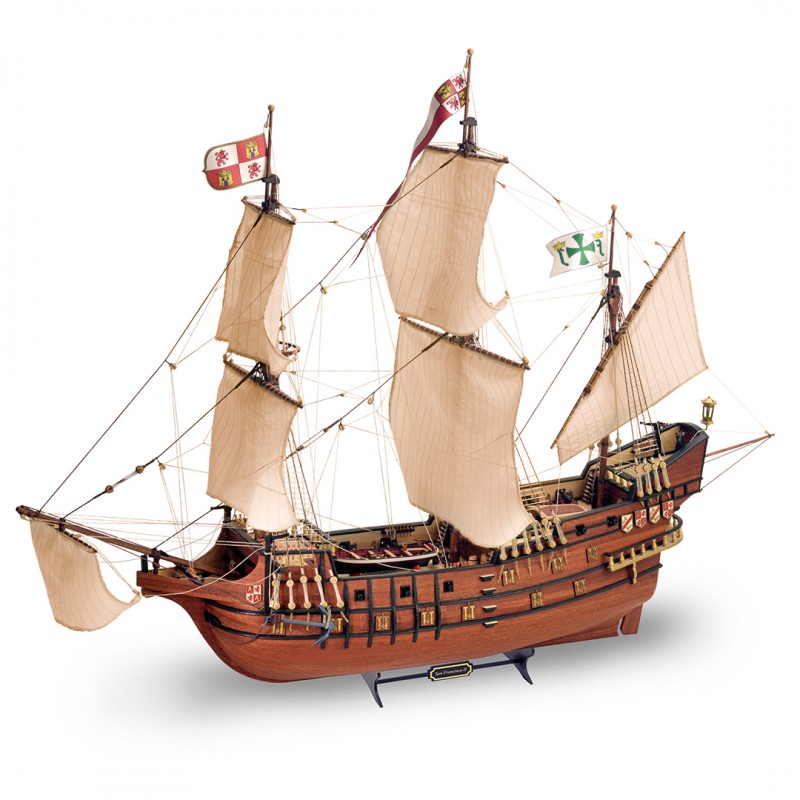 Then the ship modeling enthusiast decides the location where he is going to place the magnificent scale model of the ship he has assembled. The modeler chooses the room, places it and gets excited. But he/she also realizes that, even though it is a perfect and very reliable naval miniature replica, it could be given much more realism.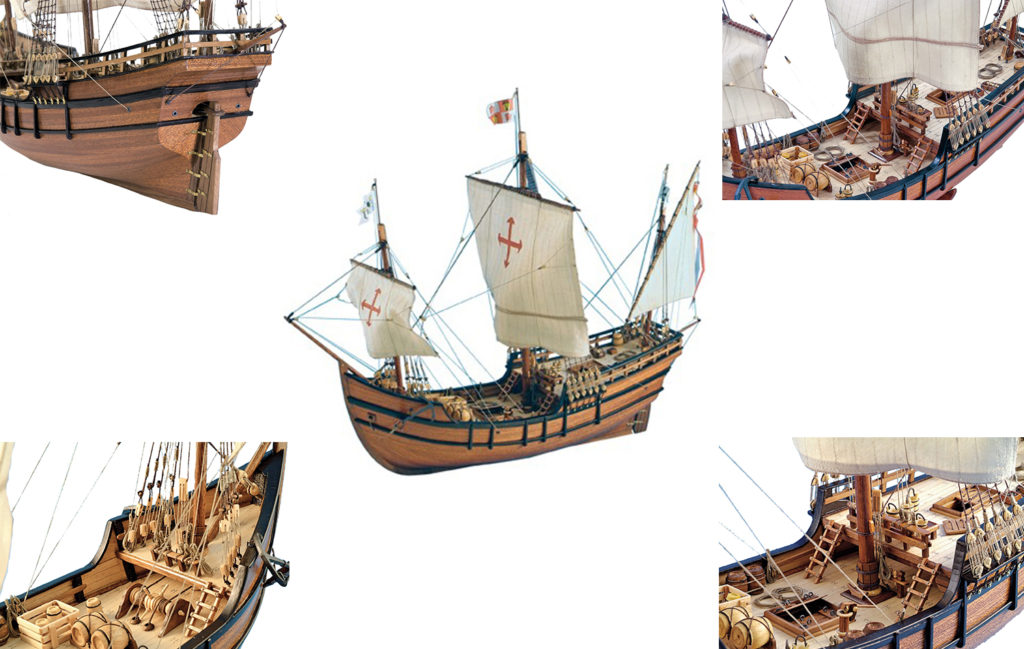 How to make your wooden ship models come to life even more? How to make, for example, the reduced naval models of Spanish caravels and galleons look like they can sail the seas and oceans? Many of our ship modeling friends have proposed it to us. They sent emails to us and commented on the posts of this blog and on social networks such as Facebook, Instagram and YouTube. As we anticipated previously, with marine figurines that give the boat that human touch.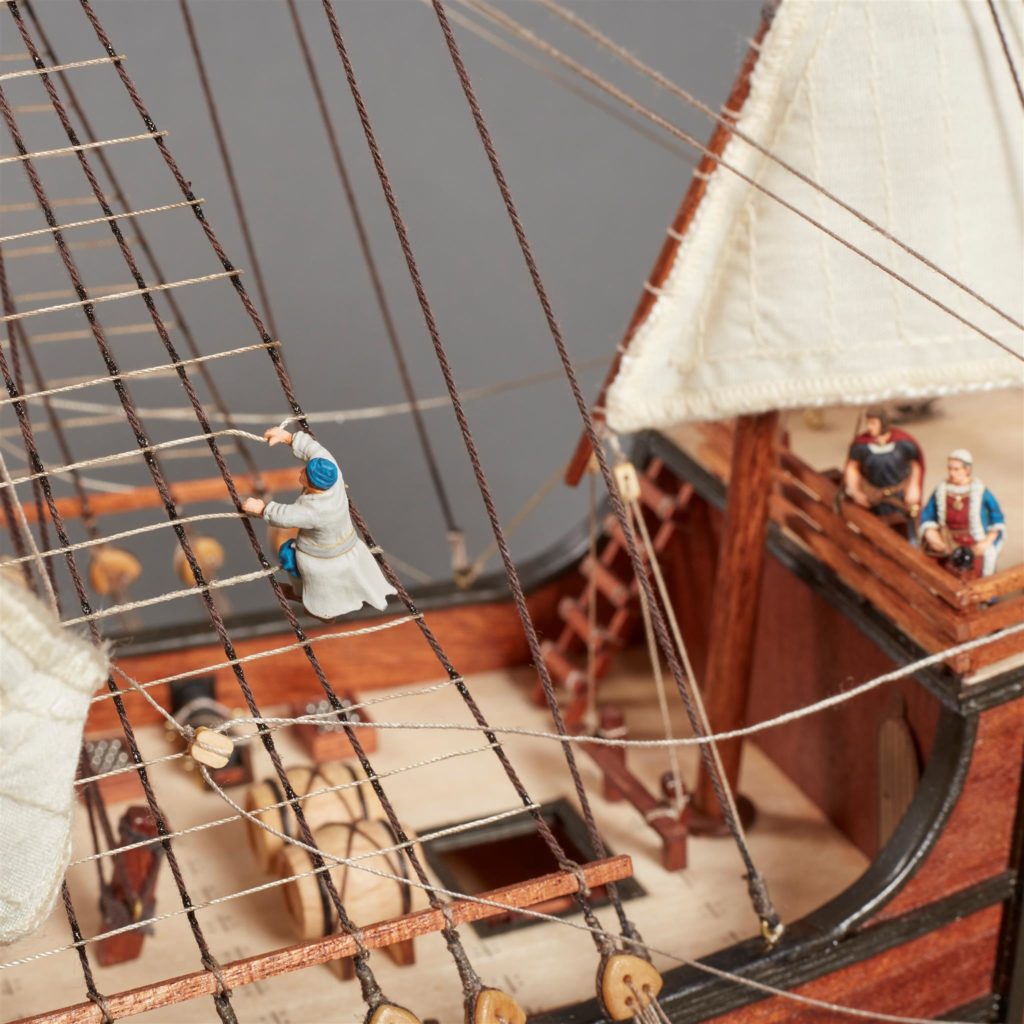 We have made your request come true because Artesania Latina ensures the satisfaction of ship model makers who have trusted our high-quality products for fifty years. We have designed and manufactured a wonderful Set of Metal Figures for Caravels and Galleons (22411-F). In this case 1/65 scale, it serves in addition for other wooden ship models of the same period that have a similar scale.
WHAT CHARACTERS DOES THE SET OF 10 FIGURES FOR CARAVELS & GALLEONS BRING?
The Set of 10 Caravels and Galleons Figures 1/65 has a ten of the most important marine characters in the history of navigation and Humanity. They are designed to be assembled and painted – no glue or paints are included in this reference- .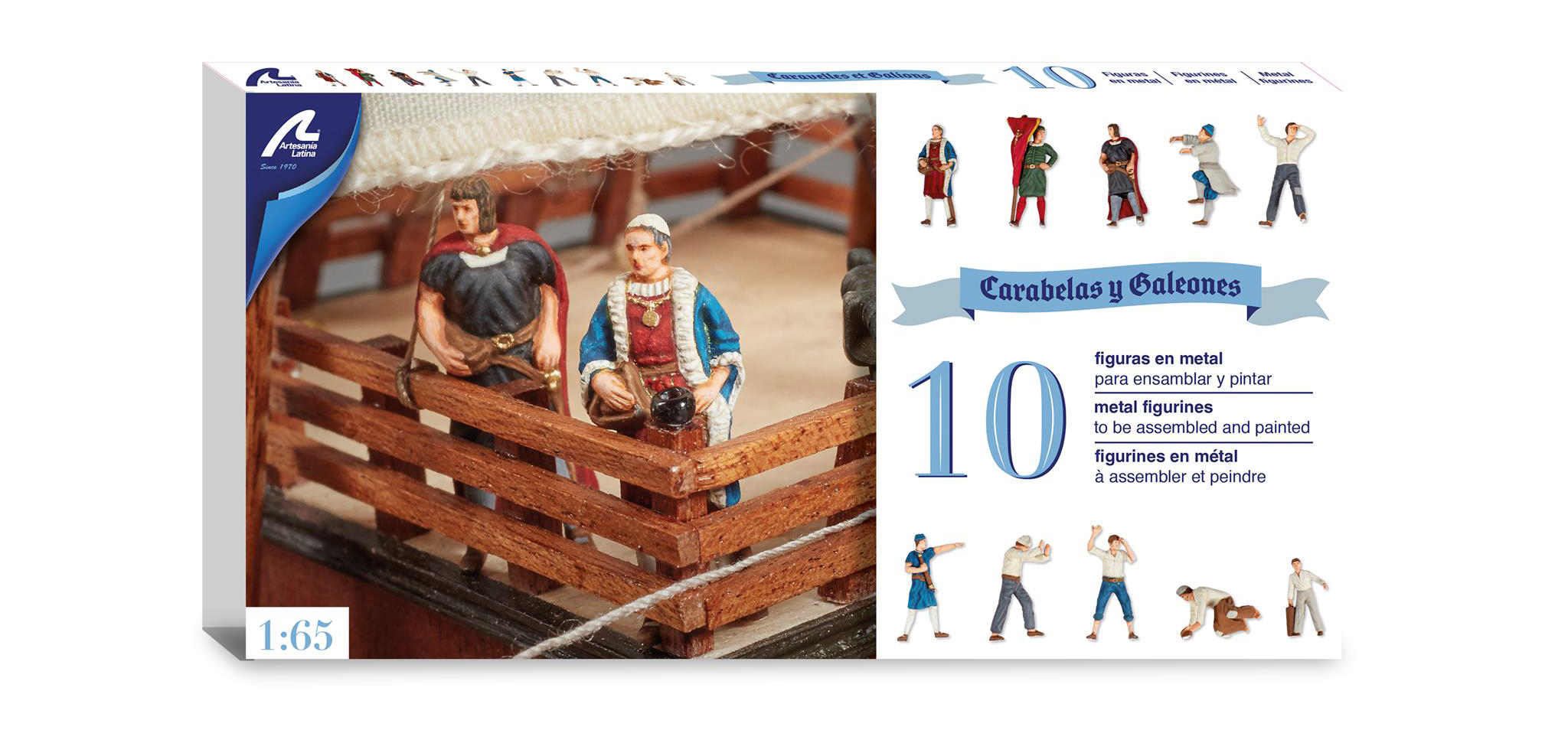 Speaking about the identities of the figurines, below we highlight who makes up this wonderful set of caravels and galleons figures. Christopher Columbus, Juan de la Cosa, Martín Alonso Pinzón, Vicente Yáñez Pinzón, Rodrigo de Triana and five sailors. Let's know a little more about these legendary men of the sea and their subordinates.
Christopher Columbus (1451-1506): He was an Italian explorer and colonizer who completed four voyages across the Atlantic Ocean thus opening the New World to conquest. Columbus left Castile in August 1492 with three small ships – La Niña, La Pinta, and La Santa Maria – in order to find a way west to the East Indies to profit from the spice trade. But instead, on October 12 of that same year, he came across the land of one of the islands of the Bahamas. Later, he came across different and numerous islands until he decided to establish a colony in what is now known as Haiti, the first European settlement in America after the arrival of the Vikings five hundred years earlier, according to the latest studies.
Juan de la Cosa (1450-1510): He was a Castilian navigator and cartographer, known for designing the oldest European map of the world by including the territories of the Americas. De la Cosa was the captain and owner of the Santa María, a vessel in which Christopher Columbus traveled in the Discovery of America, the West Indies.
Here below you can watch a video showing the contents of the set of figurines: