One of the best-selling naval scale models in the world, one of the delights from Artesania Latina for modelers. The fishing boat model Mare Nostrum (20100-N) at 1:35 scale is a faithful miniature replica of the Mediterranean Sea. Detailed to the max! And now with a new image! Your kit to build comes with an improved and beautiful presentation thanks to the renewed design of its box. Aimed at modelers with an intermediate level of expertise and knowledge on naval modeling, it is also makes happy other lovers of this hobby due to its precious finishes and details.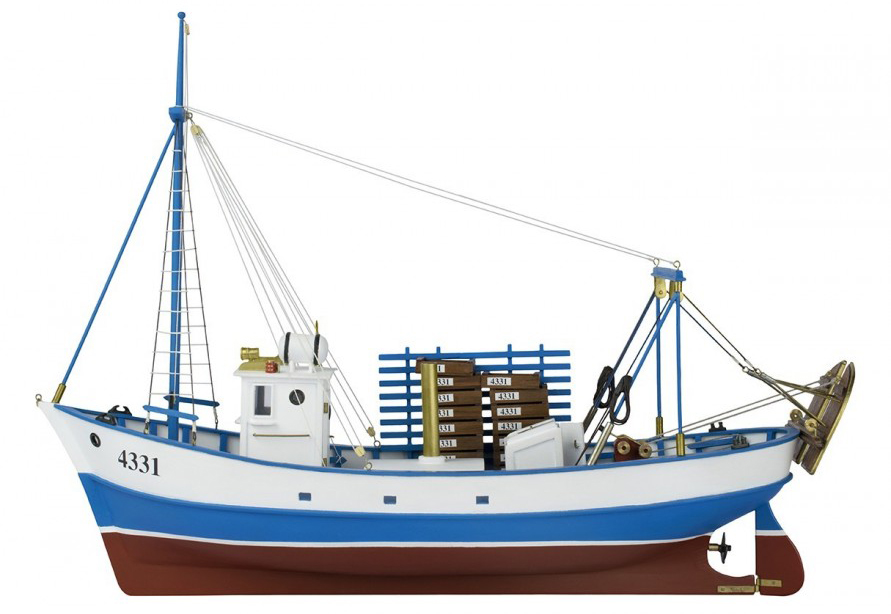 The trawling boats in the Mediterranean Sea are all similar, presenting small variations depending on their place of origin. In this sense, the fishing boat Mare Nostrum is a classic boat from Arenys de Mar (Catalonia), Spain. It is characterized by having a length of 15 meters, a beam of 3.5 and a displacement of 10 tons. Its propulsion is carried out thanks to a 40HP motor. We have reproduced it exactly so that, after being assembled, this beautiful and typical naval scale model will be the same as its older twin brother.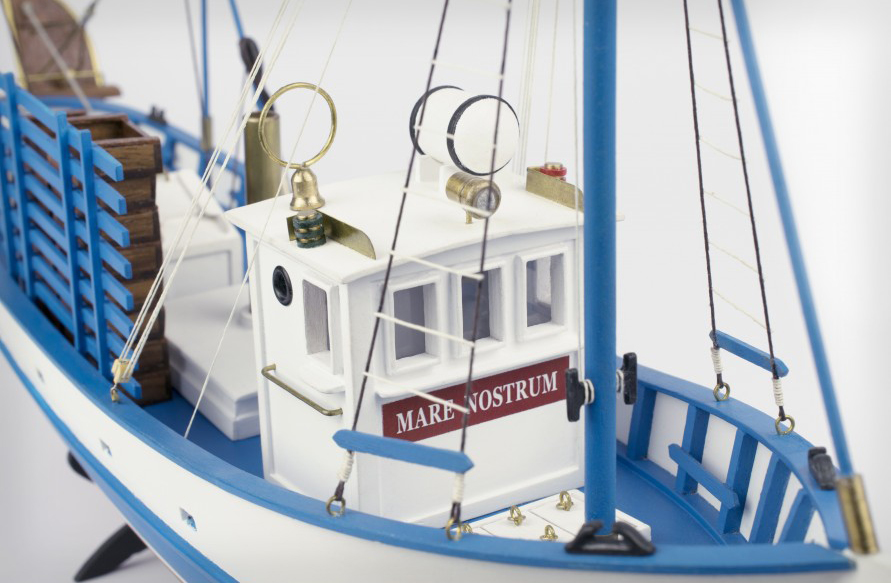 FISHING BOAT MODEL MARE NOSTRUM KIT CONTENTS
The wooden fishing boat model of the legendary Mare Nostrum was redesigned a few years ago. Its assembly experience since then is totally satisfactory for the modeler who wants to spend time entertaining and passionate about the hobby. Parts that fit perfectly equals enjoyment. Once this classic Costa Brava fishing boat is built, its dimensions are 16.14" (410mm) length, 10.63" (270mm) height and 4.13" (105mm) width.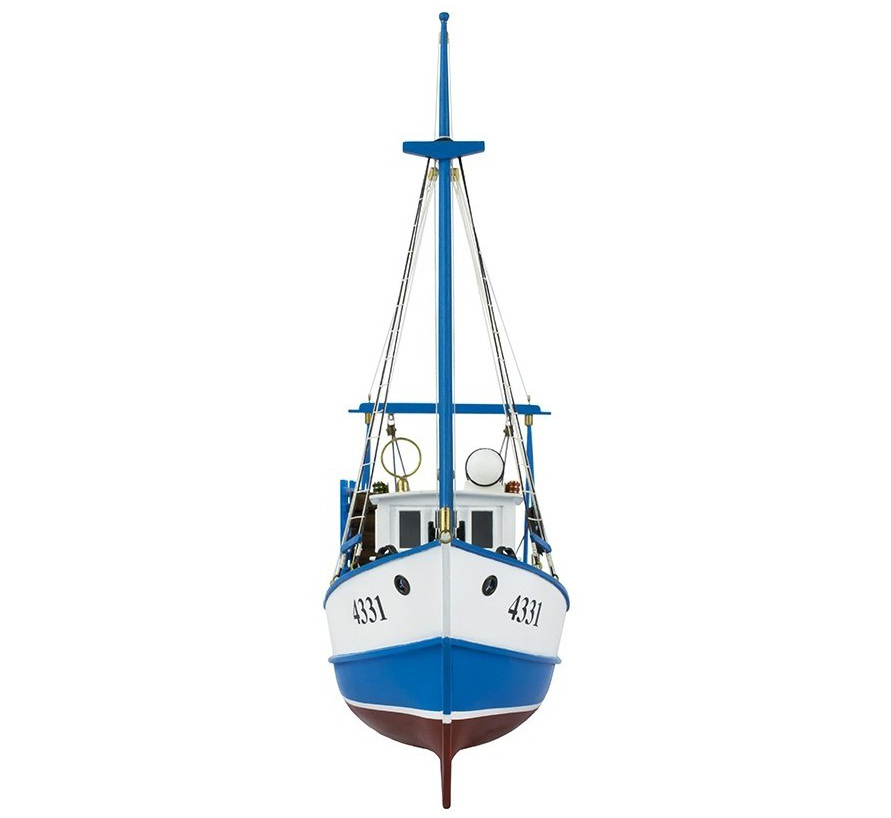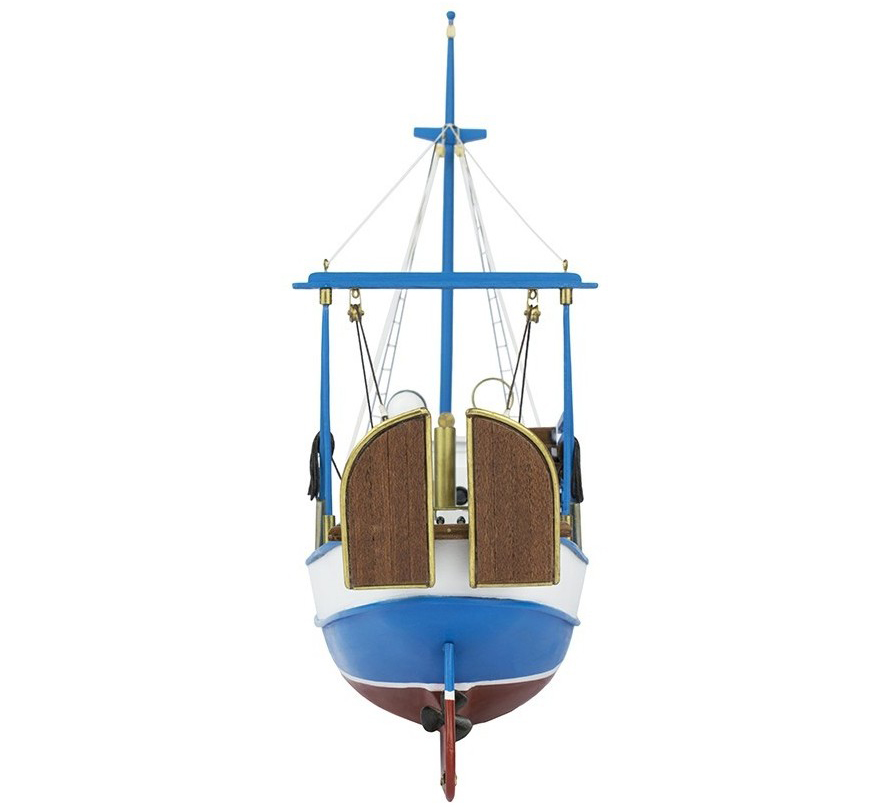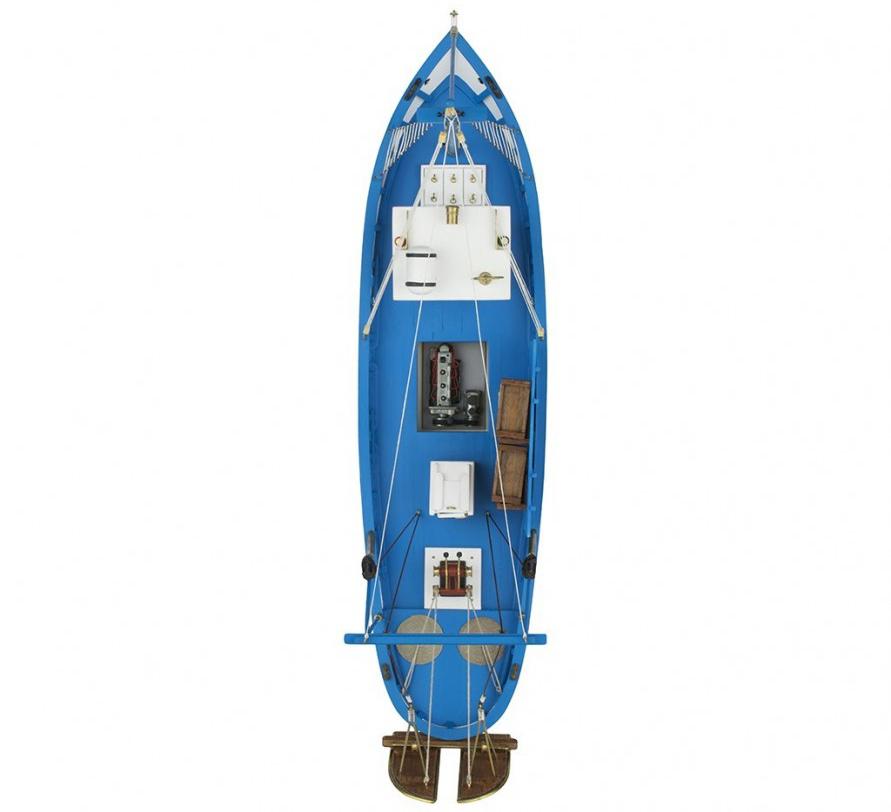 The naval modeling kit with the fishing boat model Mare Nostrum is made up of high quality parts in wood cut with precision laser and metal. It stands out for its high level of detail to provide greater realism. It is equipped with fish boxes, cabins, a detailed engine, a winch to collect the cable, and at the stern, protruding from the hull, a rigging with pulleys to pass it during hauling.
As a bonus, you can display your beautiful finished model thanks to the fact that it brings a wooden exhibition base with a name plate for its display.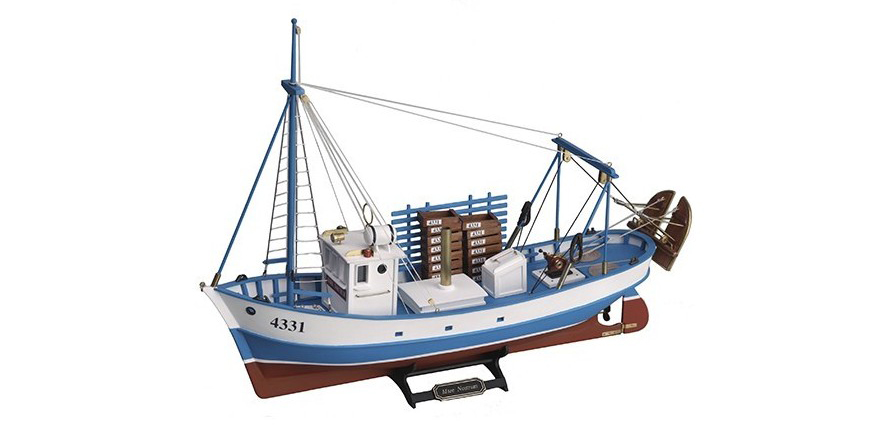 PRECISE DIGITAL INSTRUCTIONS FOR MARE NOSTRUM ASSEMBLY
Assemble this magnificent 1:35 scale fishing boat model called Mare Nostrum, your ship model kit has detailed and precise instructions on DVD format for computer or laptop (PC or Mac). Remember that you can also download them for free at its product sheet on Artesania Latina.
IDEAL FINISHES THANKS TO FISHING BOAT MODEL PAINTS SET
How to get the best finishes for your fishing boat model Mare Nostrum? We have fantastic news! Artesania Latina already offers its specific Set of Paints for Fishing Boat Model (277PACK3), for sale separately. 12 jars of 20 ml each with fast-drying, water-based acrylic paints. Paint your naval scale model with the right colors!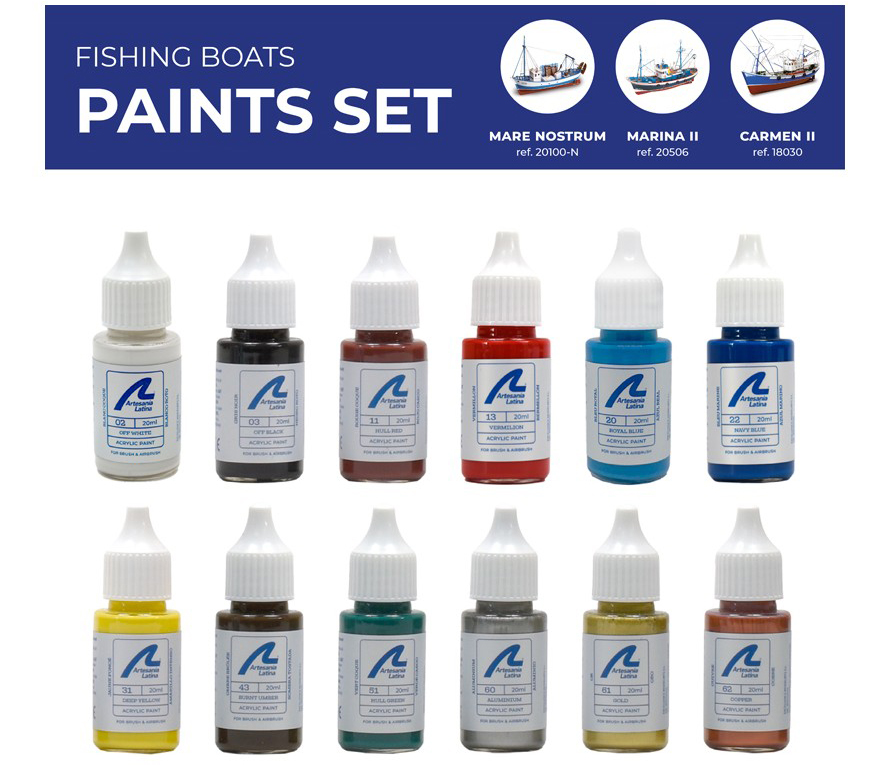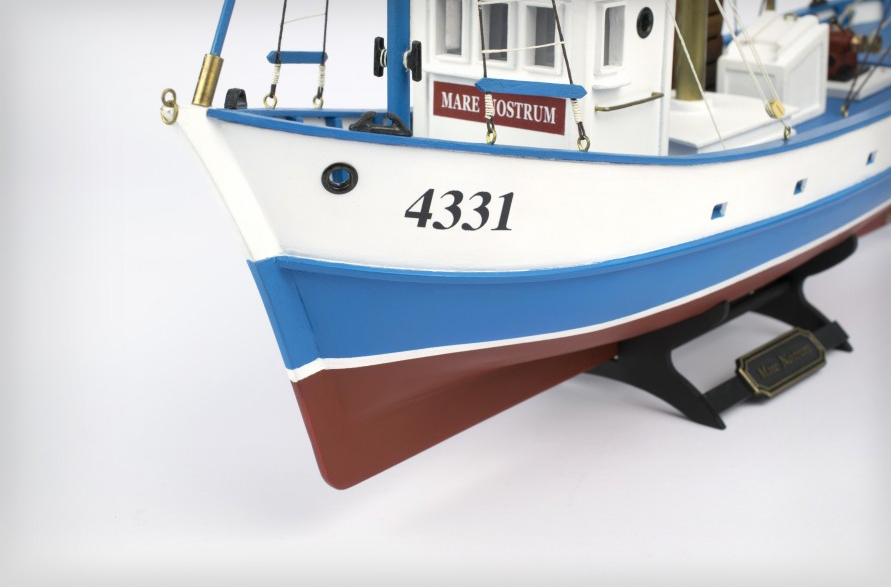 Mare Nostrum (20100-N) is an exceptional wooden modeling kit that should be present on your collection of ship models as it is an icon of naval history and, specifically, of fishing. The Mediterranean at home!