On August 1st, the best aerial model par excellence will arrive to our central store: the mythical triplane of World War I, Fokker Dr. I, who was piloted by the renowned Red Baron. This fabulous 1/16 scale replica has been created with the latest 3D technologies and the experience of our modeling team.
The scale model is made of wood and metal as the original airplane was built: it has more than 750 parts and their measurements are 17.72" (450 mm) x 14.17" (360 mm) x 7.24" (184 mm). It includes step-by-step instructions with video tutorials and more than 600 photos for a simpler and more pleasant assembly.
THE FOKKER DR. I, AT SHIZUOKA'S HOBBY FAIR
The 1/16 scale model of the Fokker Dr. I was present at the stand of our distributor in Japan at the Hobby Fair in Shizuoka, known as the Tamiya Fair, the most important in the world in this sector: most of the Japanese manufacturing companies such as Tamiya, Hasegawa, Platz or Ebbro were there.
The Tamiya Fair is a hobby fair in the broadest sense: from plastic modeling with scaled vehicles to the original ones – both present -; wood models with quality parts such as those of Artesanía Latina or Woody Joe: Drones, planes, boats, cars, motorcycles and a lot of radio control are some of the alternatives with which the visitor could find.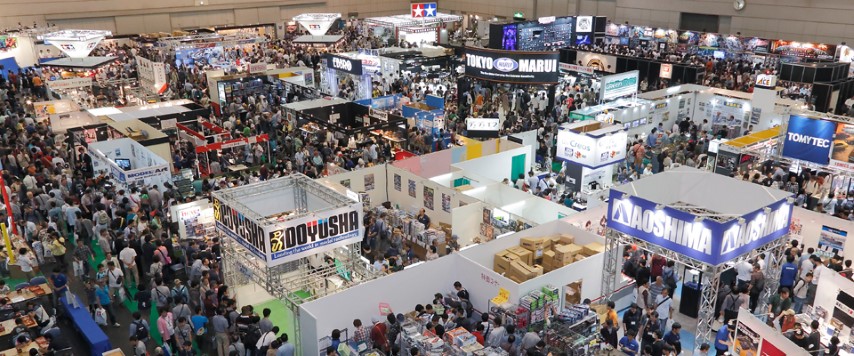 Our modeling kit from the German triplane Fokker Dr. I of the Red Baron delighted the modelers who were at the Tamiya Fair and it will not disappoint the customers of Artesanía Latina who buy it.
It is an incredible 1/16 scale model of the German airplane, very compact and it has numerous details. Faithful replica of the original even with the same materials: metal, for the structure; And wood, for the wings. Suitable for exposure in any dependency even having a large scale for its compact measures.
Also, the Fokker Dr. I Modeling Kit has the best and most detailed multimedia instructions on the market with 7 languages ​​on DVD: video tutorials and more than 600 photos that teach you accurately all the steps to build this fantastic model, that is, up to get a museum quality model.
Its unique details of high quality, as a BONUS, will make you fall in love with this magnificent piece: precious methacrylate base with the name of the airplane, brass and steel engraving, injected metal parts, cockpit details, metal structure And wings of wood, not forgetting the poster of the plane to scale 1: 1.
Take a look at the videos we've created for you:
• Fokker Dr. I, the Red Baron's Triplane.
• Presentation of Fokker Dr. I, the Triad of the Red Baron.
• Contents of the Fokker Modeling Kit Dr. I, the Red Baron's Triplane.
Buy your Fokker Dr. I Modeling Kit!