A fundamental accessory for modeling -even more so for naval modeling– and for any type of craft. The modeler and the lover of other manual hobbies already have a product to have organized all the parts of their models, tools and other objects. Likewise, you can work on a stable surface, compact, resistant and light -it weighs only 1.5 kg- for assembly and creation. Discover the functional, portable and attractive Model Building Workbench (27648) from the Hobby Tools collection made by Artesania Latina. With this Modeling Workstation, you can keep the place where you work in order. But, in addition, it allows you to place your ship model firmly and correctly while you build it. There is a hull holder on the workbench!
ASSEMBLY AND MATERIALS FOR MODEL BUILDING WORKBENCH
The Model Building Workbench made by Artesania Latina it is made of lime board, a particularly beautiful material, hard over time and not very heavy. To build it, we attach some very precise instructions. Of course, it is very easy to assemble because the parts of the board are cut by laser, they fit perfectly. Assemble it with the help of Cyanoacrylate (27650) and Spray Accelerator -you will obtain better adhesion- or White Glue (27602).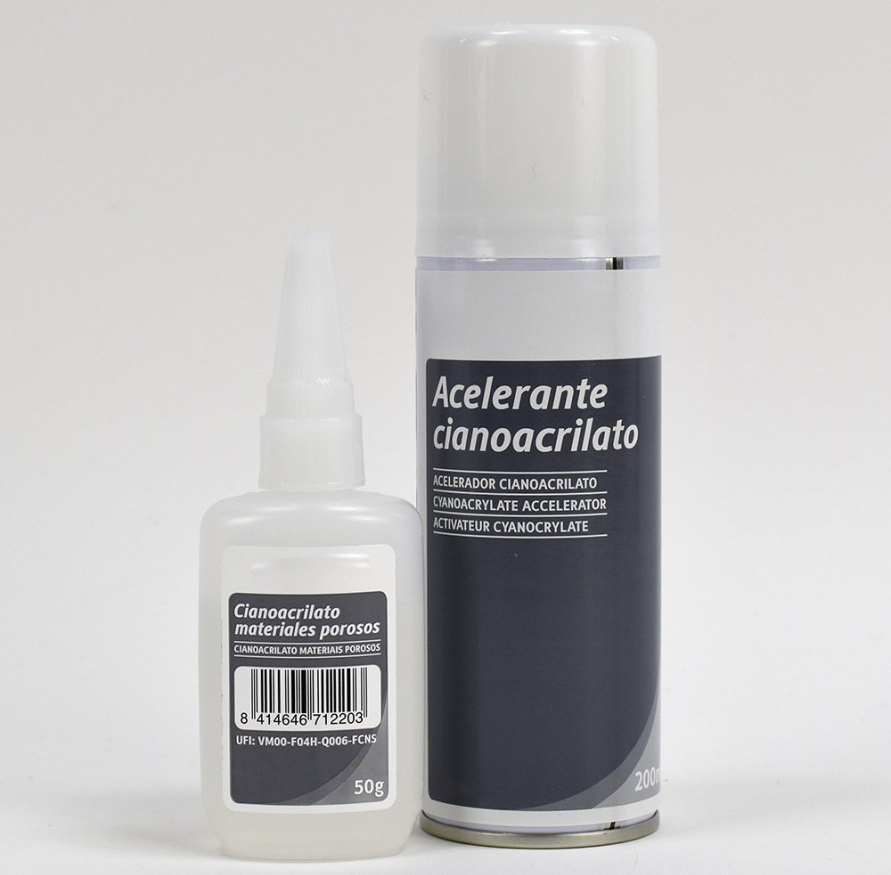 You can also leave it with its original appearance or customize it according to your tastes and imagination with some varnish or paint. Once built, its measurements are 21.45" (545mm) width, 13.38" (340mm) height and 9.25" (235mm) depth. It fits anywhere at your own home or garage.
CRAFTS & MODEL BUILDING WORKBENCH COMPONENTS
The Modeling and Crafts Workshop has these components. On both sides of it, it incorporates a handle to be able to move it, change its location or transport it easily and comfortably. It is ideal that it is portable! Why not pursue your passion outdoors too!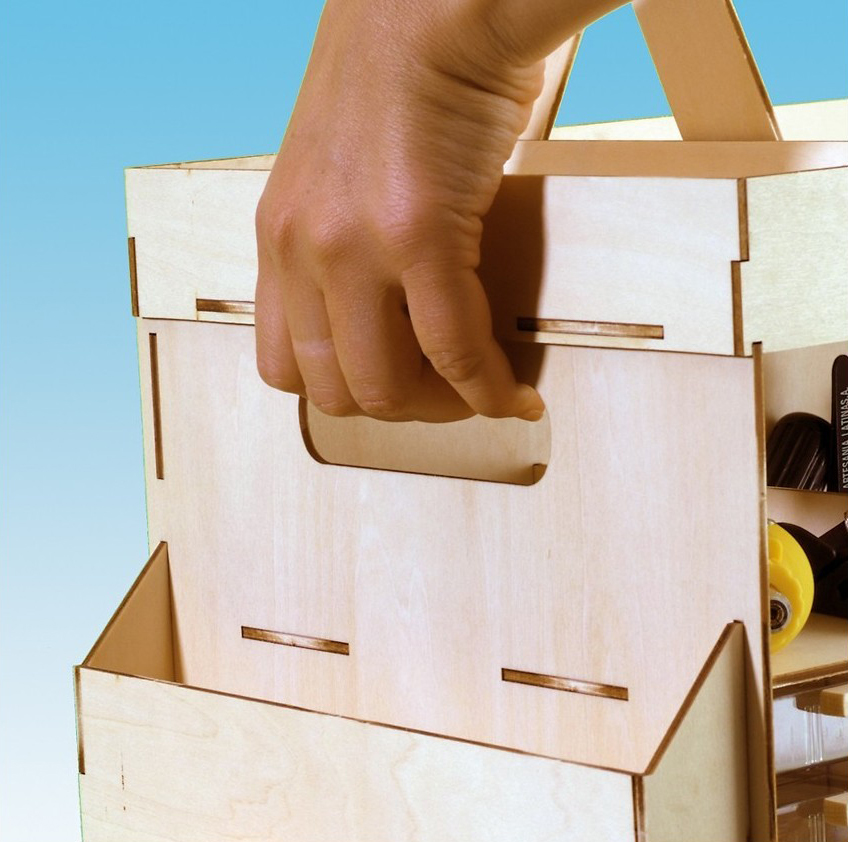 Inside, fits all kinds of hand tools and a A4 Cutting Mat (27644).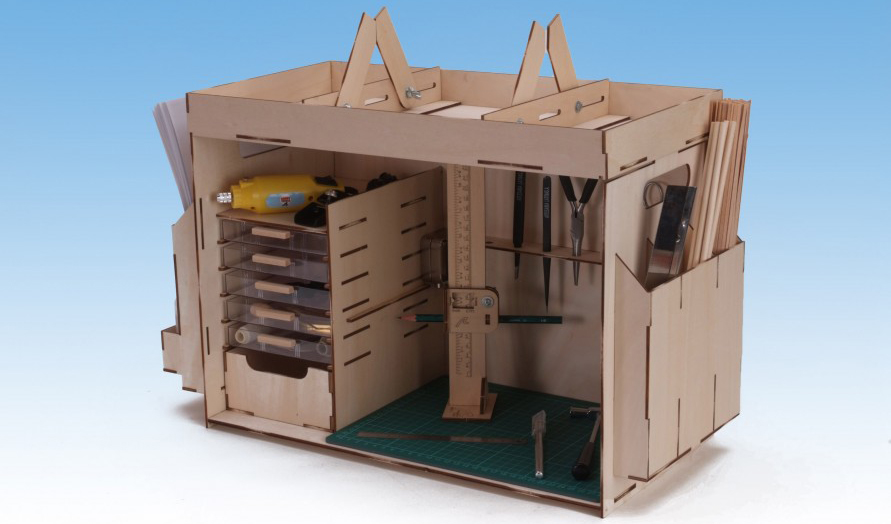 It has 5 drawers made of transparent plastic for small parts or remnants. Likewise, a drawer made of wood for larger parts, tools and accessories.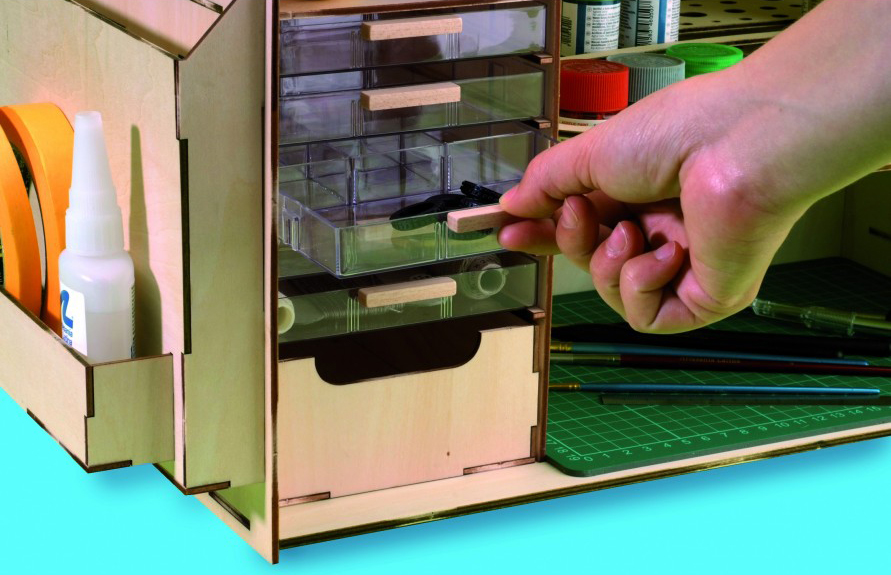 On the sides, there is a dedicated space for magazines, instructions or (A4) catalogues. And also another one for wood, plastic or metal strips, and even the cutting mat.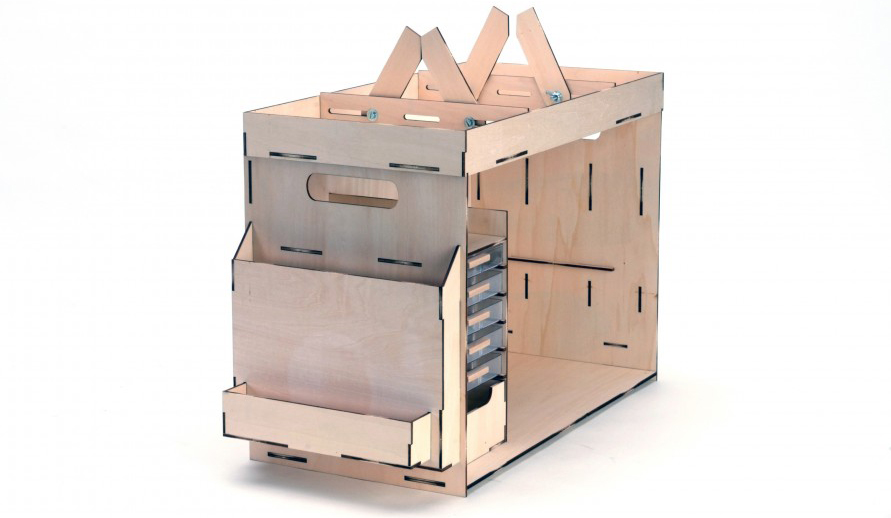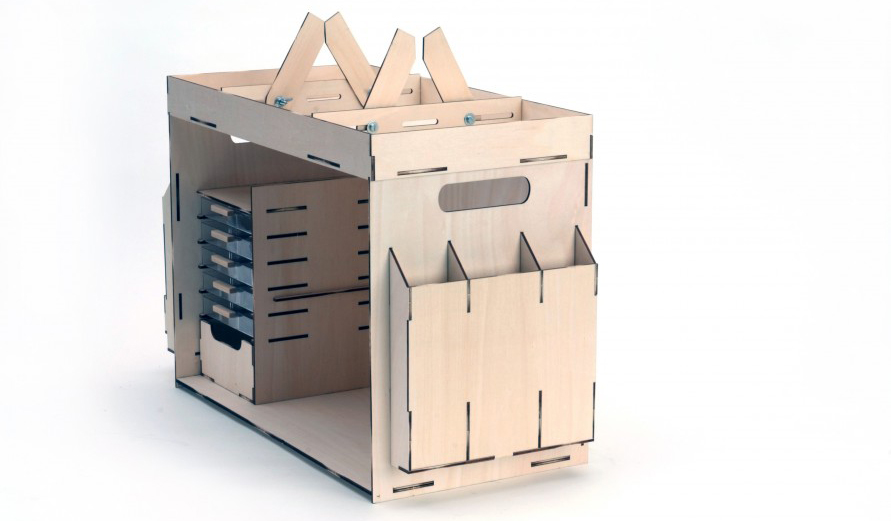 For more details, on the video below you can see all about this magnificent Model Building Workbench (27648):
In short, this portable model building workbench can be used for hobbies other than modeling. Crafts, sewing, work with clay are some of these.
PAINT ORGANIZER: COMPLETE YOUR COMBO!
Complement your model building workshop! Add a model building product if you want organized paints, tools and brushes, use the Paints & Tools Organizer (27648-TP), for sale separately. Manufactured with the same material and quality so that it is combined with the workbench itself. What's more, you can snap it inside when you put it away.