The French Training Ship Belem celebrates this 2021 one hundred and twenty-five years of history. It was launched in 1896 with a steel hull at the Dubigeon shipyard in Nantes for a purely commercial use between France and Brazil and the Indies for the transport of goods such as sugar or cocoa. To commemorate this important date, what better way to talk about its life, also full of great importance.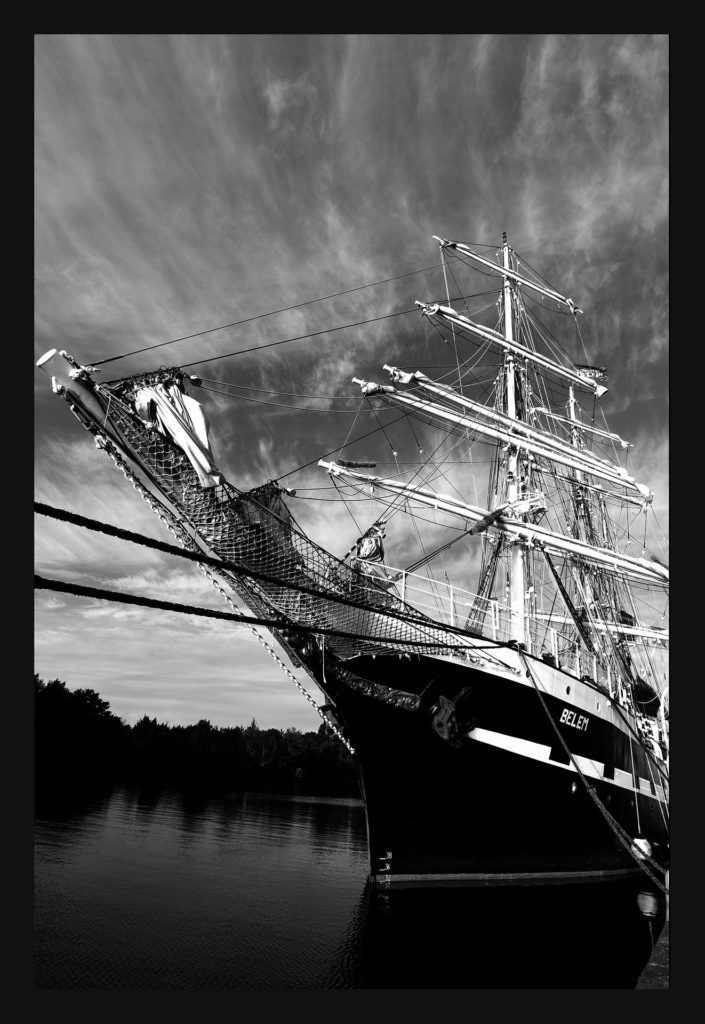 First, we must highlight the enormous measures of the Belem training ship. The boat is 51 meters length, not counting the 7 meters of the bowsprit, by 8.80 meters of maximum beam. In addition, it has three large masts 58 meters height.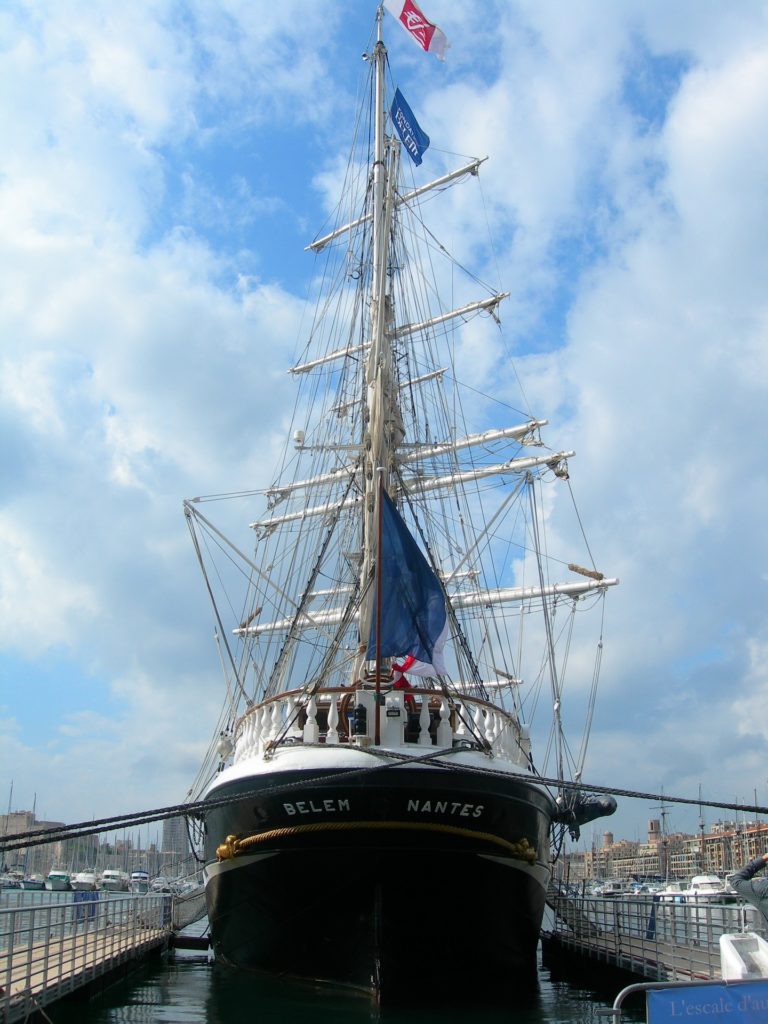 Thanks to the efforts and money of its various owners, the Gallic ship is currently the last three-masted sailing ship to sail in all of Europe. In addition, it is the most precious jewel of the naval heritage of France. In this sense, the Belem received the classification of Historical Monument on February 27, 1984.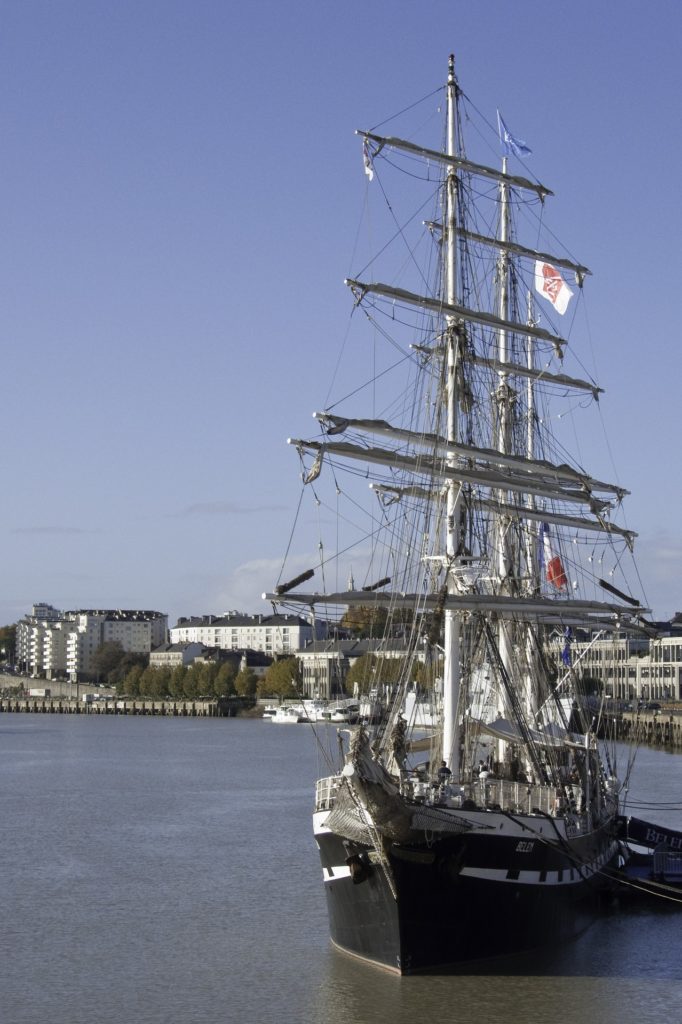 Throughout its history, the Belem school ship has suffered many mishaps and inconveniences, as happens with almost all old ships that still ply the waters of the Earth. This long-lived cargo sailboat passed alternately by English, Italian and again French hands.
With the successive implantation of the steamship, the sailboats of maritime routes gradually disappeared. In 1914 it happened to the Belem when it was acquired by the Duke of Westminster, who decided to transform the ship into an excellent leisure boat. Curiously, it had to be docked on the English Isle of Wight for several years because of the bloody World War I.
HISTORY OF BELEM TRAINING SHIP: AROUND THE WORLD WITH THE SAILBOAT

At the beginning of the 20s of the last century, another lover of the Belem school ship, in this case, Arthur Ernest Guinness, bought the three-masted sailboat and went around the world with his whole family. As mentioned previously, the French ship also passed through Italian hands since 1951, establishing itself as the Italian training ship.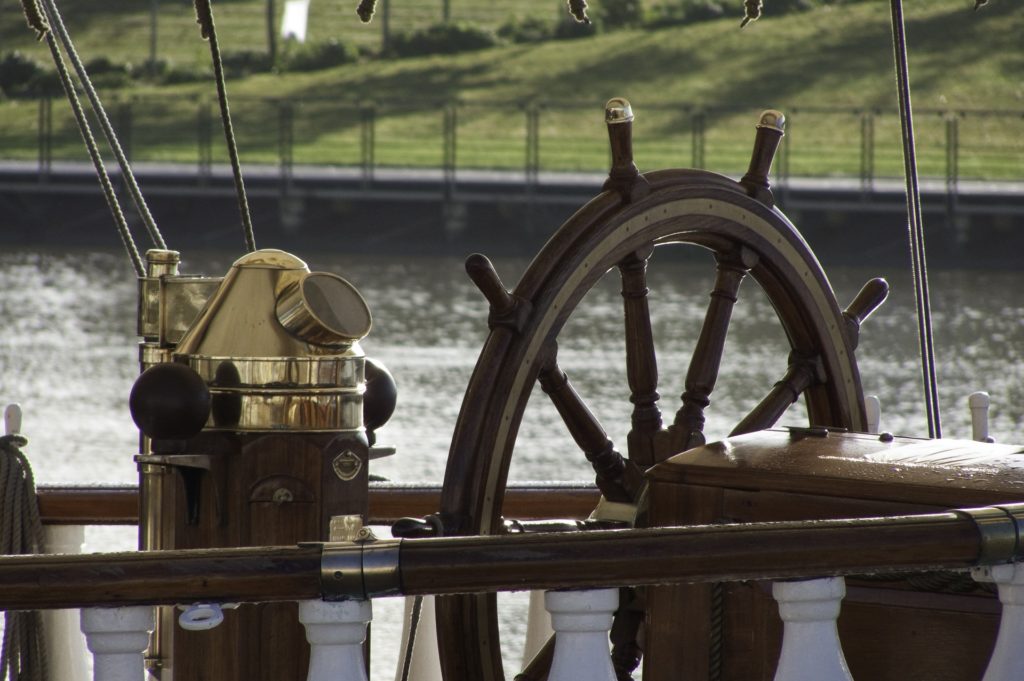 The Belem was motorized and renamed for various uses – luxury cruise and training ship. Finally, he was discovered by chance in Venice in a sorry state in the late 1970s by a nostalgic hobbyist.
Purchased with the support of a large French bank, the sailboat returned to its native country in 1979. The bank financed the Belem Foundation, which began its restoration. Currently, the Belem training ship is now converted to cabotage as it offers introductory and discovery courses for enthusiasts. It is destined for the French Navy for the training of its cabin boys, appearing also in the great meetings of traditional sailboats.The last works carried out have been the restoration of the furniture with mahogany wood from Cuba.
Live the passion for history and naval modeling with the fantastic model of the French training ship Belem 1/75. A museum jewel for your eyes!