It is, without any doubt, one of the star products made by Artesania Latina. Simply, because it is perfectly designed for the wooden ship modeling. We are talking about an essential and specific tool in these times to properly assemble the hulls of ship models. The Electric Plank Bender is one of the tools that any modeler friend should have at her/his workshop.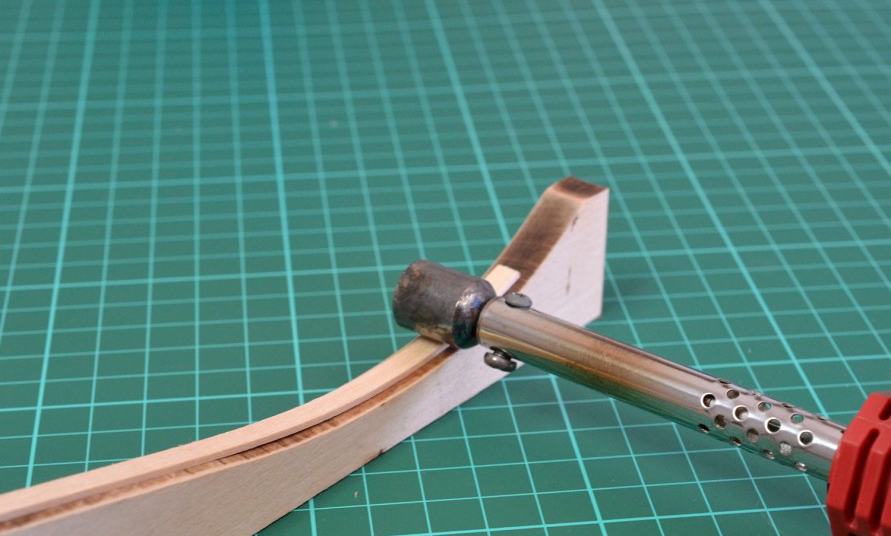 The Electric Plank Bender made by Artesania Latina (27074-1) is the most demanded on the market given its fantastic value for money. During the construction of the naval scale model hulls manufactured in wood, the fan of this hobby suffered folding the strips that are placed to cover the aforementioned area of the ship, given its curved shape.
Specifically, our Electric Plank Bender helps the modeler to mold strips up to 3 mm thick. And it comes with what is required for its use, we will highlight it below.
CONTENTS ELECTRIC PLANK BENDER KIT FOR WOODEN SHIP MODELING
The contents of the Electric Plank Bender Kit for wooden naval modeling are six different objects, the following:
A 220-volt electric soldering iron in blue -it can also be in red, depending on the existing stock-.
A brass tip for bending and shaping wooden strips.
Metal support that avoids burning the area where the modeler builds the ship model.
A very useful screwdriver to fix the tip to the device.
Wooden template with compound curves.
And a fantastic gift: a jar of white glue to stick parts together.
If you are a beginner modeler, and even if you are an expert one, you may not know how to use the electric plank bender for ship modeling so precisely. Don't worry about it.
HOW TO USE IT FOR BENDING AND SHAPING
From now on we are going to explain how to use the Electric Plank Bender step-by-step. We do it thanks to the fantastic help of a video made by one of the professional modelers on our team. Previously, two fundamental tips for those who are going to use this modeling tool for the first time.
Moisten wood to be pre-treated for several hours for best results.
It is not necessary to exert great pressure with the tool to be able to shape the wood.
As you have watched on the video, once you see how to do it, it is much easier to bend and shape wooden parts. This Artesania Latina's great product, the Electric Plank Bender (27074-1), it will save you a lot of sweat on your forehead and a lot of frustration in your mind.
SET OF 6 MINI FASTENING PLIERS
If you want the work to look totally professional, we recommend that you also use the Set of 6 Mini Fastening Pliers 30 mm (27200), sold separately. It allows the modeler to fix the already bent and molded strips with an opening of up to 30 mm to, for example, a glass so that they do not lose their achieved shape. Without forgetting that during the bonding processes with adhesive they are essential. The retractable spring of each of these clips causes it to return to its closed position.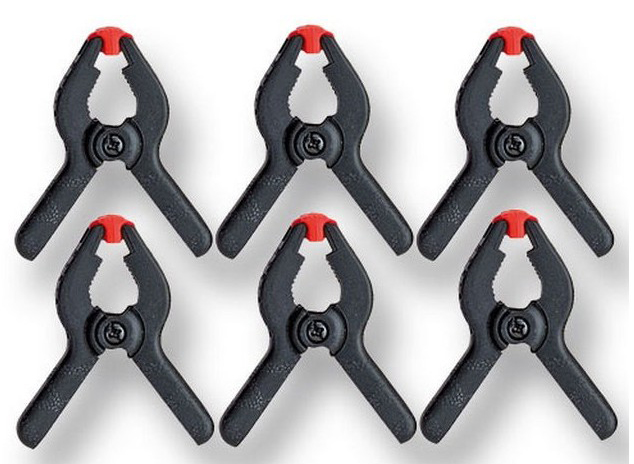 If you also need to know a few brushstrokes of theoretical information about how to build model ship hulls, there is a related blog post. Click here to read it.
NOW AVAILABLE 110-VOLTS AMERICAN VERSION ELECTRIC PLANK BENDER!
The modelers of the American continent are lycky thanks to a 2022 new product from Artesania Latina: the 110-Volts Electric Plank Bender American Version (27074-AM) -you can only see the product sheet if you live in America-. Many times demanded by our client friends, until now we could not send it to be used because it was not adapted to the electrical systems of their homes and workshops. You can use it now!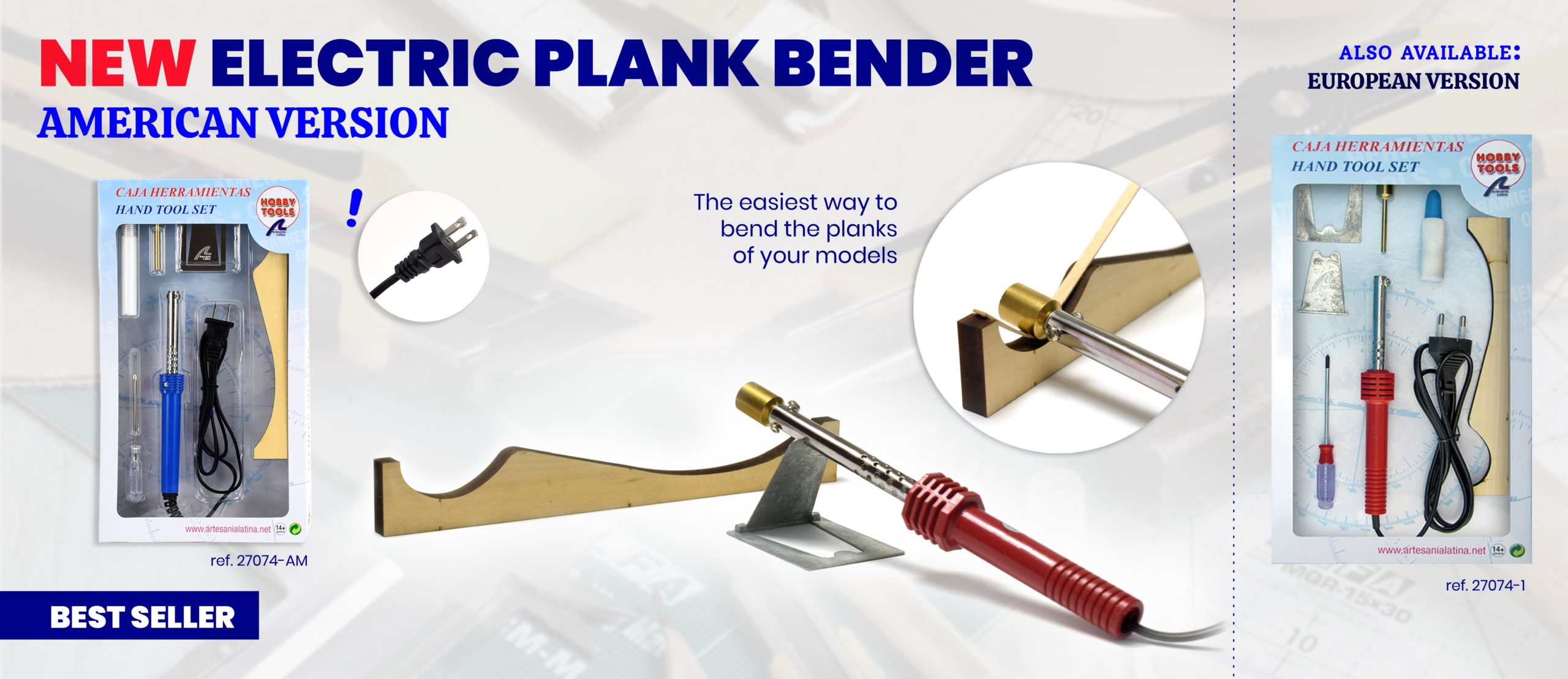 In short, the electric plank bender for naval modeling and its consequent use greatly facilitate the assembly of one of the most complicated areas to assemble on a model ship. Try this ship modeling tool! As soon as you use it, the modeler can only live with it!