Achieving the optimal finish on any scale model or other type of craft is essential if we want the final result to be faithful to the original and spectacular. For this reason, we make available to our modelers friends a wide catalog of brushes for models and high-quality crafts. There are many parts whose painting process is better done with this tool instead of with airbrush. In addition, there are still fans of modeling to which who like traditional methods when they are building a model.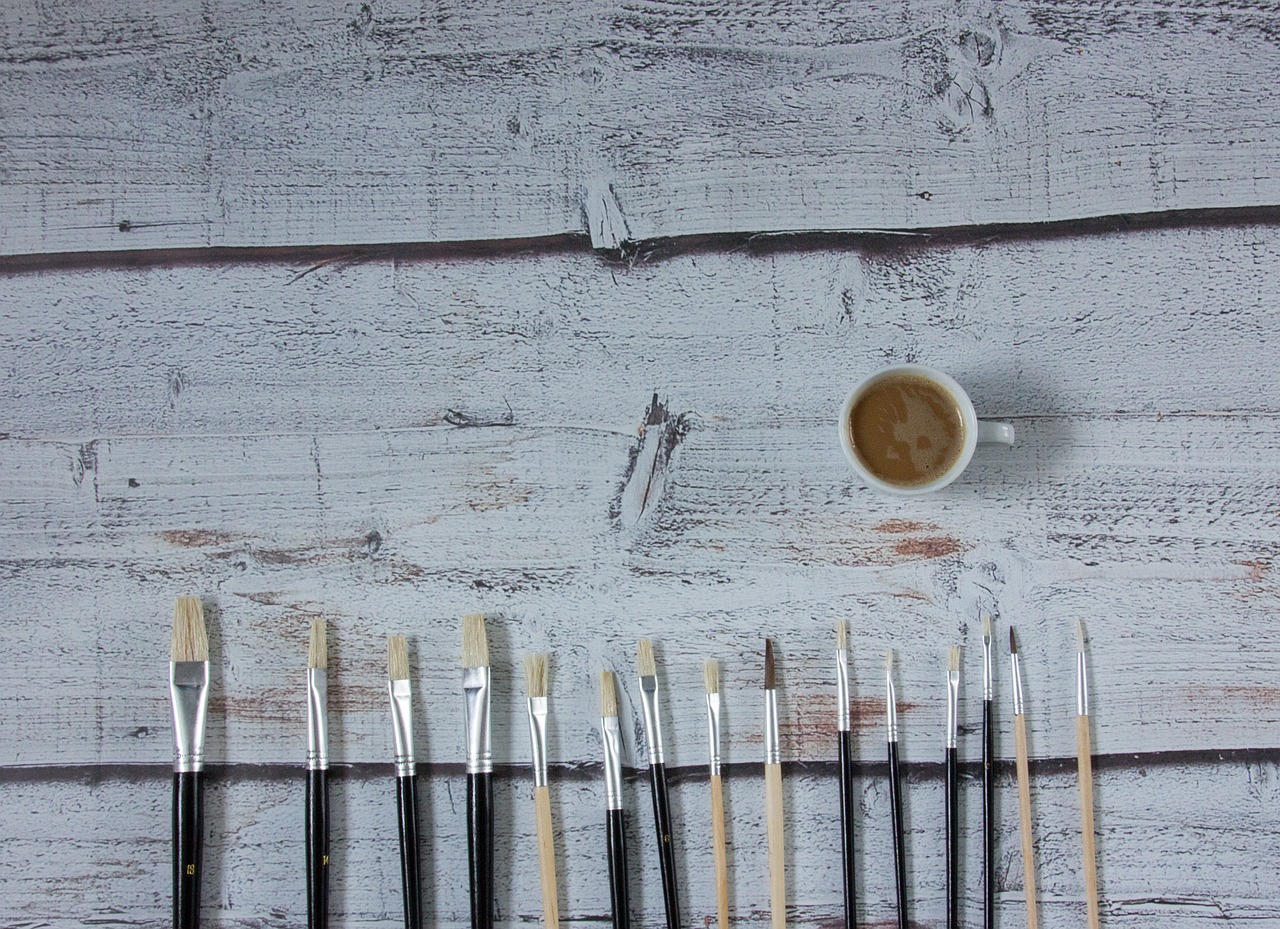 Our brushes are characterized by their golden synthetic hair, which is the best for modeling since it is in continuous contact with solvents and paints. Those with natural hair suffer too much. In addition, its splint or metal ferrule closed and continuous maintains its hair perfectly. In this sense, the modeler or the fan of other hobbies can paint and varnish with precision thanks to these brushes for models and crafts made by Artesanía Latina. We let you know, then, all the existing on the catalogue : round and flat ones.
BRUSHES FOR MODELS AND CRAFTS: ROUND ONES

The brushes for models and crafts by Artesanía Latina adapt totally to any type of surface. Like our round brushes, with hair arranged in rounded, regular and pointed. The hair is well placed. The interior of the brushes is hermetic and its handle is made of wood, you can paint or varnish comfortably during the painting process. These are approximately 20 cm length each.
As for the thickness of the hair, it has the following measurements. Note that the numbers with the highest value correspond to thicker brushes and the numbers with the lowest value correspond to thinner ones. 000, 00, 0, 1, 4 and 8.
Round brushes are used for smaller parts or details, they have a round ferrule and a tip. Regarding this aspect, the larger round brush is used to paint larger parts while the smaller one is used to paint smaller, curved and rounded parts. Also, you can buy several brushes in the same product through Set of 4 Round Brushes (17120).
For other tasks, if you wish, we offer you our fabulous Natural Hair Round Brush with Ergonomic Handle -Size 3- (17303).
BRUSHES FOR MODELS AND CRAFTS: FLAT ONES
Of course, we also have brushes for models and crafts by Artesanía Latina, this time, with flat shape and regular. They are used, specifically, to paint small straight, square and rectangular parts due to its flat shapes. The sizes available in our catalog are 000, 0, 4, 6, 8 and 12.
Once you have used both the flat and round models and crafts brushes, we recommend the following action. Wash with water or alcohol after painting or varnishing with acrylics, and with white spirit when layering with oils and other types. In a container, pour the cleaning product and move any brush inside it, rubbing the hair lightly with the bottom of the bottle so that it penetrates the hair. After rinsing, scrub brush gently with mild soap until no residue remains.
ACCESSORIES TO PAINT WITH BRUSH
Brushes for models and crafts have to be stored after use, obviously. So that they are not scattered and, furthermore, so that they are not lost, the modeler or hobbyist can store them in our very useful Paints, Brushes and Tools for Modeling Organizer (27648-TP) to assemble.
Likewise, if you need a container with many holes to be able to deposit the different paints that you are using to paint your model or creativity, we have the solution. The Plastic Palette for Paints with 10+1 Tanks (17074N).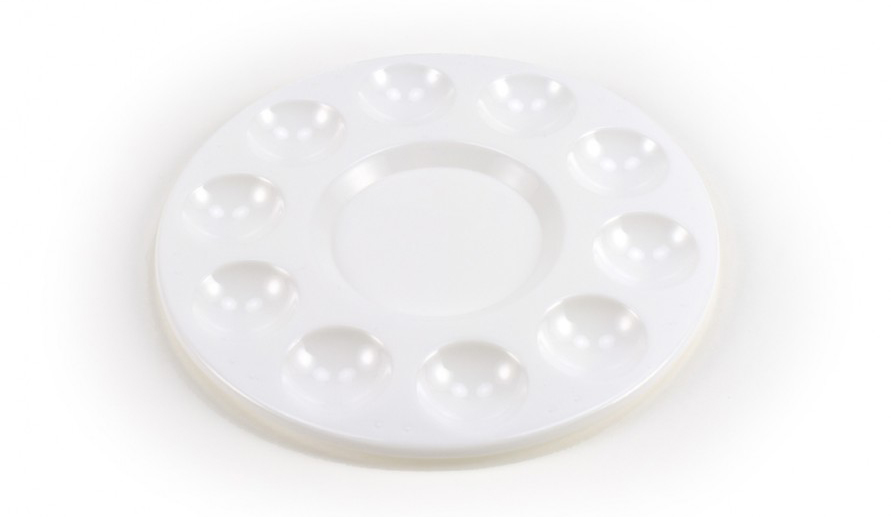 Finally, Artesanía Latina offers you its entire extensive assortment of quick-drying acrylic paints, both in individual pots as in sets for models. Do you have everything to get the best finishes on your model or craft?