One of the dates set for our modelers friends has finally arrived! Artesania Latina 2021 Black Friday Model Building. One of the most interesting on the market when it comes to hobbies and crafts. No other Black Friday belonging to large multinational companies that sell products related to this beautiful hobby has a comparison. You will find the widest variety and the best deals on wooden model ships, airplanes and other vehicles, and the most precise modeling tools on our website. Not forgetting all the accessories, airbrushing and woods. From this Thursday, November 25th at 0:00 a.m. (CET) until Sunday 28th at 11:59 p.m. (CET), the entire web catalog … 15% Off!
More products you purchase on our 2021 Black Friday Model Building, more will be the savings in euros -or dollars, depending on your country-. So it is, for example, an excellent time to, in addition to buying the model ship kit or air model kit that you have been wanting to assemble for months, add the tools you need. For the finishing touch once you've built your model, also include paints, varnishes, airbrushes – or brushes -, LED lighting sets, and a host of details. Remember, four days with a 15% savings!
During the last two years, Artesania Latina team of professionals has made an arduous effort to present new and improved scale naval models in this year 2021. Wooden ship models that belong to naval history, not only in Spain and Europe, but in the entire world. Thought and designed by the best modelers to be a true reflection of the boats that once sailed. Take advantage of our Black Friday Model Building 2021 to get hold of them!
NEW PRODUCTS OF THE YEAR ON BLACK FRIDAY MODEL BUILDING 2021: SHIP MODELS
What are the novelties of 2021 in terms of naval modeling? We started the year presenting the renewed and beautiful scale model in wood of the caravel Santa MarIa, of which you can see all its characteristics in an enlarged way here. We continue with the majestic 1/65 scale model of the Swedish warship Vasa. You can read further information in the post about this Nordic miniature replica. It is a true jewel of naval modeling given its great level of detail.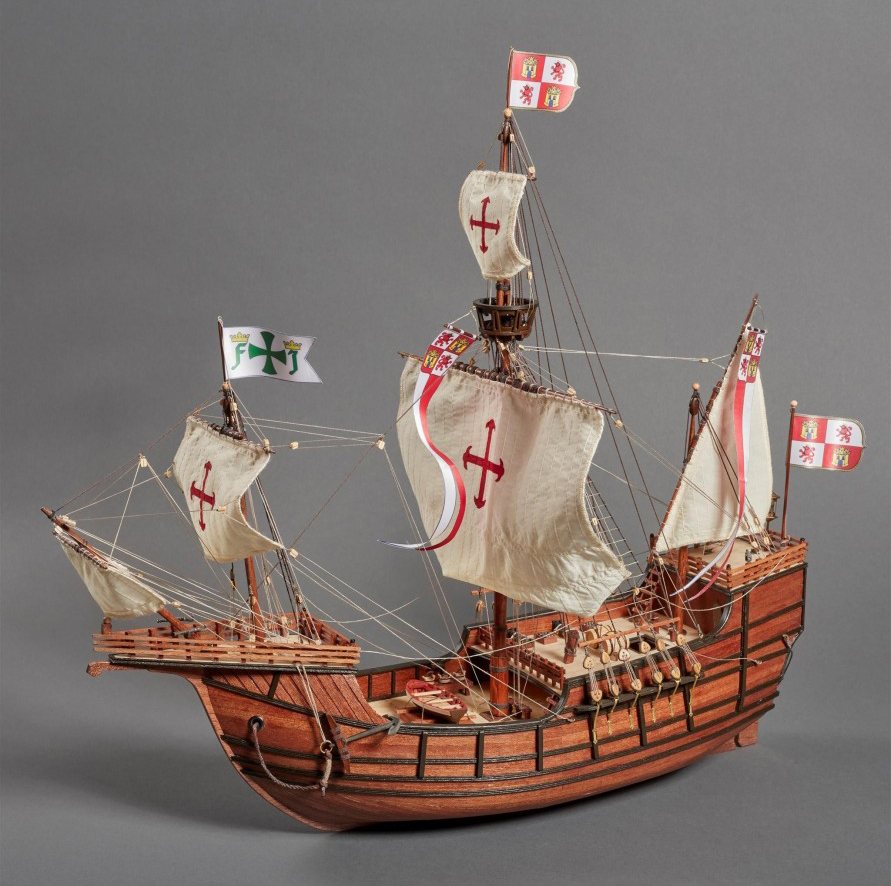 Subsequently, a reissue with many improvements of the naval modeling kit of the well-known paddle steamer King of the Mississippi at 1/80 scale arrived at our warehouses. One of the models most demanded by our modeling friends, without a doubt, about which you can also learn much more thanks to this blog article.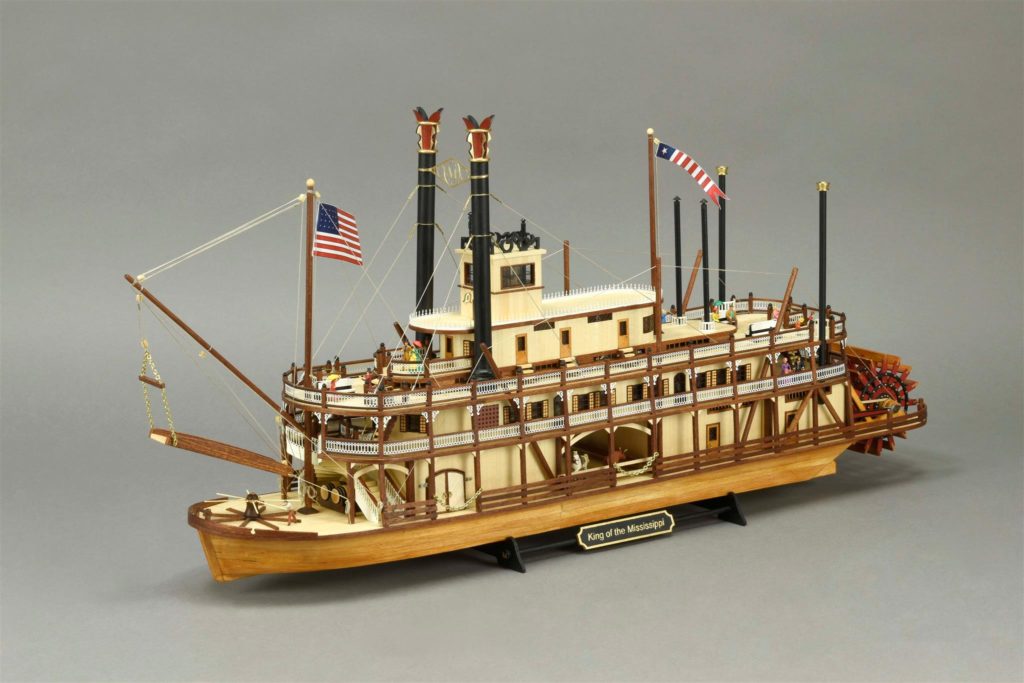 At the beginning of autumn, we unveiled one of the classics of British and world naval history that was also being manufactured again. The 1/65 scale model of the British ship HMS Endeavour, completely remade based on the existing information about the ship. In the written blog post, you have a lot of data related to this model.
Almost at the same time, a spectacular artwork of naval modeling came to light, a pride of model for modelers. The 1/72 scale model of the French ship Soleil Royal, which we will talk about soon.
Finally, a few days ago, we put up for sale on our website the renewed model of the Spanish training ship Juan Sebastian Elcano, at 1/72 scale. Aimed at beginning modelers, you can find out more about your modeling kit here.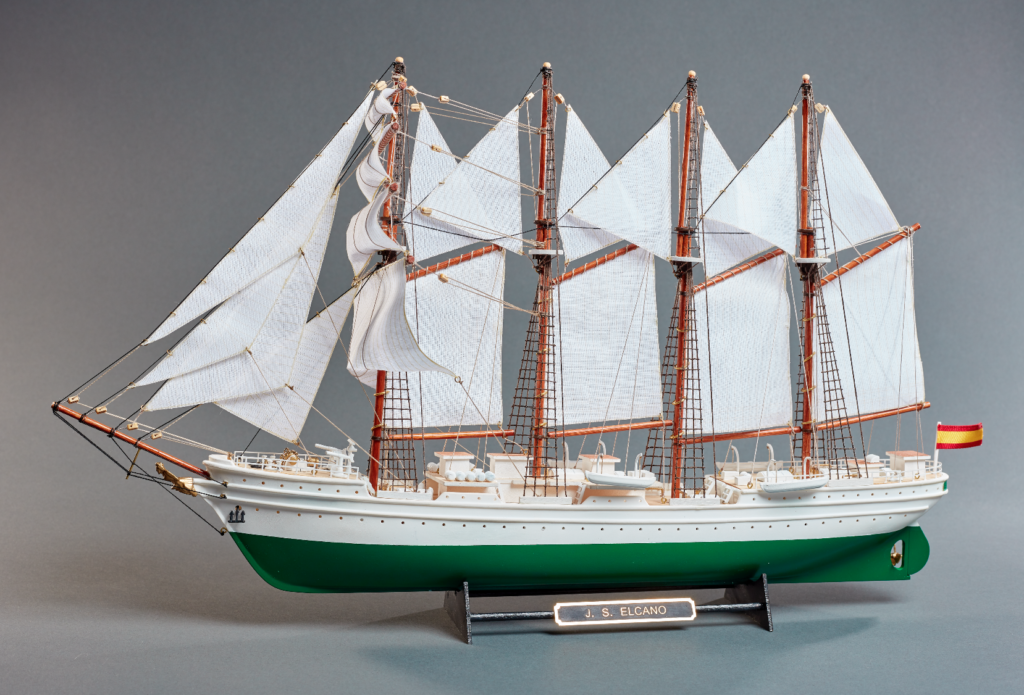 LUXURY AIRCRAFT MODELS ON 2021 BLACK FRIDAY MODEL BUILDING
Although it is not from a ship but from an airplane, we must remember, of course, the new miniature replica of the German Messerschmitt BF109G fighter. A post is also available about this spectacular 1/16 scale model.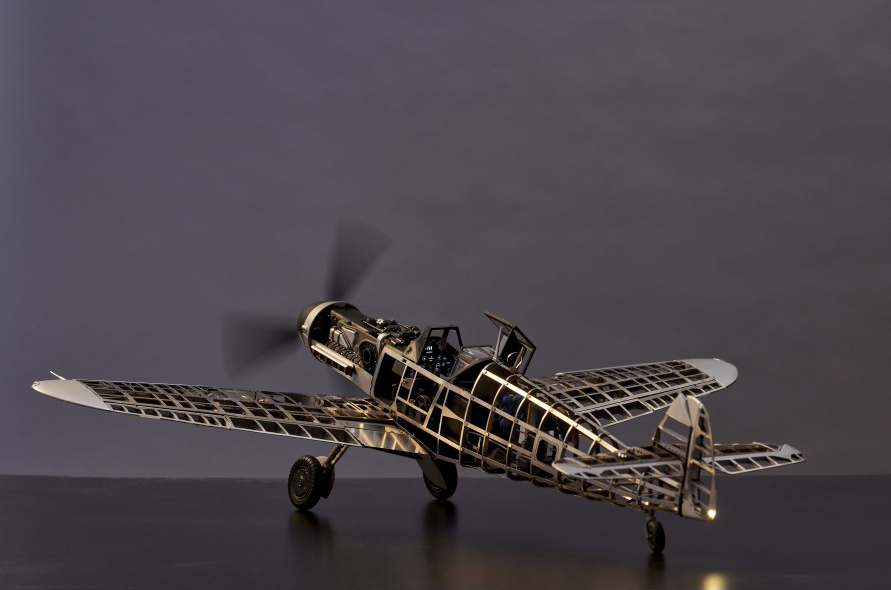 Hurry to take advantage of these days of Black Friday of Modeling 2021 and assemble some of these beautiful novelties from our catalog! Or if you wish, build some of the dozens of the remaining models of ships, airplanes and our precious stagecoach. All 15% Off!
ADD NEW 2021 MODELING TOOLS TO YOUR KIT 15% OFF
As we mentioned before, these Black Friday Model Building 2021 online sales days that take place from Thursday 25th to Sunday 28th come like a glove to buy tools, micro, in set format and specific for naval modeling. If you add any tool / s to your model, counting the money that is deducted from 15% of the model, you can practically get free with what you save. Your shopping cart will be much cheaper when you see it.

In 2021, Artesania Latina professionals have continued to expand the catalog of tools to make the experience of building our modeling kits more pleasant. Always thinking of the modeler friends who assemble our models. Regarding this aspect, the new additions of Micro Tools should be highlighted, small and high-quality tools that allow more precise and meticulous tasks to be carried out.
The first, Micro Moulding Scrapers / Micro Shapers C-type, the third available now, which allows shaping wooden and plastic slats. You can create moldings in different shapes to decorate your models. The second, the Micro Mitre Box with Precision Saws to make 45º and 90º cuts in pieces of wood and plastic. And the third, Micro Tools for Rigging, which greatly facilitates its assembly.
FIGURINES AND ACCESSORIES, ALSO AVAILABLE ON BLACK FRIDAY MODEL BUILDING 2021
After your ship model is built, there are several things you still need to make it look perfect. This year we have also created new figurine sets to make your naval wooden model come even more alive and look more real. Made of metal and ready to be assembled and painted. You can now get a 15% discount on the King of the Mississippi set, on those of the British ship HMS Endeavour and, finally, those that belongs to all Galleons and Caravels. What would our ship models be without their crews and passengers on deck.
Another news for our modeling friends. Now you can light up your model if you have LED pre-installation or if you have created it on your own with the LED Lighting Set for Models and DIY Projects. Your jaw will drop to see your naval miniature illuminated! And count on your own spare parts by taking a look at the Accessories section.
PERFECT FINISHES THANKS TO THE NEW WATER-BASED ACRYLIC PAINTS
If you want to achieve the best finishes for your finished model, this 2021 we also offer you another unbeatable novelty. Our wide assortment of individual quick-drying acrylic water-based paints and specific scale models ones. We don't forget all our airbrushes, new brushes and other tools so that your miniature replica looks as it should. Yes, yes, everything also with a 15% of up to next Sunday 28th!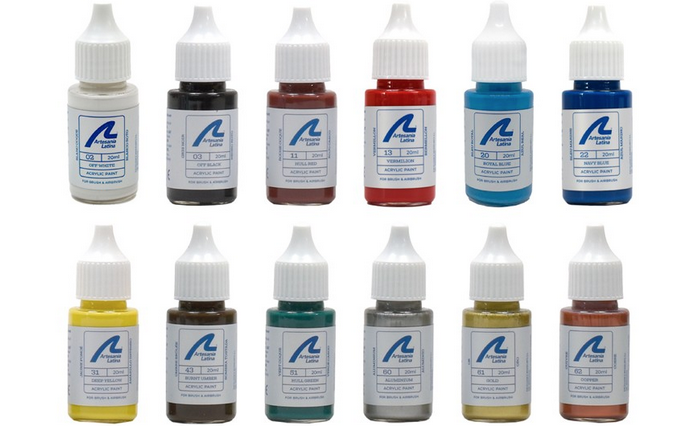 All that said, any model maker should take advantage of this opportunity on Black Friday Model Building 2021 to get, for example, the following shopping cart, and thus save more money: the modeling kit you dream of assembling, the tools you need, the life-giving figurines, the color paints and the LED lighting set. If you plan to buy all this sooner or later, now it is the best time! A 15% Off on the highest quality products made by Artesania Latina… It doesn't happen every day!