After working two years, our professional 3D designers and modelers of Artesania Latina are proud to present you a new landmark on aircraft modeling. This model is a revolution in every way. It's made of metal – stainless steel – and photoetched of the Luftwaffe legend. The German fighter Messerschmitt BF 109G model is your next choice.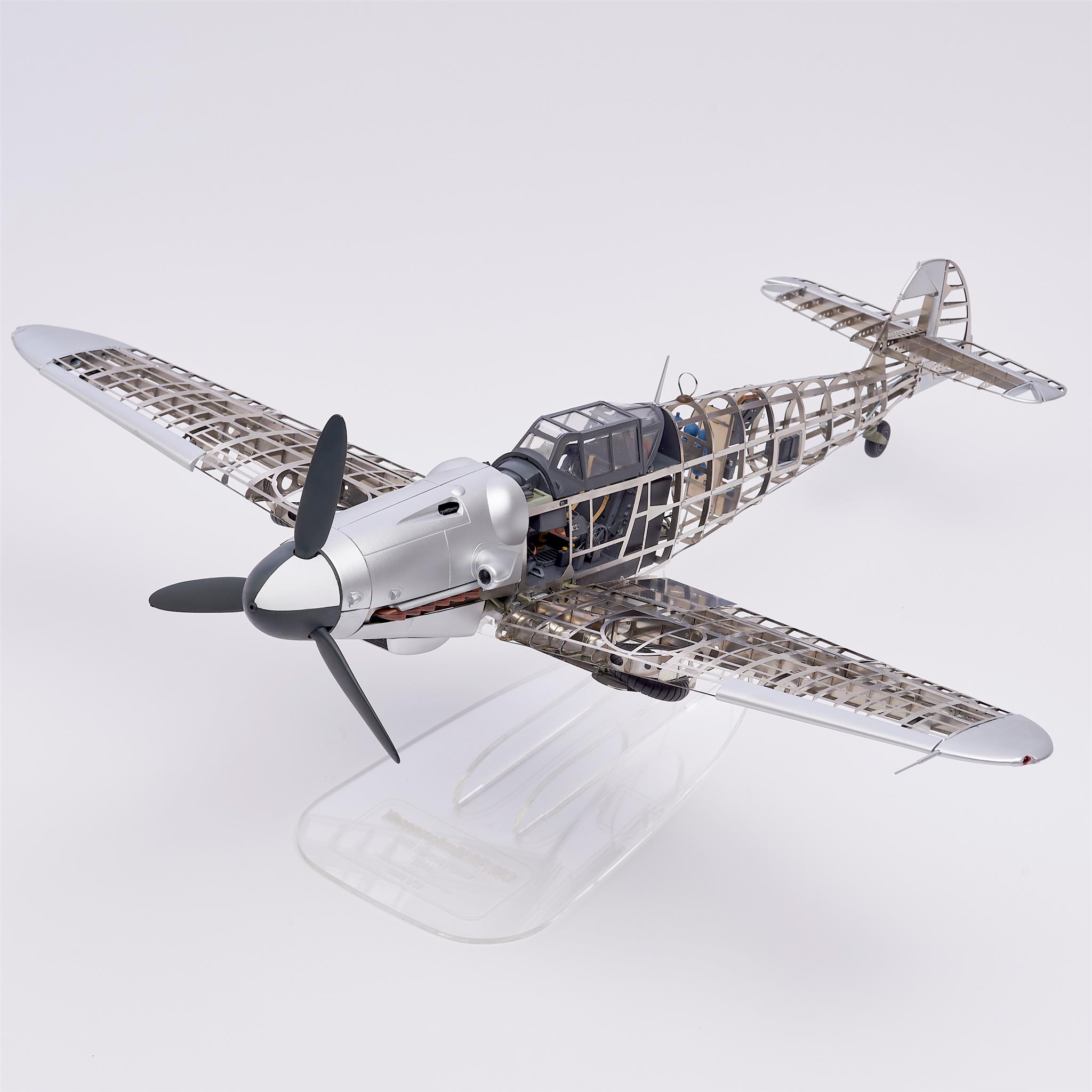 The BF 109G 1/16 scale model is a fully reliable replica of the original aircraft aimed at advanced modelers. It is a fighter model that will surprise the fans thanks to its majesty and robustness. It weighs 3.5 lb and measures 22.24'' length, 24.40'' width and 8.07 height.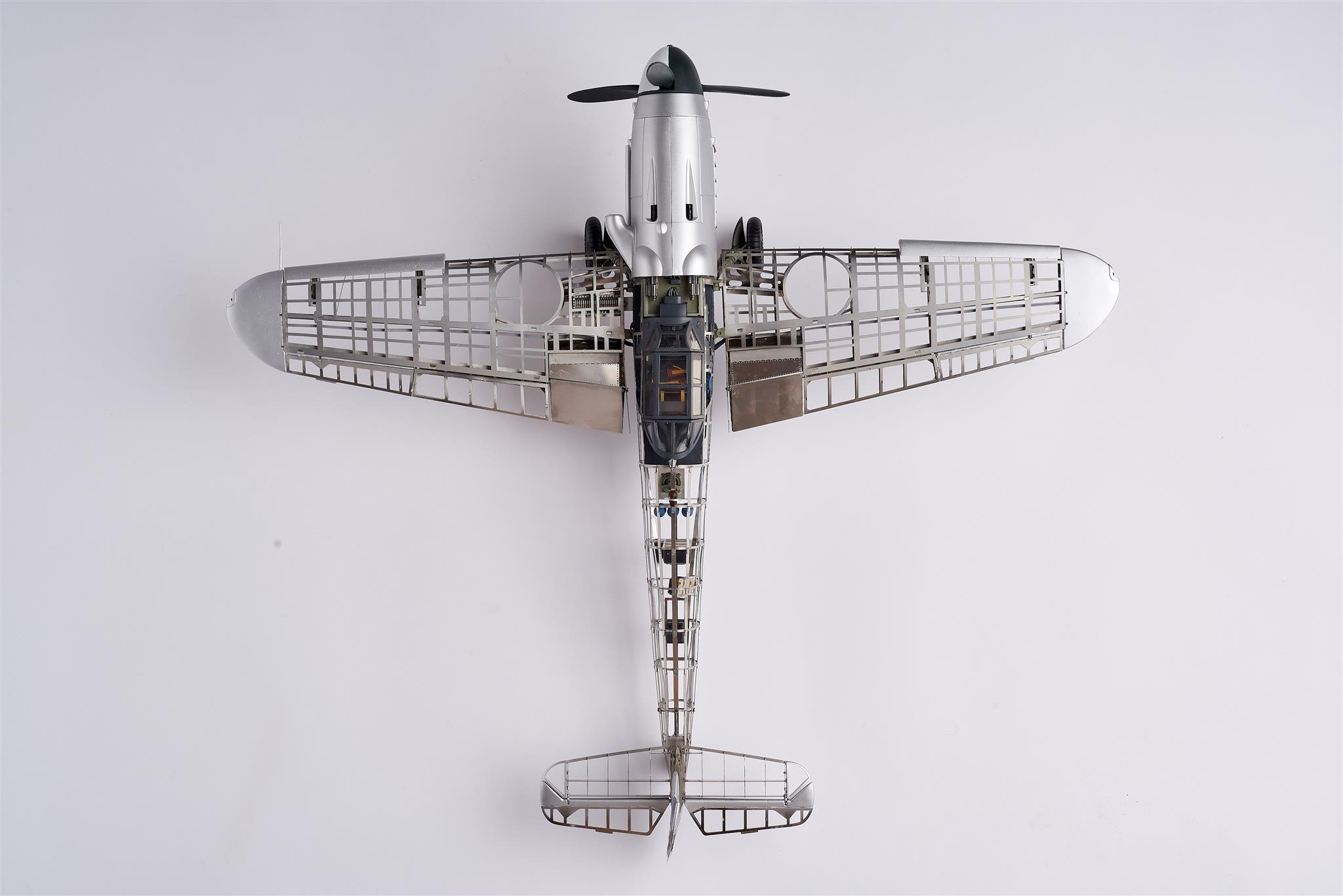 During the spring of 2018, Artesania Latina team decided that the model of the German airplane Messerschmitt BF 109G would be the next project of one of the most important modeling companies in the world since 1970. The fighter of the Luftwaffe was the chosen one so that our friends had a new and exciting modeling challenge to face.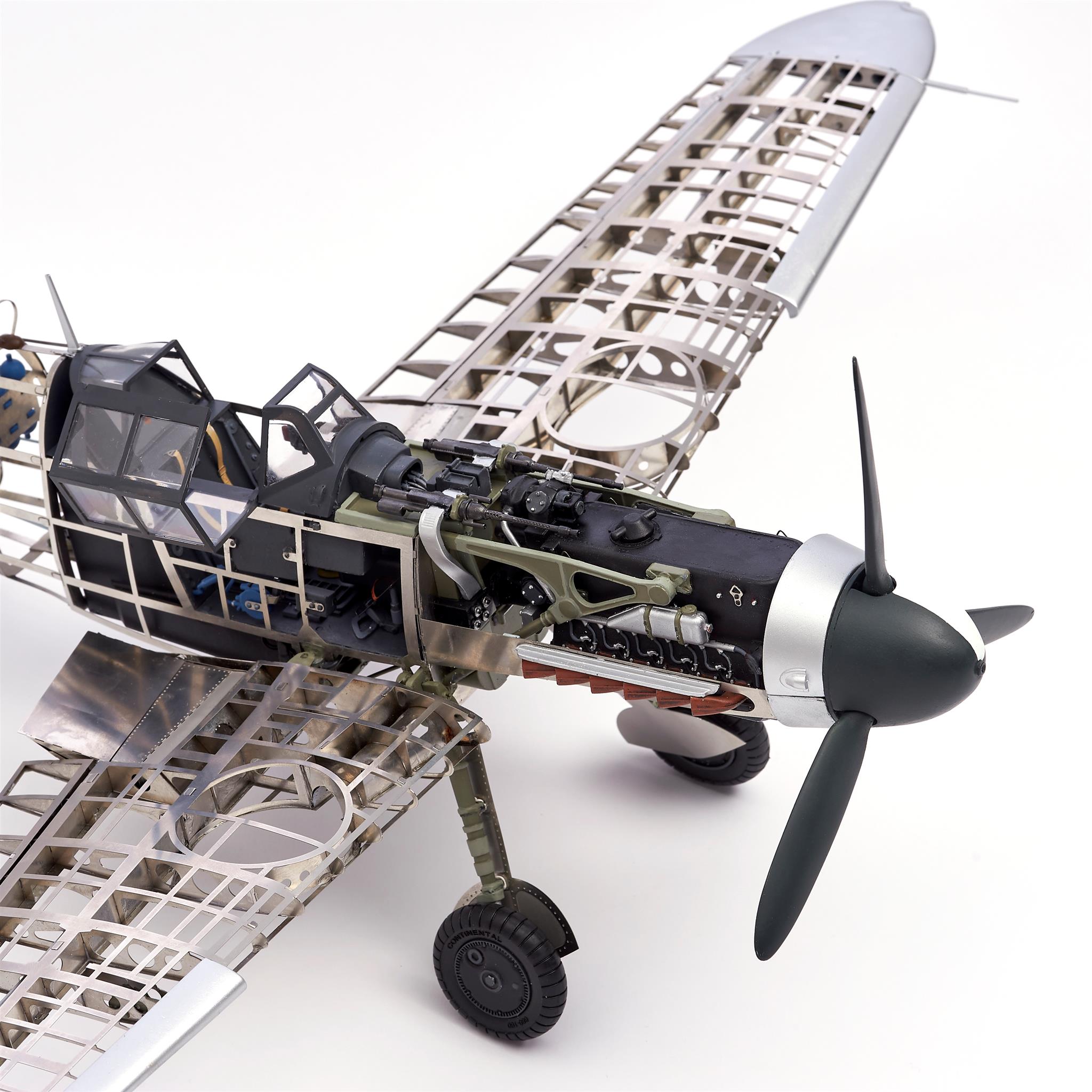 BF 109G FIGHTER MODEL: 3D SPANISH QUALITY DESIGN FOR THE WHOLE WORLD

The 3D design project of the great Messerschmitt BF 109G model is made of metal and photoetched. It has been developed with impeccable results by our highly qualified on industrial design experts.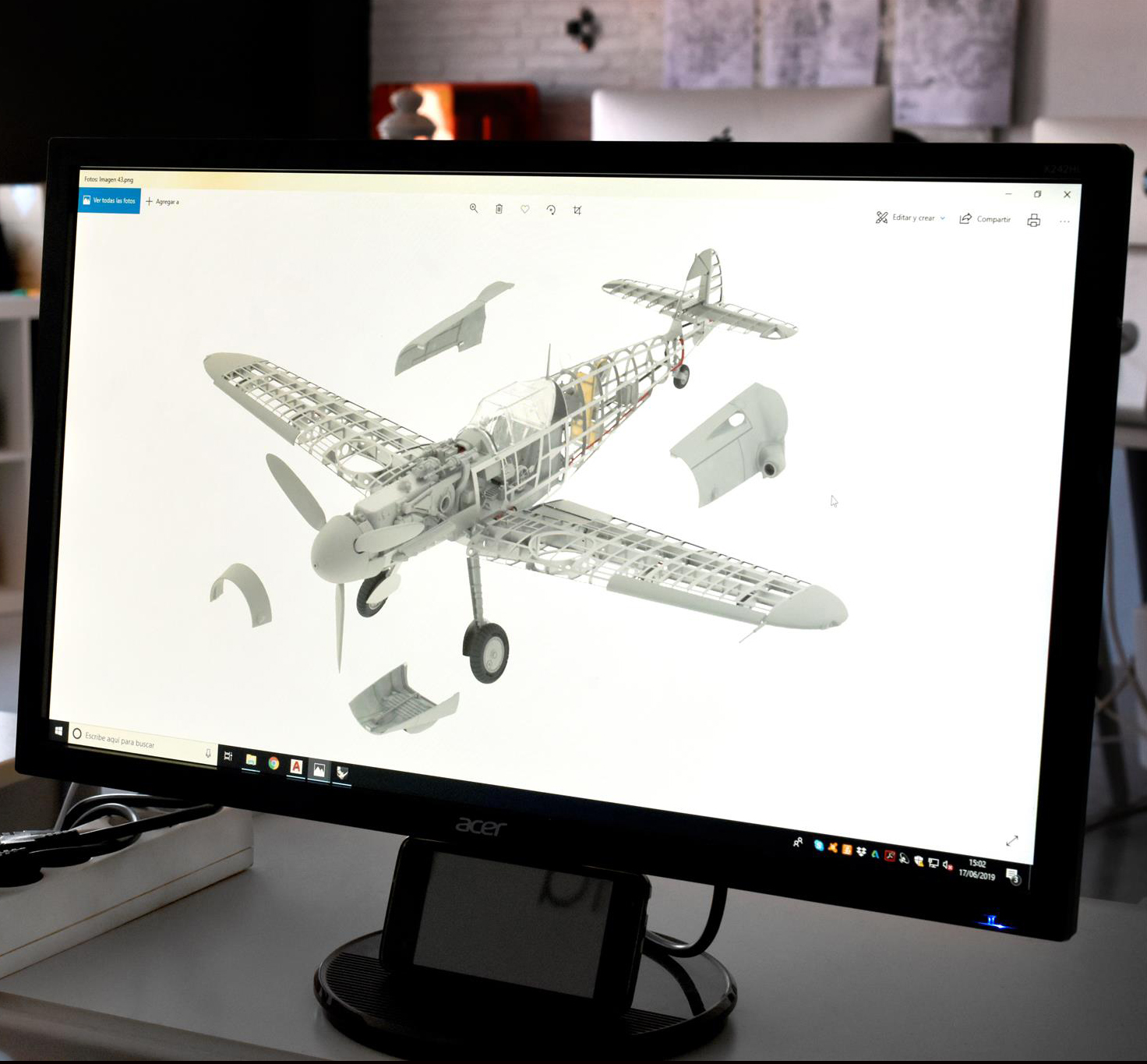 Firstly, they have shaped the different parts of the plane with 3D design software. Secondly, the parts have been printed using the latest technologies, adapted and modified for correct assembly.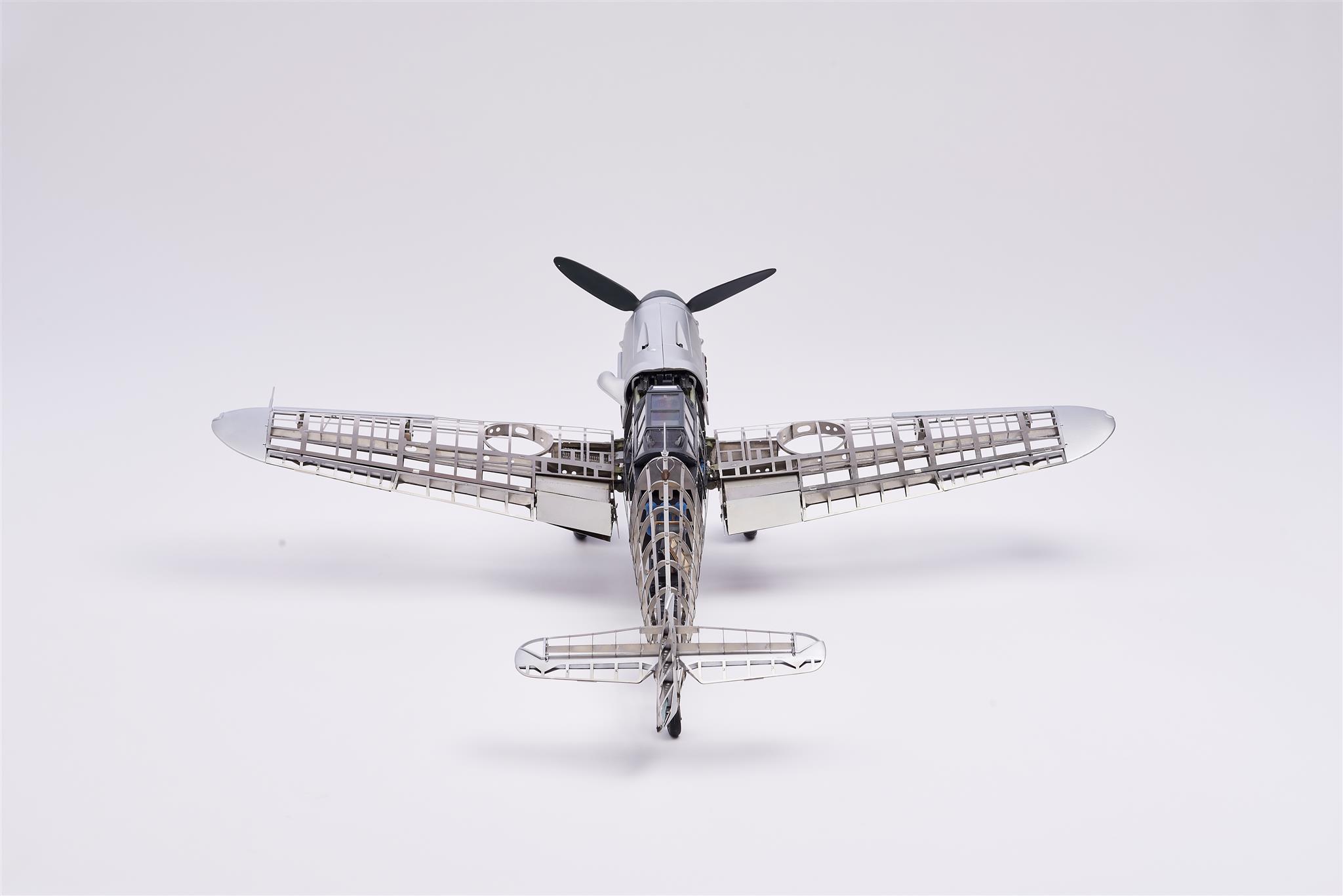 After this exhaustive test / error labor until everything fits perfectly, one of our designers clarifies this issue. "We have not had problems designing the structure of the plane as soon as the parts have been printed everything has fit completely. However, yes on the tail because it was turned. In conclusion, we have decided to redesign it again before sending it to factory for its production, being now totally fixed", explains the expert.
Here below you can watch two videos showing the scale model and the contents of the modeling kit: