The previous post announced one of the magnificent novelties on Artesanía Latina stock. The renewed Santa Maria Ship Model at 1/65 scale. We now continue with our modelers explanation about how the design and construction process of this fantastic naval replica has been. We also talk about the great improvements in the decoration of the same, keep reading!
In relation to this, an inconvenience that was present in the old model of this replica and that produced headaches to our model friends has been solved. "The mainmast of the ship has been made deeper to improve its grip. The deck hole where the mast was did not fit completely, a defect that was already completely corrected", says.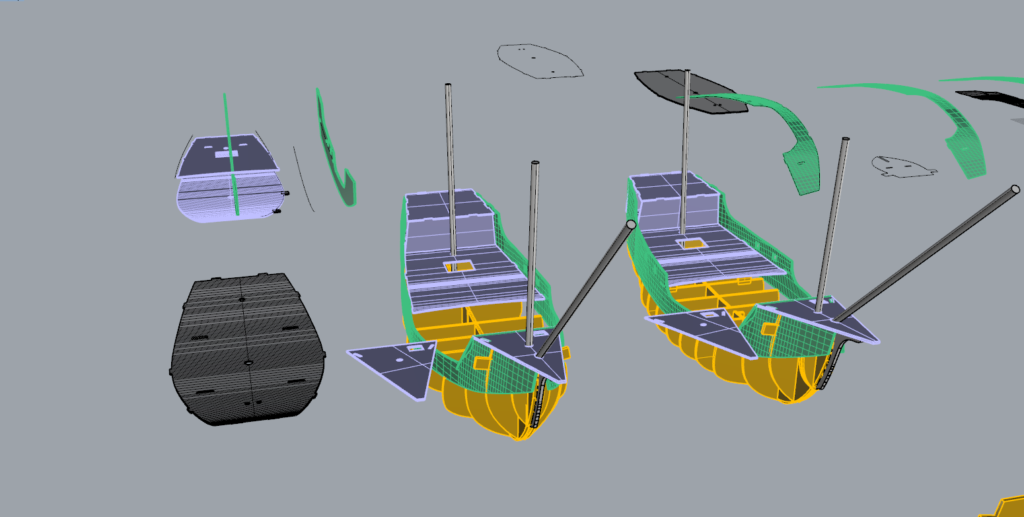 Our team adds the following: "We have modified the mainmast platform by implementing its design with photo-etched. All the platforms have been divided into several parts for the enjoyment of the modeler during the assembly and to provide greater realism to the model".
IMPROVEMENTS ON THE DECORATION OF THE CARAVEL MODEL
During the redesigning process in 3D of Santa Maria Ship Model, after the advice of the modelers, several improvements have been made regarding the decoration and details of this model.
One of the first measures adopted was the inclusion of a "lifeboat that could be built with frames and hull lining in wood. We suppressed the precedent that was made of die-cast in one part", explains Artesania Latina team. They also add that "this way, the modeler's experience with the ship miniature is more satisfying and fun. In addition to the fact that in the 15th century there was no type of boat made of metal".
Another improved detail is the introduction of supports for the barrels and more realistic cannons -with their bullets-. On the new version of the famous ship they have been divided into two parts. "The gun carriage is made of wood while the cane, in metal", concrete our professionals.
Likewise, the colors of the rubbing strikes, the handrails, the stern window doors and the shields, among other accessories, have also been changed to provide a beautiful decorative touch to the boat that sailed the Atlantic more than five centuries ago.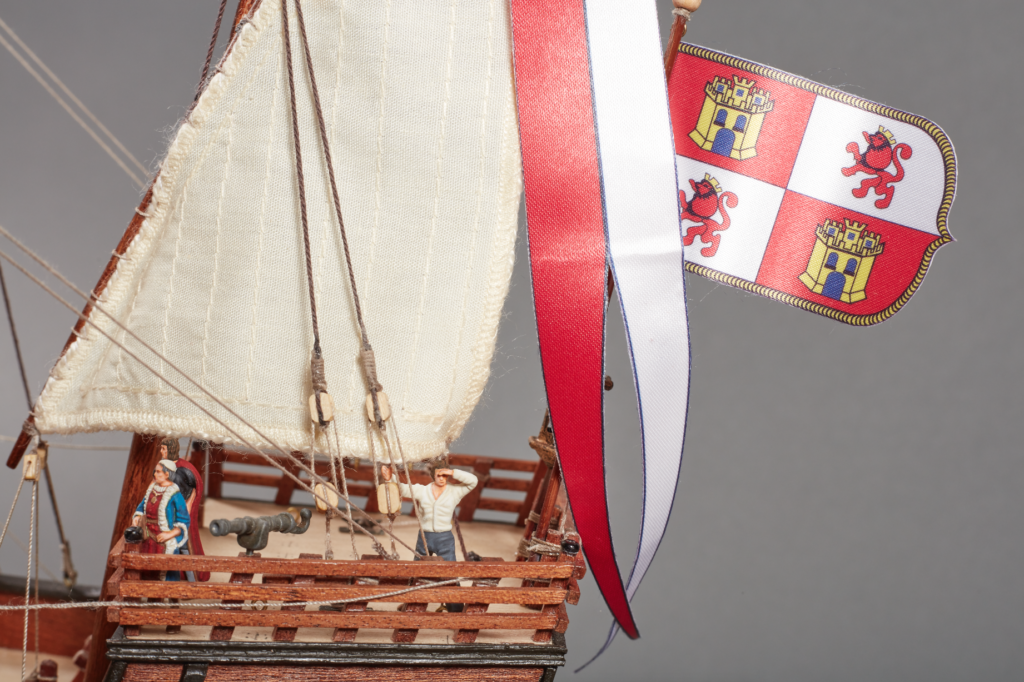 A SPECTACULAR RENOVATION FOR THE SANTA MARIA CARAVEL MODEL

The final result of all the undertaken work for more than a year by our designers and modelers is a faithful reproduction of the original Santa Maria Caravel Model: each element is reproduced in its original material (cannons, sails, rigging …) to achieve a classic boat, but with finishes chords to 2020, which will delight our modeling friends, the followers of the world reference brand on naval modeling: Artesania Latina.
You can get more realism for your ship models ordering the Set of 10 Metal Figures for Caravels and Galleons, which is offered separately from the model.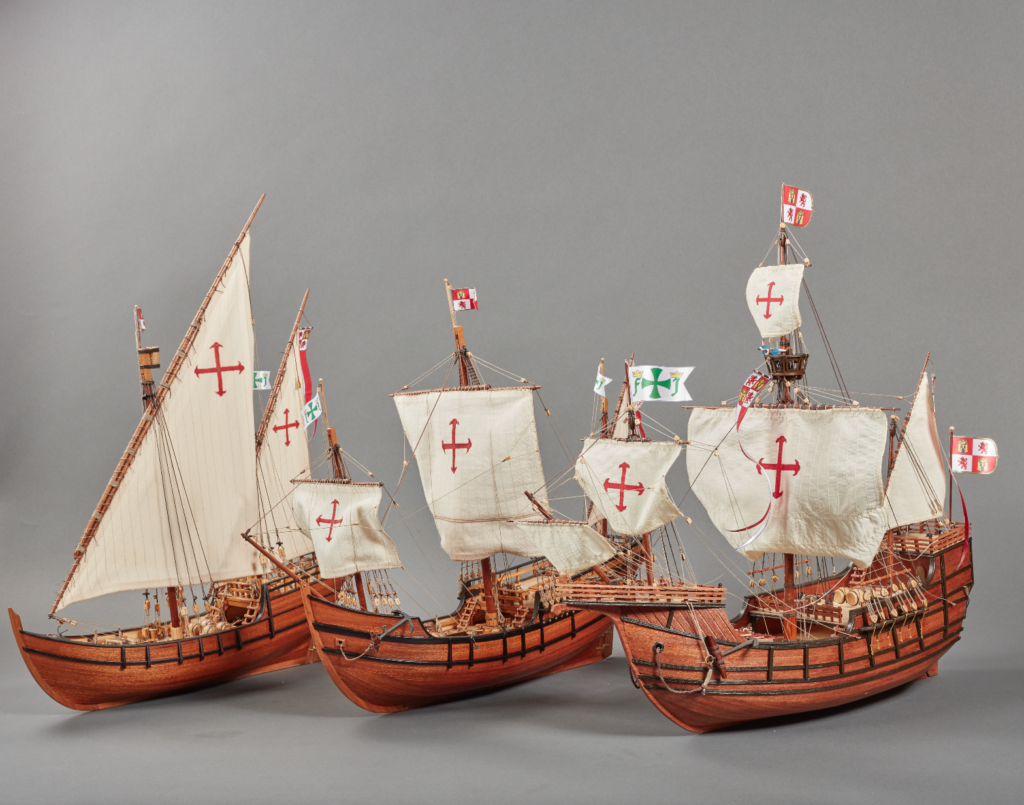 For more information about Caravel Model of Santa Maria, please click here.
Here below you can watch two videos showing the scale model and the contents of the modeling kit: