In the previous post, we discovered what are the news for 2021 of the collection of small model building tools called Micro Tools, made by Artesania Latina. In this article, we will show which are the products of this type of small tools that have enchanted our modelers friends in recent years.
MICRO SHAPERS A & B (27300 y 27301): SMALL MODEL BUILDING TOOLS

These are the most the best-selling Micro Tools for modeling and crafts, on its two versions, no doubt: the Micro Moulding Scrapers / Micro Shapers A (27300), the Micro Moulding Scrapers B (27301) and the Micro Moulding Scrapers C.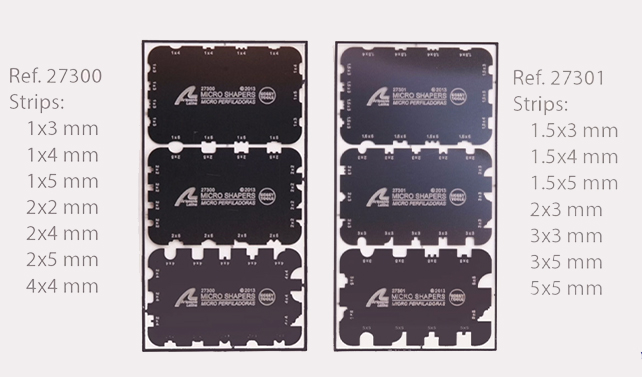 Artesania Latina's Micro Moulding Scrapers or Micro Shapers are the ideal tools to mold any type of model: a boat, a dollhouse or, for example, a building. By means of these, the modeler or crafts artisan can shape or outline both plastic and wooden strips, thus creating moldings with different shapes to decorate the creations.
Presented in packs of three units, both type A and type B. Each of the three plates comes with 15/16 profiling shapes thanks to which the modeler or the crafts artisan can get more than forty different reliefs and designs to decorate your creations.
The Micro Moulding Scrapers / Micro Shapers A (27300) have the following measures: 0.039'' x 0.118'', 0.039'' x 0.157'', 0.039'' x 0.196'', 0.078'' x 0.078'', 0.078'' x 0.157'', 0.078'' x 0.196'' and 0.157'' x 0.157''. The Micro Moulding Scrapers / Micro Shapers B (27301), which comes next: 0.059'' x 0.118'', 0.059'' x 0.157'', 0.059'' x 0.196'', 0.078'' x 0.118'', 0.118'' x 0.118'', 0.118'' x 0.196'' and 0.196'' x 0.196''. The Micro Moulding Scrapers / Micro Shapers C (27304): 0.059'' x 0.196'', 0.039'' x 0.118'', 0.078'' x 0.118'', 0.059'' x 0.157'', 0.078'' x 0.157'', 0.118'' x 0.157'' and 0.196'' x 0.157''.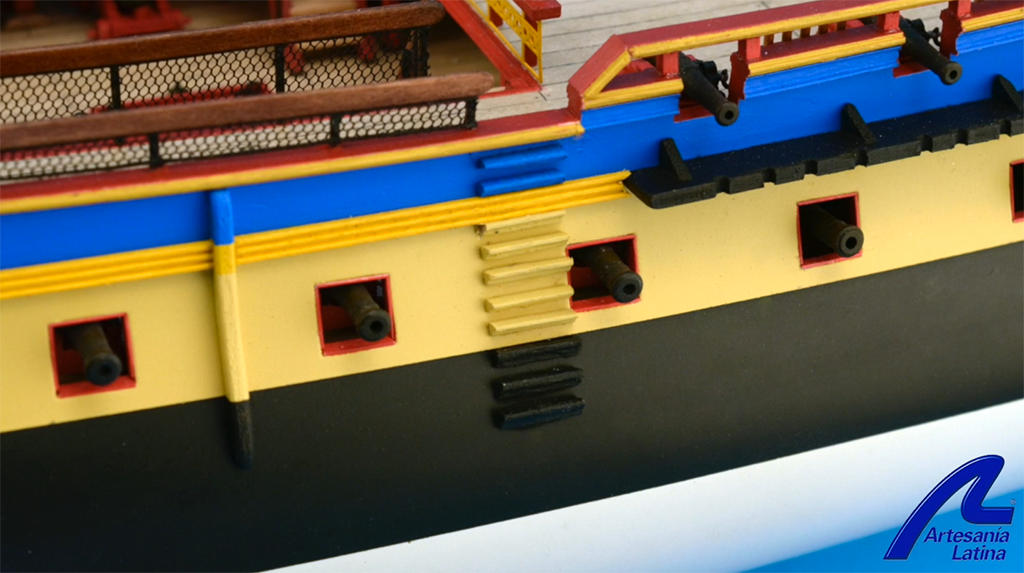 How do all Micro Moulding Scrapers / Micro Shapers work? Exactly, these small model building tools have to be used passing them over the wooden or plastic strip several times until they can achieve the desired effect. Of course, previously it is recommended to use a sandpaper on the material that is going to work to suppress burrs, roughness or small irregularities. On this aspect, it would be an idea to slide it gently in one direction, upwards. To know how to work with this tool through a video tutorial, we leave one below these lines.
MICRO SAWS (27302) FOR PRECISION CUTS IN WOOD, PLASTIC AND RESIN
Also made of stainless steel and presented in high quality photo-etched, the Micro Saws is a kit that also belongs to the small model building tools collection Micro Tools. It is essential for any modeler or crafts fan who needs to make precision cuts, for example, in wood, plastic and resin. Any part that needs to be cut, and if it is even smaller, has now the right tool: our Micro Saws.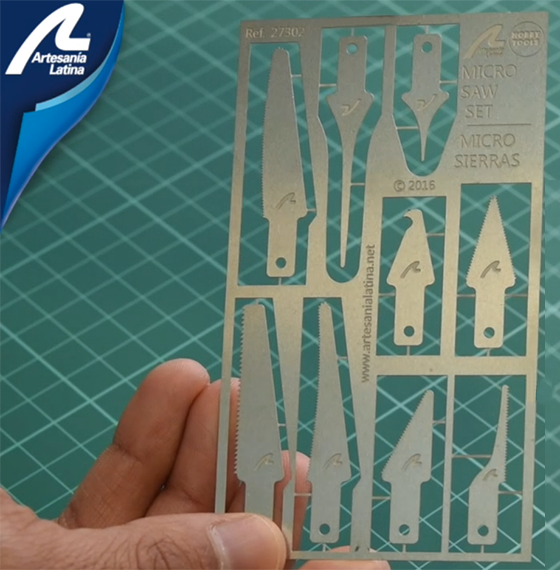 The best thing about this set of saws is that it does not come with one or two, but six micro saws for wood and plastic. It also has a scriber and twoapplicators for cyanoacrylate (glue).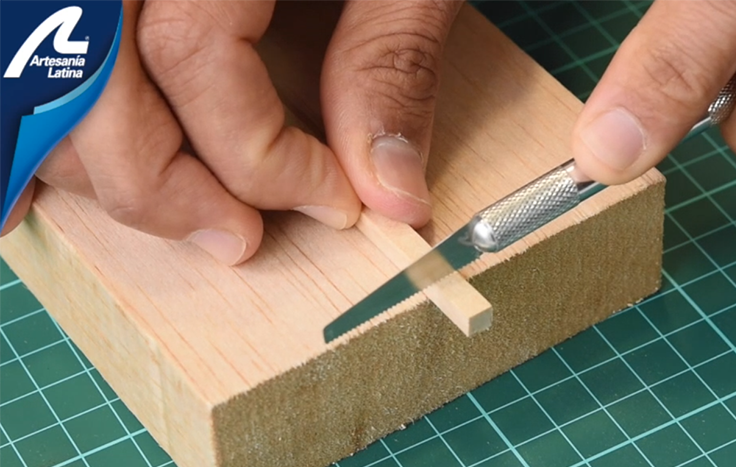 The scriber is used, above all, in plastic models, to make decorative lines or stripes: airplanes, boats, cars, etc. On the other hand, with the two cyanoacrylate applicators, you can paste any scale model parts or any manual work with extreme precision.
As usual, for a better use of the Micro Tools -except for the Micro Shapers and the Micro Template of Wooden Simulation- Artesania Latina recommends the use of the universal cutter handles.
MICRO RULERS (27325): SMALL MODEL BUILDING TOOLS

The Micro Drawing Set or Micro Rulers Set is designed expressly for modelers and manufactured in stainless steel. It has rules, triangles and parallel ruler, all of these very useful to build models when taking accurate measurements in small dimensions.
The two malleable rulers (one of 1.96''/50 mm and one of 3.93''/100 mm), with metric and imperial systems, that brings the pack are perfect to even measure model curved parts. The modeler can fold them when needed and then put them back on its natural position. They can not only serve for the model maker, but also for any crafts fan.
In addition, the Micro Drawing Set also comes with two squares, both with chamfered corners to avoid glue. They are very useful when used as mounting brackets. And, finally, a parallel ruler.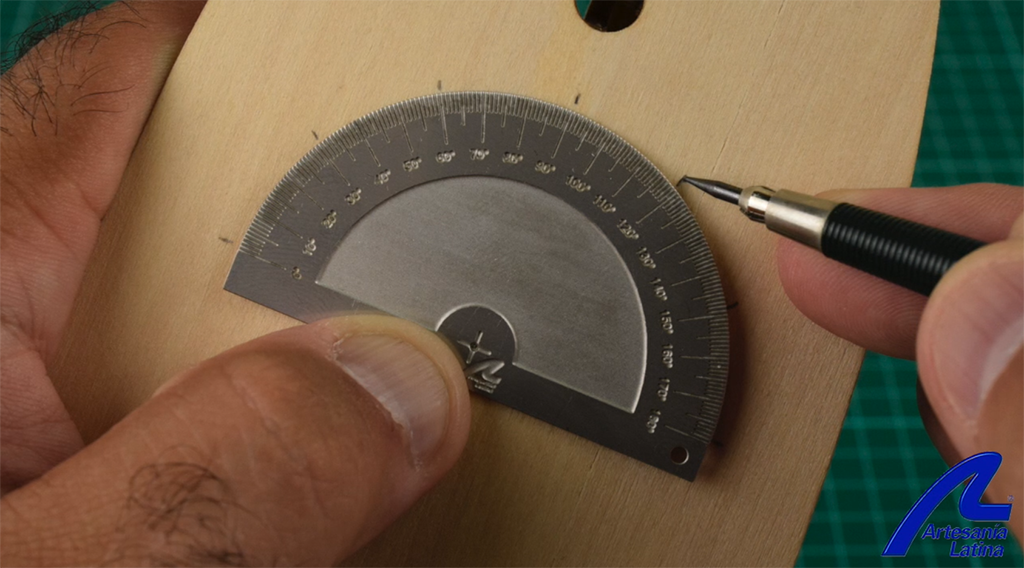 In order to facilitate workshop organization, all the rulers have a hole to hang them in the place you want. To check the components of this set on video, click on 'Play' under these lines.
MICRO TEMPLATE FOR WOODEN SIMULATION (27322): THE NECESSARY CLASSIC TOUCH
The last of the tools for modeling and crafts belonging to Artesania Latina's Micro Tools Collection, but no less important, is the Micro Template for Wooden Simulation.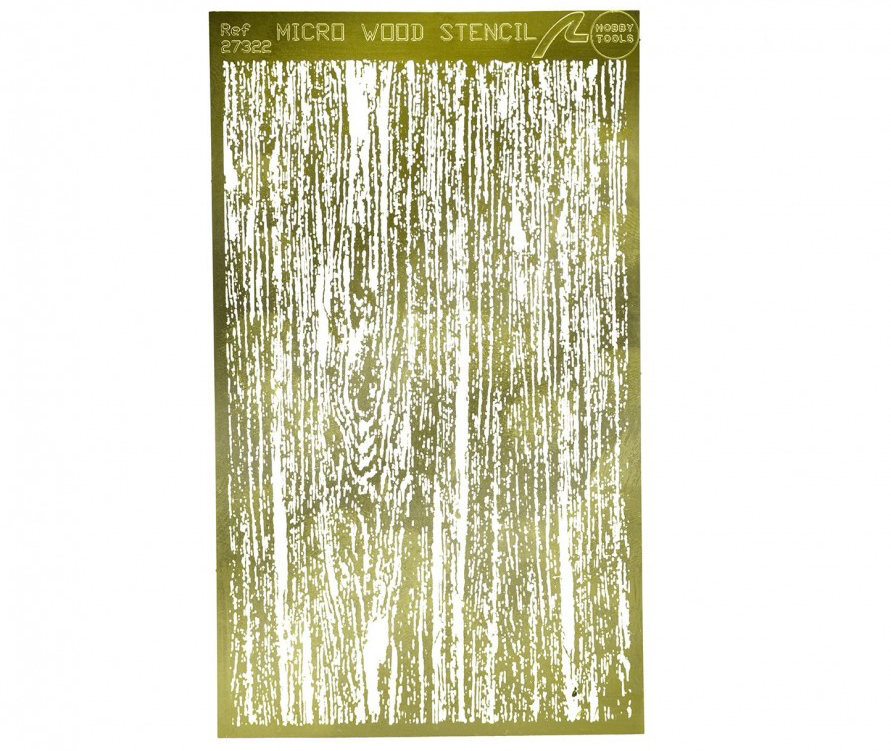 With this tool, with a good varnish and with the help of an airbrush, the modelers and crafts artisans can provide a wooden color to their scale models, doll houses or any object, thus acquiring a total resemblance to the commented material.
This type of painting greatly favors, for example, our wooden and metal aircraft models: Fokker Dr. I (20350) and Sopwith Camel (20351).
To know how to use this tool, just click 'Play' in the video below this text.
To see many other crafts and modeling tools from our catalog, click here.